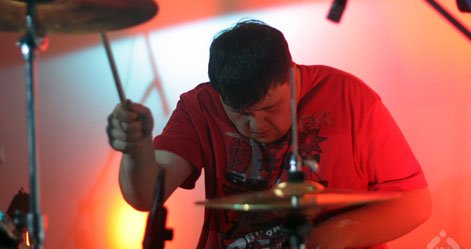 This coming Saturday, May 25 Spassk Far-supported radio VBC will be the fifth rock festival Fuzz.
Some details about the urban music event we were told by his master, the drummer of the group Arsenyevskiye "Asper Fornix" Ivan Fedorchenko.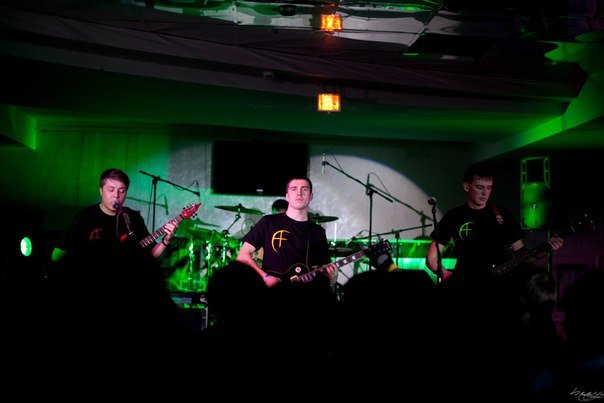 - Tell us why your group has become involved in this rock festival?
- Our group "Asper fornix" generally liked Spassk-- after several appearances on Fuzz'e. Loved the local fans of heavy music. And when we have the opportunity to come back to this nice town, we agreed without hesitation.
- This year, you will be leading the festival, so I'd like to know a little about you.
- What to say? Born and raised in Arsenyev. He went to school and graduated from college. Now in Arsenyev and work. Rock music became interested in the class with the third, but had heard it, they say, from the cradle, my father loves bands like Queen, Pink floyd, so willy-nilly, I was listening to this music. The older you get, the harder and more interesting I learned the music. And although it is not giving up listening to rap and electro quality, but still do not go away from the rock 'n' roll.
- Which groups will participate in the fifth rock festival? Why these teams, and to what style they play?
- The fifth Fuzz is not numerous in composition, but this structure is varied and interesting: from light rock 'n' roll to metalcore. Musicians of all groups for a long time engaged in creative work, all the teams played, so we focus on the quality of the participants. Of course, I wanted to call many, many other good teams, but, unfortunately, we invite all failed. Therefore, in the Saviour would come four collective: "BIET" from Big Stone, who plays light rock, Arseniyevsky "Fourth dust", whose style can be called punk rock, the Vladivostok "Delyrica", performing rock. However, the style of the teams I have described on his mind and not the fact that the musicians would agree with this definition Oh, and, of course, "Asper fornix", and what we are doing can be called metalcore.
- This year the festival is held under the auspices of the Radio VBC. And how do you feel about yourself to this radio?
- I believe that the emergence of VBC Spassk - it's all great! I envy straight white envy, because in Arsenyev it yet. I believe that there is a really good twist to music - and not just for the real men, but also for real women.
- What's new can we expect at the anniversary rock festival?
- We really have planned some very interesting pieces, but if I reveal the secret, then surely no surprise it does not, right? So let's wait until the start of the festival.