ЗНАКОМСТВА
КРАСОТА
ЗДОРОВЬЕ
ТУРИЗМ
АВТОНОВОСТИ
НОВОСТИ СПОРТА
Business regatta in Vladivostok, all ready to go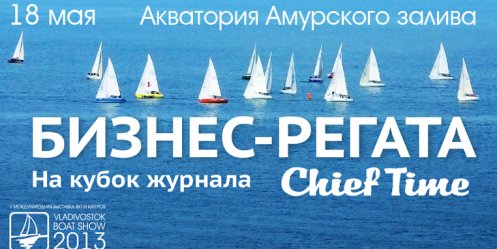 The business magazine "Chief Time" invites the team and their fans at the yacht club "7 feet" on the I-BUSINESS Cup Regatta magazine "Chief Time"!

An incredible passion for the participants! Unforgettable entertainment for the fans!

We're all set! The yachts are put logos of participating teams, hang flags. We are waiting for the arrival of every minute of our brave sailors and their support teams! See you tomorrow at the yacht club "7 feet"! Registration starts - at 10:00! It will be very exciting!
The order of registration determines the order of construction! Hurry up to us, and you just passing wind, we are waiting for you!

Do not miss out! This - CHIEF-time!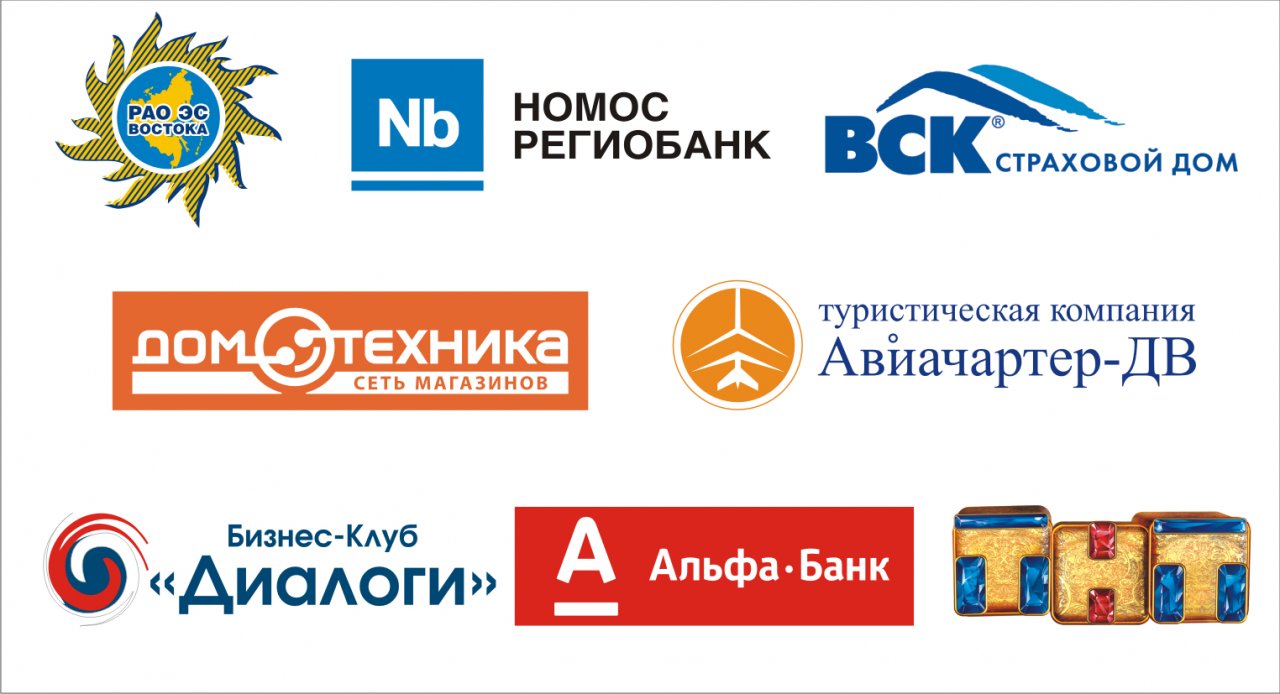 Lots of competitions with prizes from the company "United Colors of Benetton", confectionery house "Tortobello" magazine and "Chief Time"! Thank advertising and production company "Jam" for their invaluable assistance in the preparation of souvenirs.

List of teams participating in the Business Regatta:

1. ALPHA BANK Team ALPHA

1. Andrey Oleynik - Director of Retail Business Vladivostok
2. Maltsters Eugene A. - Head of the Department of VIP clients Vladivostok
3. Kozhukhar Marina - Head of Credit and cash office in Vladivostok
4. Dyrkova Maria S. - Head of Credit department for work with corporate clients

2. Company DOMOTEHNIKA

1.Kosenko Oleg, commercial director tsifrobytovyh network of shops "Domotechnika"
2.Murashov Kirill Mikhailovich, regional director of
3.Tregubov Evgeny V., director of product management
4.Sobol Evgeny Vladimirovich, Head of service

3. NOMOS BANK Team REGIO

1. Grebenuk Vladislav S. - director of the Vladivostok office NomosRegioBanka
2. Mamekov Anna - Deputy Director
3. Iskhakova Elena Shamilyevna - Head of Customer Service
4. Jakimovskaya Julia A. - Specialist of Corporate Business Development

4.Komanda "Business Congress II" -

1. Galina Popova - Director of "Career Forum"
2. Igor Borisov - General Director of CJSC "BIR"
3. Saprykin Dmitry V. - General Director of "AMORE Moreh"
4. Gorbachev Natalia - Director of Tourism Ltd. "Argonaut"

5.Komanda AIR CHARTER IR:

1. Maria Goncharenko (accountant)
2. Alexander Putko (reservations manager)
3. Anastasia Mikhailova (curated by travel agencies)
4. Valentine BARINOVA (PR-director).

6.Komanda yacht "RAO Energy System of East":

1. Sheverdyakova Natalia - Economist Planning and Economic Department of the branch "Primorsk heating networks" of "DGC"
2. Vadim Tikhonov - the press secretary of the branch "Primorsk heating networks" of "DGC"
3. Elena Smirnova - Record Manager of the branch "Primorsk heating networks" of "DGC"
4. Zarutsky Alex - engineer of the capital construction of the branch "Primorsk heating networks" of "DGC"

7. Team FAC "Boarding"

1. Boris Nikolaevich Yakovlev, Director-Vice President
2. Poplavtsov Arthur O., Project Manager CCMA,
3. Anton I. Moskalenko, head of the Directorate of bancassurance,
4. Volobuev Vyacheslav, senior client manager.

8. Team TNT "Oba-On!"

1. Yulia Belova A. - executive director of the channel TNT in Vladivostok
2. Mikhailyuk Nina Yu - Head of promoting
3. Lang Svetlana - office manager
4. Kassymov Ruslan Maratovich - Technical Director
21-06-2013, 12:45, eng news
In Vladivostok, the construction of new roads, which greatly facilitate the lives of motorists. The new road will appear in Vladivostok With the introduction of highways in operation it will be much...

27-02-2013, 08:40, eng news
Detainees have acted on the orders of a local businessman, who for a considerable cash reward ordered to chop wood nekleymenuyu......
28-06-2013, 16:46, eng news
This dangerous disease had been detected by the results of laboratory studies conducted on applications of participants of foreign trade in potato supplies on the territory of Primorsky region. In...

25-07-2013, 15:17, eng news
The accident occurred last night on the 100 km of Komsomolsk-on-Amur - Khabarovsk, the press service of the Main Directorate of the Regional Ministry for Emergencies. According to authorities, public...
26-05-2013, 12:20, eng news
Members of online forums discussing the incident last night - about 22 hours motorist shot from a traumatic gun in the moped driver......
20-06-2013, 13:16, eng news
To increase the number of working places for the disabled institutions, employment services work closely with employers. Also the selection of the regional and Federal budgets for these purposes...
7-05-2013, 13:30, eng news
In Primorye from Myanmar delivered 47 tons of rice a grade of inflated. Imported rice corresponds to only 3 grade, and traders claimed it as a top-notch. Third grade rice imported under the guise of...
10-06-2013, 22:15, eng news
Investigators in Vladivostok completed investigation of the criminal case against a local resident, born in 1984. He is accused of copyright infringement. A resident of Vladivostok selling...

19-05-2013, 11:20, eng news
Two men by the name of Alexander and Evgeny a fight in a vacant lot near the bar. Alexander hit in the neck by shrapnel Eugene bottles and accidentally cut his carotid artery......

10-07-2013, 14:32, eng news
As a result of a quarrel father struck his son with a knife. On the fact of causing grievous bodily harm prosecuted. A man can be punished with imprisonment for a term of up to eight years. On the...