ЗНАКОМСТВА
КРАСОТА
ЗДОРОВЬЕ
ТУРИЗМ
АВТОНОВОСТИ
НОВОСТИ СПОРТА
Business regatta in Vladivostok, all ready to go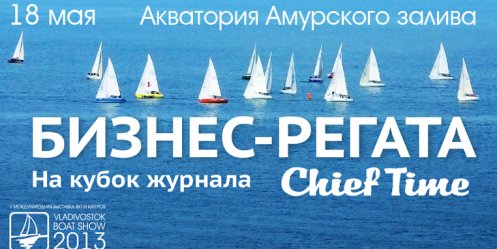 The business magazine "Chief Time" invites the team and their fans at the yacht club "7 feet" on the I-BUSINESS Cup Regatta magazine "Chief Time"!

An incredible passion for the participants! Unforgettable entertainment for the fans!

We're all set! The yachts are put logos of participating teams, hang flags. We are waiting for the arrival of every minute of our brave sailors and their support teams! See you tomorrow at the yacht club "7 feet"! Registration starts - at 10:00! It will be very exciting!
The order of registration determines the order of construction! Hurry up to us, and you just passing wind, we are waiting for you!

Do not miss out! This - CHIEF-time!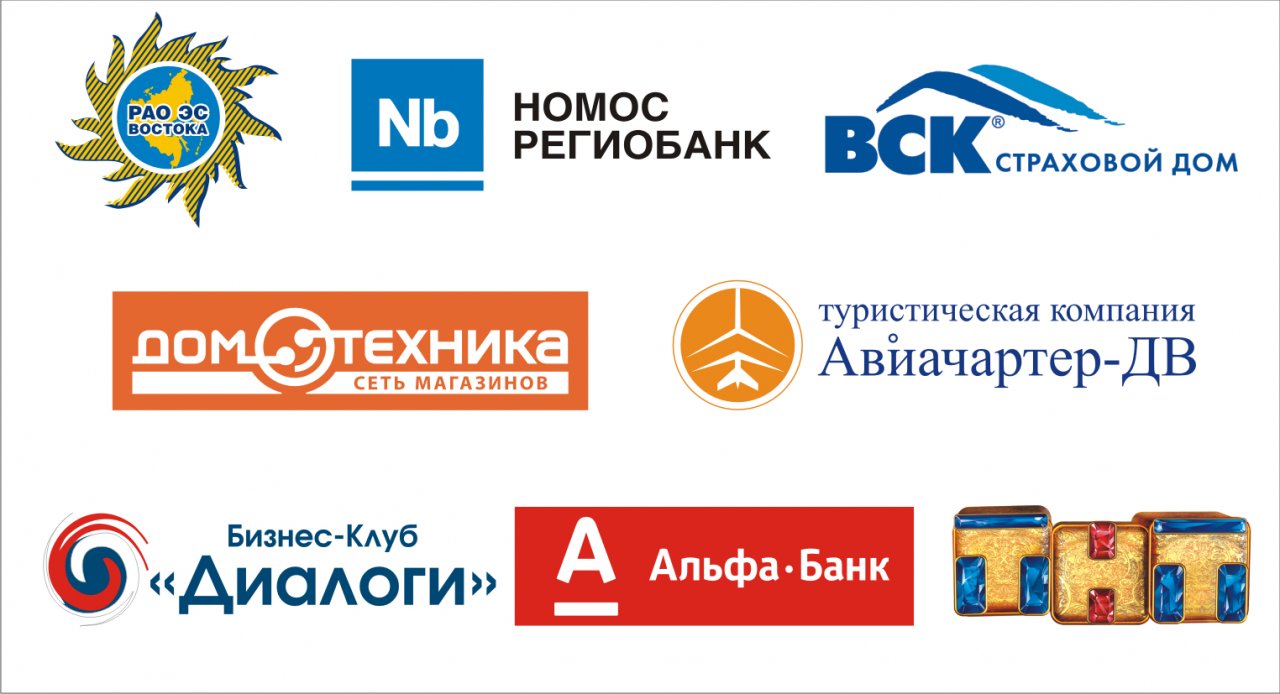 Lots of competitions with prizes from the company "United Colors of Benetton", confectionery house "Tortobello" magazine and "Chief Time"! Thank advertising and production company "Jam" for their invaluable assistance in the preparation of souvenirs.

List of teams participating in the Business Regatta:

1. ALPHA BANK Team ALPHA

1. Andrey Oleynik - Director of Retail Business Vladivostok
2. Maltsters Eugene A. - Head of the Department of VIP clients Vladivostok
3. Kozhukhar Marina - Head of Credit and cash office in Vladivostok
4. Dyrkova Maria S. - Head of Credit department for work with corporate clients

2. Company DOMOTEHNIKA

1.Kosenko Oleg, commercial director tsifrobytovyh network of shops "Domotechnika"
2.Murashov Kirill Mikhailovich, regional director of
3.Tregubov Evgeny V., director of product management
4.Sobol Evgeny Vladimirovich, Head of service

3. NOMOS BANK Team REGIO

1. Grebenuk Vladislav S. - director of the Vladivostok office NomosRegioBanka
2. Mamekov Anna - Deputy Director
3. Iskhakova Elena Shamilyevna - Head of Customer Service
4. Jakimovskaya Julia A. - Specialist of Corporate Business Development

4.Komanda "Business Congress II" -

1. Galina Popova - Director of "Career Forum"
2. Igor Borisov - General Director of CJSC "BIR"
3. Saprykin Dmitry V. - General Director of "AMORE Moreh"
4. Gorbachev Natalia - Director of Tourism Ltd. "Argonaut"

5.Komanda AIR CHARTER IR:

1. Maria Goncharenko (accountant)
2. Alexander Putko (reservations manager)
3. Anastasia Mikhailova (curated by travel agencies)
4. Valentine BARINOVA (PR-director).

6.Komanda yacht "RAO Energy System of East":

1. Sheverdyakova Natalia - Economist Planning and Economic Department of the branch "Primorsk heating networks" of "DGC"
2. Vadim Tikhonov - the press secretary of the branch "Primorsk heating networks" of "DGC"
3. Elena Smirnova - Record Manager of the branch "Primorsk heating networks" of "DGC"
4. Zarutsky Alex - engineer of the capital construction of the branch "Primorsk heating networks" of "DGC"

7. Team FAC "Boarding"

1. Boris Nikolaevich Yakovlev, Director-Vice President
2. Poplavtsov Arthur O., Project Manager CCMA,
3. Anton I. Moskalenko, head of the Directorate of bancassurance,
4. Volobuev Vyacheslav, senior client manager.

8. Team TNT "Oba-On!"

1. Yulia Belova A. - executive director of the channel TNT in Vladivostok
2. Mikhailyuk Nina Yu - Head of promoting
3. Lang Svetlana - office manager
4. Kassymov Ruslan Maratovich - Technical Director

26-04-2013, 10:30, eng news
Previously, North Korea demanded that the world has recognized her as a "country with nuclear weapons," and rejected the U.S. demand to abandon its nuclear program......
24-06-2013, 22:30, eng news
Numerous festivals, exhibitions, excursions, make a trip to the Japanese heartland exciting and memorable......

8-03-2013, 03:48, eng news
Sites on the route M60 "Vladivostok-Ussuriisk," is now the reconstruction, last night of a traffic jam stretching for about 7 km. According to eyewitnesses, the movement is difficult because of a...
23-07-2013, 22:16, eng news
July 26 at 12:30 pm in the Memorial House and Museum AV Sukhanov (to URL. St. Sukhanov, 9) will open a personal exhibition of Michael Emel'yanovich Baryshko "Drawn by fire." The exhibition features...

10-07-2013, 21:18, eng news
The second phase of the transaction and the Standard Bank Partnership Troika Dialog, the speakers in a deal selling shareholders will receive additional compensation in the amount of 400 million U.S....

22-05-2013, 13:40, eng news
The region has developed legislation that will define the main directions of development of coastal tourism, as well as measures of the state support the tourism industry......

25-08-2013, 15:47, eng news
Due to the flooding of one of the walls collapsed nursery, crocodiles and freely floated free. It is reported that 20 of them returned to the farm, but the four reptiles are still free to roam around...

2-03-2013, 07:37, eng news
Today, experts talk about the calculation of fees for obschedomovyh needs for electricity, water and sewerage, heating and hot water. This is - one of the most pressing issues......

15-05-2013, 11:20, eng news
Veterans will visit the cities and towns of Khabarovsk and Primorsky Krai - Bikin Dal'nerechensk, Lesozavodsk, Spassk-, Ussuriysk, Hassan......

2-03-2013, 02:31, eng news
But on March 1 no longer need to obtain a special license for the production of cider and mead - these have become exotic drinks can soon return to store shelves......