ЗНАКОМСТВА
КРАСОТА
ЗДОРОВЬЕ
ТУРИЗМ
АВТОНОВОСТИ
НОВОСТИ СПОРТА
Business regatta in Vladivostok, all ready to go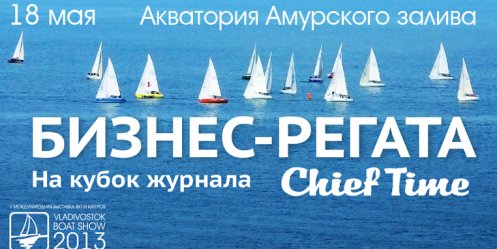 The business magazine "Chief Time" invites the team and their fans at the yacht club "7 feet" on the I-BUSINESS Cup Regatta magazine "Chief Time"!

An incredible passion for the participants! Unforgettable entertainment for the fans!

We're all set! The yachts are put logos of participating teams, hang flags. We are waiting for the arrival of every minute of our brave sailors and their support teams! See you tomorrow at the yacht club "7 feet"! Registration starts - at 10:00! It will be very exciting!
The order of registration determines the order of construction! Hurry up to us, and you just passing wind, we are waiting for you!

Do not miss out! This - CHIEF-time!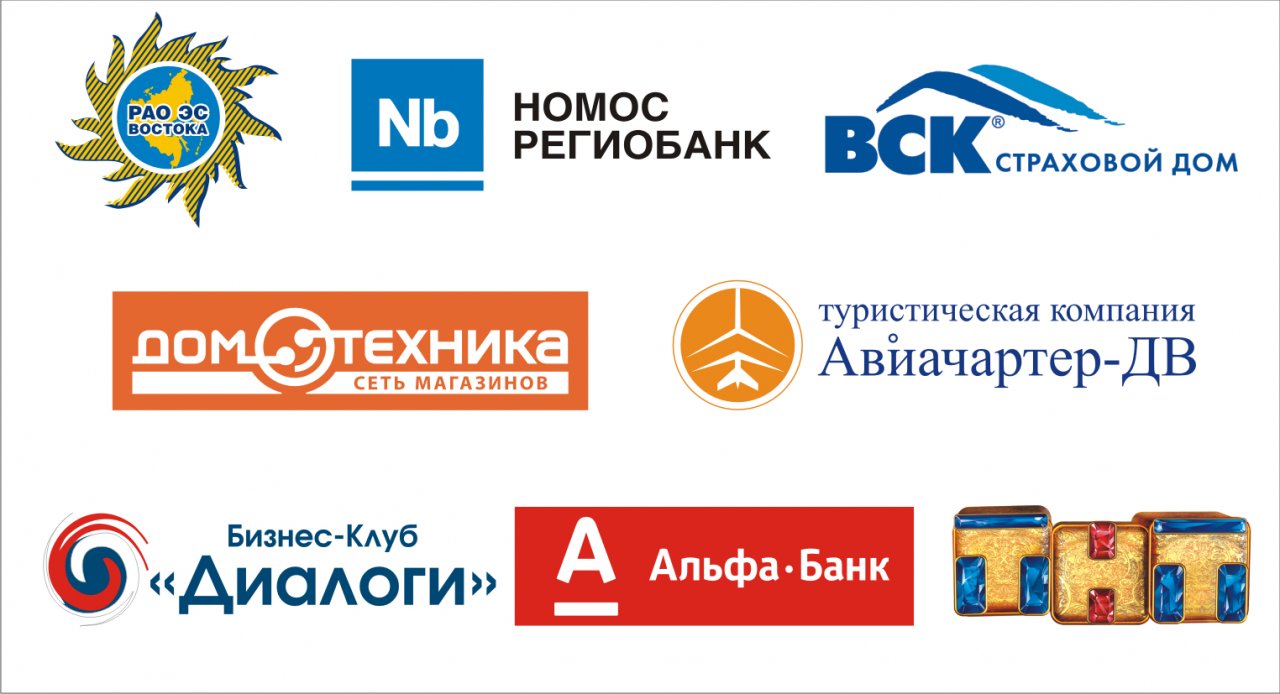 Lots of competitions with prizes from the company "United Colors of Benetton", confectionery house "Tortobello" magazine and "Chief Time"! Thank advertising and production company "Jam" for their invaluable assistance in the preparation of souvenirs.

List of teams participating in the Business Regatta:

1. ALPHA BANK Team ALPHA

1. Andrey Oleynik - Director of Retail Business Vladivostok
2. Maltsters Eugene A. - Head of the Department of VIP clients Vladivostok
3. Kozhukhar Marina - Head of Credit and cash office in Vladivostok
4. Dyrkova Maria S. - Head of Credit department for work with corporate clients

2. Company DOMOTEHNIKA

1.Kosenko Oleg, commercial director tsifrobytovyh network of shops "Domotechnika"
2.Murashov Kirill Mikhailovich, regional director of
3.Tregubov Evgeny V., director of product management
4.Sobol Evgeny Vladimirovich, Head of service

3. NOMOS BANK Team REGIO

1. Grebenuk Vladislav S. - director of the Vladivostok office NomosRegioBanka
2. Mamekov Anna - Deputy Director
3. Iskhakova Elena Shamilyevna - Head of Customer Service
4. Jakimovskaya Julia A. - Specialist of Corporate Business Development

4.Komanda "Business Congress II" -

1. Galina Popova - Director of "Career Forum"
2. Igor Borisov - General Director of CJSC "BIR"
3. Saprykin Dmitry V. - General Director of "AMORE Moreh"
4. Gorbachev Natalia - Director of Tourism Ltd. "Argonaut"

5.Komanda AIR CHARTER IR:

1. Maria Goncharenko (accountant)
2. Alexander Putko (reservations manager)
3. Anastasia Mikhailova (curated by travel agencies)
4. Valentine BARINOVA (PR-director).

6.Komanda yacht "RAO Energy System of East":

1. Sheverdyakova Natalia - Economist Planning and Economic Department of the branch "Primorsk heating networks" of "DGC"
2. Vadim Tikhonov - the press secretary of the branch "Primorsk heating networks" of "DGC"
3. Elena Smirnova - Record Manager of the branch "Primorsk heating networks" of "DGC"
4. Zarutsky Alex - engineer of the capital construction of the branch "Primorsk heating networks" of "DGC"

7. Team FAC "Boarding"

1. Boris Nikolaevich Yakovlev, Director-Vice President
2. Poplavtsov Arthur O., Project Manager CCMA,
3. Anton I. Moskalenko, head of the Directorate of bancassurance,
4. Volobuev Vyacheslav, senior client manager.

8. Team TNT "Oba-On!"

1. Yulia Belova A. - executive director of the channel TNT in Vladivostok
2. Mikhailyuk Nina Yu - Head of promoting
3. Lang Svetlana - office manager
4. Kassymov Ruslan Maratovich - Technical Director

3-04-2013, 11:10, eng news
Rosselkhoznadzor specialists, laboratory tests conducted, found in frozen fish, milk powder, egg powder and pork lot of dangerous bacteria. Dangerous bacteria in products found in Primorye in the...

30-05-2013, 18:30, eng news
Consumers with debts for electricity may lose the long-awaited vacation abroad. Dal'energo debtors will not be released overseas in Nakhodka, for example, today these "lucky" more than 400. Writs...

1-04-2013, 06:30, eng news
Exhibition on the history of one of the types of American culture "Country supermen. History of American Comics" will be held in Vladivostok......
24-04-2013, 19:30, eng news
In 20129343 children left without parental care have been taken to raise families Primorye......

15-07-2013, 14:31, eng news
Primorsky Territory Governor Vladimir Miklushevsky today, July 15 together with the deputy of the State Duma and a member of the State Duma Committee on Education Irina Rodnina was in concert and...

17-04-2013, 13:00, eng news
Number of criminal cases related to attempted sale, preparation for sale and illegal possession of drugs, which are planned to combine in one......

23-04-2013, 17:10, eng news
In the course of the work will be repaired roofs, floors, waterproofing buildings, old windows will be replaced with modern double-glazed windows......
13-06-2013, 21:30, eng news
Artyom City Court sentenced a former employee of Federal Drug Control Service, convicted of fraud, abuse of office (Part 3. 159 of the Criminal Code) and for the illegal actions in the turnover of...
18-05-2013, 12:30, eng news
In the duty of the inter-municipal department of the Russian Interior Ministry "Arseniyevsky" I received a call a 52-year resident of the district Anuchinskogo. The man said that the bridge over the...

4-08-2013, 18:30, eng news
On the international transport corridor connecting the south of Primorye with the Chinese province of Jilin, was sent to the first freight train through a railway border crossing point Makhalino (RF)...