ЗНАКОМСТВА
КРАСОТА
ЗДОРОВЬЕ
ТУРИЗМ
АВТОНОВОСТИ
НОВОСТИ СПОРТА
For outstanding academic achievement Igor Pushkarev awarded scholarships to 150 students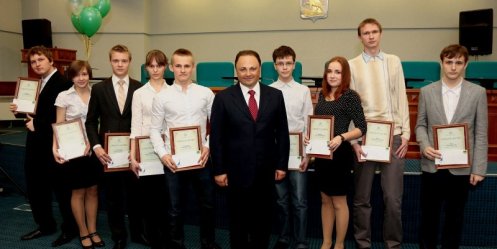 Photo: Administration of Vladivostok

According to 8000 rubles for special achievements in the study of individual objects, scientific activities, sports, today received 150 gifted students. Cash prizes in a festive atmosphere to children handed Mayor Igor Pushkarev.

Among the recipients - students in grades 9-11 public school in Vladivostok. It Vladivostok honors, took first place in competitions at various levels. And often they are talented in various fields - from mathematics to virtuoso flute and yachting. Scholarships were awarded in several categories.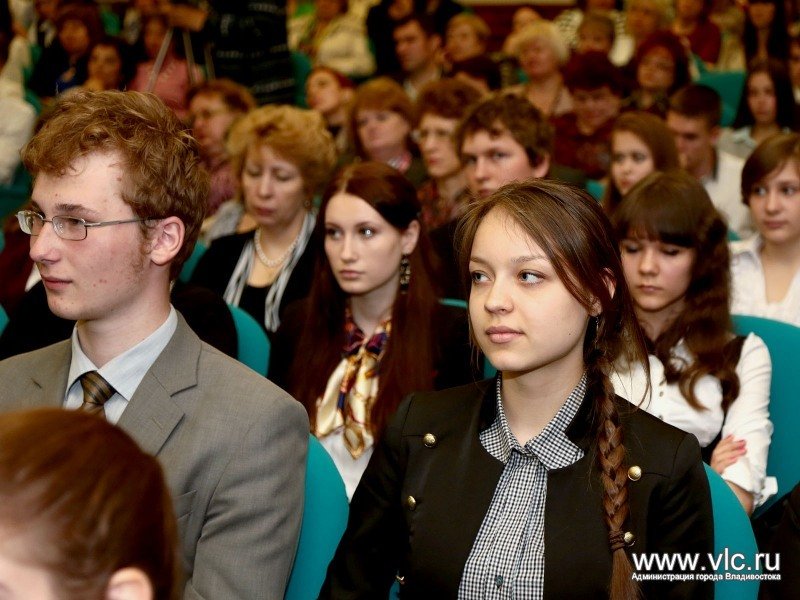 Such gratuities 910 and 11 - graders receive annually. To do this, on the instructions of Igor Pushkarev, a special program. The decision to pay bonuses accepts the commission selects the best students from among the candidates selected by school boards. Are taken into account academic achievement, participation and victory in the Olympic Games, including online contests, and other intellectual competitions, as well as achievements in sports, success in work, gratitude and certificates.
Igor Pushkarev congratulated the fellows to a good start in life and wanted to continue to achieve your goals, never give up, to contribute to the development of Vladivostok.

26-03-2013, 17:40, eng news
The appearance in the municipal bus fleet Volkswagen'ov will form a network of routes that will solve the problem of access to remote areas......

1-07-2013, 16:30, eng news
First Deputy Prime Minister Igor Shuvalov, Governor Vladimir Miklushevsky, head of Vladivostok Igor Pushkarev, the rector of far Eastern state University Sergey Ivanets, the owner Aras Agalarov,...
8-05-2013, 16:20, eng news
May 10 draw for teams will begin at 9:00. Start of the first qualifying games will be given at 10:00......

26-03-2013, 13:40, eng news
To save in the region of small schools purchased a distance learning system......
2-04-2013, 07:20, eng news
Starting this year, the family, which was born the third (next) child, and who have an income per family member for less than the average per Primorye - last year is 20761 rubles - will receive...

3-07-2013, 20:31, eng news
July 5 to Vladivostok warships arrive from China. Chinese destroyers come to Vladivostok carpet welcome sailors held a 33-berth quay Ship, reports VestiRegion.ru Head of Information Security...
24-04-2013, 13:30, eng news
In the long-distance scheduled sent 9939% of passenger trains......

13-07-2013, 19:00, eng news
As chairman of the draft board the Primorsky Territory - Deputy Head of the Administration of Primorsky Krai Oleg Melnikov, of the Primorsky Territory is designed and sent to the troops 2780...

28-08-2013, 15:02, eng news
Day of August 272013 in Vladivostok suicide happened. It happened on the landmark site - near the bridge across the Golden Horn. As told to the correspondent of RIA «VladNews» Senior Assistant SU TFR...
9-05-2013, 13:40, eng news
Retired Lieutenant Colonel Theodore Byldin, despite 89 years of age, teaches young and has a proactive stance......