ЗНАКОМСТВА
КРАСОТА
ЗДОРОВЬЕ
ТУРИЗМ
АВТОНОВОСТИ
НОВОСТИ СПОРТА
Savings Bank lowers base rates on corporate loans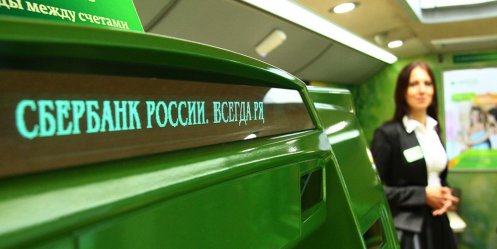 Photo: Savings

Sberbank of Russia reported a reduction from 15 May 2013 the base interest rates on corporate loans. Rates were reduced by 0.4-1.4% per annum, depending on the term of the loan for loans in rubles and 015-06% for loans in foreign currency.

"We believe that this is a very positive impact on the market, - Said the Deputy Chairman of the Management Board of Sberbank of Andrew Don. - We look forward to increasing and intensifying the demand for loans from corporate customers, especially customers from mid-size and large businesses . "

"Our growth forecast for the corporate portfolio as a whole on the market - 13-14%, we will try to beat him and show growth of 15%, - Said Andrew Don. - Reducing rates, we hope to stimulate lending and enter the preset parameters of growth . This is an ambitious plan for us, especially given the scale of our business. Sberbank's corporate loan portfolio of 7.2 trillion rubles. But we believe that we can enter into a planned trend. "

27-03-2013, 12:50, eng news
March 25 at the bus stop "Square Meadow" found the body of 25-year-old man with signs of violent death - cut wounds in the abdomen......

5-04-2013, 05:30, eng news
Primorye Governor has given 15 days for the repair houses in the hospital for veterans......

2-07-2013, 16:01, eng news
The morning of July 2 at the station maritime traffic in Vladivostok employees' Mortrans "organized the rally. Workers' Mortrans "held a rally basic requirement of people, most of whom remained...

9-07-2013, 17:15, eng news
July 9 about an hour a night on the control of fire protection in the capital of Primorye, it was reported that the burning apartment on the third floor of a 46th Avenue home on the 100th anniversary...

17-04-2013, 16:12, eng news
In the Ussuri Customs held a meeting with the participation of bailiffs and employees of the regional property management. As of April 1 of this year, the balance of property turned into federal...

18-07-2013, 17:17, eng news
As RIA "Novosti" with reference to the newspaper "Kommersant", the investigation is going to interrogate witnesses as Minister of Education and Science of the Russian Federation Dmitry Livanov and...

4-03-2013, 06:22, eng news
Gather the evidence presented is sufficient, in connection with which a criminal case with the confirmation of the indictment to the court......

17-05-2013, 10:20, eng news
There are more than 80 participants. Among them are manufacturers and distributors of boats, water sports and equipment and related products......

21-08-2013, 18:32, eng news
A resident of Lakeside Yakovlev district of Primorye has failed to fulfill the court decision: do not pay child support to their minor children. Apparently, the woman said - the fact that she gave...

9-08-2013, 22:30, eng news
Favorite several generations of citizens melodies sound in parks from Vladivostok on June 28. Speech orchestras in city squares Vladivostoktsy had in mind, so this year the brass bands play, not only...