ЗНАКОМСТВА
КРАСОТА
ЗДОРОВЬЕ
ТУРИЗМ
АВТОНОВОСТИ
НОВОСТИ СПОРТА
Savings Bank lowers base rates on corporate loans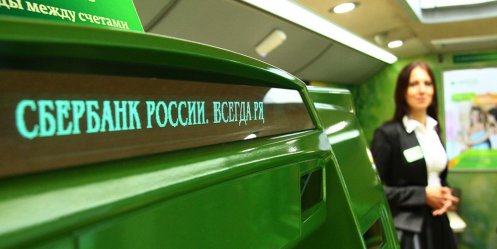 Photo: Savings

Sberbank of Russia reported a reduction from 15 May 2013 the base interest rates on corporate loans. Rates were reduced by 0.4-1.4% per annum, depending on the term of the loan for loans in rubles and 015-06% for loans in foreign currency.

"We believe that this is a very positive impact on the market, - Said the Deputy Chairman of the Management Board of Sberbank of Andrew Don. - We look forward to increasing and intensifying the demand for loans from corporate customers, especially customers from mid-size and large businesses . "

"Our growth forecast for the corporate portfolio as a whole on the market - 13-14%, we will try to beat him and show growth of 15%, - Said Andrew Don. - Reducing rates, we hope to stimulate lending and enter the preset parameters of growth . This is an ambitious plan for us, especially given the scale of our business. Sberbank's corporate loan portfolio of 7.2 trillion rubles. But we believe that we can enter into a planned trend. "
22-05-2013, 13:40, eng news
800 regulations governing the migration legislation, it is unlikely in this area will impose order......

5-04-2013, 02:30, eng news
Primorye took the prize in the All-Russian competition "Healthy Russia" - in the "Best Internet Project."......

30-04-2013, 15:00, eng news
Special clearance of Vladivostok municipal buses will maintain the festive mood of citizens during the May holidays. (PHOTOS)......
23-05-2013, 11:20, eng news
Information service of Radio "Lemma" - News in the full range!......
26-06-2013, 21:31, eng news
Construction is important for the Vladivostok transport hub began with the removal of engineering networks, sampling of soil and the device of drainage systems. As reported in the municipal...

1-09-2013, 22:31, eng news
The water level in the Amur River near Khabarovsk over the past day rose by 8 cm and according to the local time was 8:00790 centimeters, ITAR-TASS reported with reference to the press-center of the...

22-05-2013, 10:20, eng news
The bill still nice words about the priorities and powers of the authorities, but disappears specifics. For example, excluded the rate of partial payment of travel to certain categories of citizens...

8-05-2013, 14:30, eng news
In Primorye, completed a criminal investigation against the two locals who organized the illegal gambling business. The organizers of gambling in Vladivostok will go on trial investigating...
7-05-2013, 11:20, eng news
The prosecution authorities adopted measures aimed at limiting the free file-sharing network users access to data extremist materials......

8-04-2013, 11:40, eng news
Information Service Radio "Lemma" - News of the full range!......