ЗНАКОМСТВА
КРАСОТА
ЗДОРОВЬЕ
ТУРИЗМ
АВТОНОВОСТИ
НОВОСТИ СПОРТА
A resident of Vladivostok paid for the freedom of love for sports suits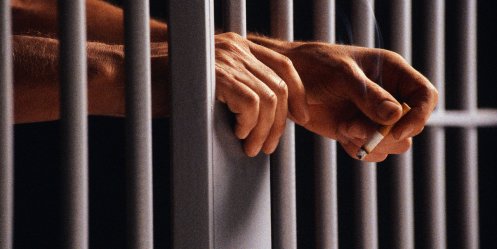 Day of the operator 02 AMIA Russia to Vladivostok received a message from the seller shopping center on the street. Kalinin. The woman said that an unknown attempted to kidnap tracksuits. Employees of the shopping center noticed the suspect as he tried to escape.
Attire private security arrived on the scene. Police arrested the suspect and took him to the police station number 2 which identified the men. It turned out that 27-year-old resident of Vladivostok has repeatedly been convicted for theft.
The detainee said that at about 15:00 went into the shop of sportswear and asked to try on costumes. In the dressing man wearing some suits under their clothes. Having the seller that suits did not come, he went out of the shop. However, the woman immediately noticed the missing goods. Heard the cries for help of other sellers pavilions, came to the rescue and stopped the suspect and called police.
With respect to the suspect a criminal case under part 1 of Article 158 of the Criminal Code, which provides for imprisonment of up to two years.
28-05-2013, 13:40, eng news
In civilized countries of the world, there are between 40 to 60 donors per thousand, in the Maritime region, this figure is 11 people......

22-04-2013, 12:10, eng news
With your latest issue of "CHIEF TIME", with a new set of facts and conclusions about the philosophy of success. Open, read, think......

18-04-2013, 13:00, eng news
Since 2009 the Savings Bank operates an "exchange of ideas" - available to all employees of the bank crowdsourcing intranet resource that provides internal corporate job with innovation......

17-04-2013, 11:00, eng news
Whether it's competition in Cyprus or in Irkutsk - our "Amazons" always on top......
22-06-2013, 21:45, eng news
Работы осложняют погодные условия: температура – 8 градусов Цельсия, ветер северо-западный 5-7 м/с, слабый снег......

15-08-2013, 10:02, eng news
This was announced today Mayor Igor Pushkarev during a meeting at the Center for Entrepreneurship Development. "One of the projects of the city -" Park family vacation. " We need to revive the park...

16-07-2013, 16:00, eng news
July 15 Odintsovo began the first summer training camp HC "Admiral. Just the location of the team are now more than 30 players, some of them engaged in the collection at the viewing conditions...

10-04-2013, 13:50, eng news
In the competition was attended by more than 5000 students from Russia, Belarus, Kazakhstan, Ukraine and Uzbekistan. In the final round, 64 players competed from 28 regions of Russia......

7-05-2013, 18:20, eng news
"SHARK OR SPIDER" - the second single from the new album Mumiy Troll and the first song written by the group during his world tour (VIDEO)......

29-07-2013, 12:47, eng news
In the 19 hours foam generators began filling Athletic embankment near streams snowy scenes, weightless foam mass. The organizers managed to create here an atmosphere of these foam party night club....