ЗНАКОМСТВА
КРАСОТА
ЗДОРОВЬЕ
ТУРИЗМ
АВТОНОВОСТИ
НОВОСТИ СПОРТА
Night on fire in Vladivostok injured 21-year-old boy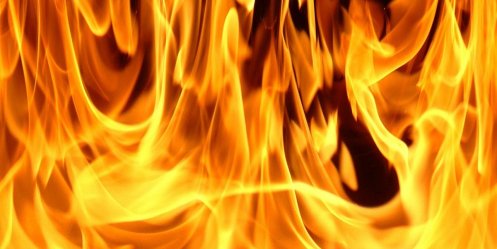 On Thursday, May 9 at 22:39 at the Vladivostok fire control received a report of a fire in a private house at Anyutinskaya, 9.
To the scene were immediately sent fire brigades. At 22:48 in the burning house first firefighters arrived it turned out that burning building construction. At 23:28 minutes the fire was localized and completely eliminated at 0:42. The total area of the fire was 50 square meters. m A fire damaged a young man born in 1992. Cause of the fire is established.
Reminder: in case of fire immediately report by calling "010."

10-09-2013, 15:50, eng news
Became known to the music program of the First charity[br> On the festival "Seaside key" and the schedule of movement of collective opera orchestra and soloists of the State Maritime Opera and...

28-03-2013, 13:00, eng news
On gradsovet developer promised residents - on Dalzavodskoy, 31 will be built building is not more than three stories. (PHOTOS)......

17-05-2013, 13:30, eng news
Primorsky Territory Governor Vladimir Miklushevsky today, May 17 assessed the planning and tactical training to curb terrorist activities in the province. In Primorye completed counterterrorism...
28-06-2013, 16:46, eng news
From the premises of the ventilation shaft specialists seized 9 blocks of cigarettes, more than 40 litres of alcoholic beverages, as well as cooking utensils - pots, cookware sets, frying pan. Later,...

29-07-2013, 18:33, eng news
According to the department of physical culture and sports of Primorsky Krai, Ivan Shtyl in the Russian national team is preparing for the World Cup. In the national team Ivan Shtyl was included on...

16-09-2013, 13:50, eng news
Last Friday, September 13 at the edge of the road killed two pedestrians. Two people died on the roads around midnight in the Primorye Fokino unknown driver knocked down a 34-year-old man crossing...

11-08-2013, 18:31, eng news
In Dalnegorsk urban district completed the reconstruction of the road "Dal'negorsk-Cheremshano." As described in the Civil Code of Primorsky Krai on fire safety, civil defense, protection of...

7-04-2013, 19:40, eng news
Information Service Radio "Lemma" - News of the full range!......

17-09-2013, 12:02, eng news
The event will be a round table discussion of mechanisms to support small and medium-sized businesses, will present the program of credit support SME Bank, including the financing of the...

17-04-2013, 13:10, eng news
Drugs police officers and Federal Security Service of the Pacific Fleet in a joint operation neutralized the group of drug traffickers in the Danube town BUT Fokino. In Primorye defused group of drug...