ЗНАКОМСТВА
КРАСОТА
ЗДОРОВЬЕ
ТУРИЗМ
АВТОНОВОСТИ
НОВОСТИ СПОРТА
Night on fire in Vladivostok injured 21-year-old boy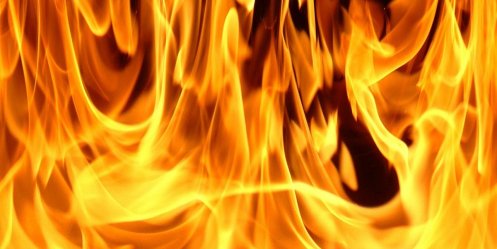 On Thursday, May 9 at 22:39 at the Vladivostok fire control received a report of a fire in a private house at Anyutinskaya, 9.
To the scene were immediately sent fire brigades. At 22:48 in the burning house first firefighters arrived it turned out that burning building construction. At 23:28 minutes the fire was localized and completely eliminated at 0:42. The total area of the fire was 50 square meters. m A fire damaged a young man born in 1992. Cause of the fire is established.
Reminder: in case of fire immediately report by calling "010."
19-06-2013, 13:32, eng news
18 June 2013 in the corridor of non-residential premises of the senior head of the industrial zone PKU IR -29 prison service of Russia for the Primorsky Krai found his body with signs of violent...

19-03-2013, 08:00, eng news
In Vladivostok, on the third working under the wheels of the car in crosswalk hit man. Video helped find the true culprit Mistress Honda HR-V stated that went toward the third working and suddenly...
21-06-2013, 17:45, eng news
Will open the season of street basketball traditional and the most popular Cup of Primorsky Krai. Competitions will pass in basketball center «Sparta» on the station Садгород. Command, you can safely...

16-03-2013, 13:50, eng news
According to the prosecutor's office here will check compliance with the labor laws of the safety......

4-03-2013, 10:40, eng news
Route "Ore Dock - The Turn" will be paved, in addition will be built new bridges. In Primorye zaasfaltiruyut track "Ore Dock - The Turn" These works will spend 2.5 billion rubles for the program...

8-07-2013, 23:48, eng news
Conducted FGBU "Maritime Interregional Veterinary Laboratory" Rosselkhoznadzor study soil surrounding villages Popivka Khorolsky region showed the presence of dangerous levels of chemicals that are...

22-08-2013, 13:15, eng news
August 192013 Chernigov district court in special circumstances considered a criminal case against the former head of the Chernigov branch of OOO "Maritime Vegetable Experiment Station of All-Russia...
8-07-2013, 23:47, eng news
One of the novelties - a coin with the image of Alexander Pokryshkina - Soviet ace pilot, an outstanding fighter pilot, became the first of three times Hero of the Soviet Union, Marshal. Denomination...

20-08-2013, 18:47, eng news
The driver of the car «Isudzu» when turning left does not give way to oncoming car «Toyota Surf». Behind the wheel «Surf» was 34-year-old woman was hospitalized in the hospital with multiple...

20-03-2013, 09:18, eng news
One of the instruments by which government can help local businesses, would be the introduction of reduced preferential rates of land tax......