ЗНАКОМСТВА
КРАСОТА
ЗДОРОВЬЕ
ТУРИЗМ
АВТОНОВОСТИ
НОВОСТИ СПОРТА
In Vladivostok, the young master of tennis to compete for a place in the national team LW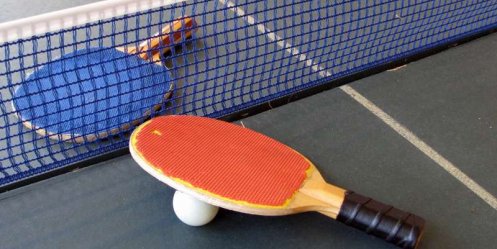 On Wednesday, May 15 in Vladivostok, in the sports hall of the School of Art, Culture and Sports Palo (Ocean Ave, 19) will open the third stage of the sixth year students of Russian Olympics Table Tennis Championships. Beginning at 12:00 am.
At the competition will come more than 100 young athletes from the Far Eastern Federal District.
The opening ceremony will be attended by the director of the Department of Physical Culture and Sports of Primorsky Krai JA Kuznetsov, acting Director of the School of Art, Culture and Sports Palo KS Selivanov.
The closing ceremony and awarding of winners of the competition will take place on May 17 after the games in the gym shiksa Palo (Ocean Ave, 19).
Management of competitions by the Department of Physical Culture and Sports of the Primorsky Territory.
16-04-2013, 19:20, eng news
Prominent athletes have given prior consent to......

24-08-2013, 16:30, eng news
On Saturday, August 24 in Vladivostok train knocked the man to death. The tragedy occurred in the area of the railway station Sedanka. Eyewitnesses immediately summoned to the victim, "ambulance"....
16-05-2013, 22:20, eng news
Today, May 16 on the campus of Palo on the island of Russian was the first step of pre-selection of candidates for the post of Vladivostok from the party "United Russia"......

15-03-2013, 09:55, eng news
Vladivostok start activities of environmental education and education. Hundreds of young and active people will take to the streets to fight for purity......

10-09-2013, 11:51, eng news
Across Russia continues to collect aid for the victims of the flood residents of Khabarovsk and Amur Oblast. Thus, representatives of the Ministry of Emergency Situations of the Krasnoyarsk...
20-06-2013, 13:15, eng news
. Their main goal is to increase responsibility of officials of the trucking companies, and therefore the quality of provided автопеоревозчиками services and level of safety of passengers. Special...
6-06-2013, 13:16, eng news
In may - June 2013 in court Nadezhda district beginning obey criminal case on an item 126 of the criminal code (kidnapping). One victim, the two defendants. The peculiarity of this criminal case is...

25-08-2013, 15:45, eng news
Presidential envoy to the Far Eastern Federal District Viktor Ishayev on Friday made a working visit to the island of Sakhalin, where he met with members of the Far Eastern Youth Forum "Islands". The...
28-06-2013, 16:45, eng news
Nonprofit project was created in 1998 with the purpose of development of the city and of the region and strengthening the international relations support of various directions of contemporary art and...

18-09-2013, 00:44, eng news
During a fire on a nuclear submarine "Tomsk", which took place on Monday, August 16 the injury was caused by 15 soldiers. According to the statement, the Investigative Committee said that victims are...