ЗНАКОМСТВА
КРАСОТА
ЗДОРОВЬЕ
ТУРИЗМ
АВТОНОВОСТИ
НОВОСТИ СПОРТА
In Vladivostok, the young master of tennis to compete for a place in the national team LW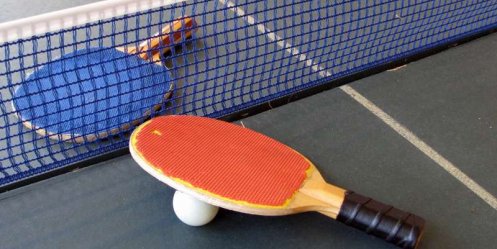 On Wednesday, May 15 in Vladivostok, in the sports hall of the School of Art, Culture and Sports Palo (Ocean Ave, 19) will open the third stage of the sixth year students of Russian Olympics Table Tennis Championships. Beginning at 12:00 am.
At the competition will come more than 100 young athletes from the Far Eastern Federal District.
The opening ceremony will be attended by the director of the Department of Physical Culture and Sports of Primorsky Krai JA Kuznetsov, acting Director of the School of Art, Culture and Sports Palo KS Selivanov.
The closing ceremony and awarding of winners of the competition will take place on May 17 after the games in the gym shiksa Palo (Ocean Ave, 19).
Management of competitions by the Department of Physical Culture and Sports of the Primorsky Territory.

1-07-2013, 11:46, eng news
Obstetric Department of the institution resumed its work after the planned sanitary processing and ventilation. As has informed the head physician of the КГБУЗ Vladivostok clinical maternity hospital...

6-08-2013, 20:45, eng news
On the night of Monday to Tuesday around 4:00 in the duty of the traffic police in Artem was reported accidents. Arrived at the scene of an accident outfit DPS investigative team and physicians. A...
31-05-2013, 09:30, eng news
In Vladivostok, the police have detained a man suspected of stealing a purse from the Director of a large Moscow company, who arrived in Beijing to attend the Asia-Pacific Energy Forum. As the VL.ru,...

3-07-2013, 16:03, eng news
Картофель, лук, перец, капуста и другая популярная продукция с зараженных полей доставляется на прилавки рынков и магазинов Владивостока и всего края. При чем, нужно отметить, что на приморских...

28-03-2013, 09:11, eng news
car. Many child support debtors motivate evading payment of debts lack of livelihood. Coming to the bailiff on the machine, they go back to public transport. In child support debtors can pick up the...

9-08-2013, 17:17, eng news
The total purchase price amounted to 11.7 million rubles. The deal was the result of mutually beneficial partnerships client and the bank 'awareness of the benefits of investing savings in coins....

3-03-2013, 10:05, eng news
Despite the fact that the 29-year-old Anatoly Trapko actively cooperating with the investigation, if found guilty, the court may sentence the young ussuriytsa to life imprisonment......

22-04-2013, 19:10, eng news
In the coming months, the missile cruiser "Varyag" will go on a long trip to the Pacific Ocean during a scheduled visit to several foreign ports of the Pacific. (PHOTOS)......

30-07-2013, 19:02, eng news
Among the first to help get people Koksharovki. Recall ordered by the regional governor Vladimir Miklushevsky, financial assistance from the reserve fund allocates the Primorsky Territory...

17-05-2013, 19:20, eng news
For active participation in the life of the village and a great contribution to the development of its residents have been honored marked with memorable characters, diplomas and letters of thanks...