Photo: Alexander Vasiliev

Vladivostok today marks one of the most important holidays of the country - May 9. Traditionally, the city center was a solemn parade of the Victory Day.

View on large-scale spectacle attended by thousands of citizens. Paid tribute to the fallen heroes and veterans congratulated Mayor Igor Pushkarev, Miklushevsky Governor Vladimir, Metropolitan Veniamin of Vladivostok and Primorye, as well as commander of the Pacific Fleet of the Navy of Russia Sergey Avakyants.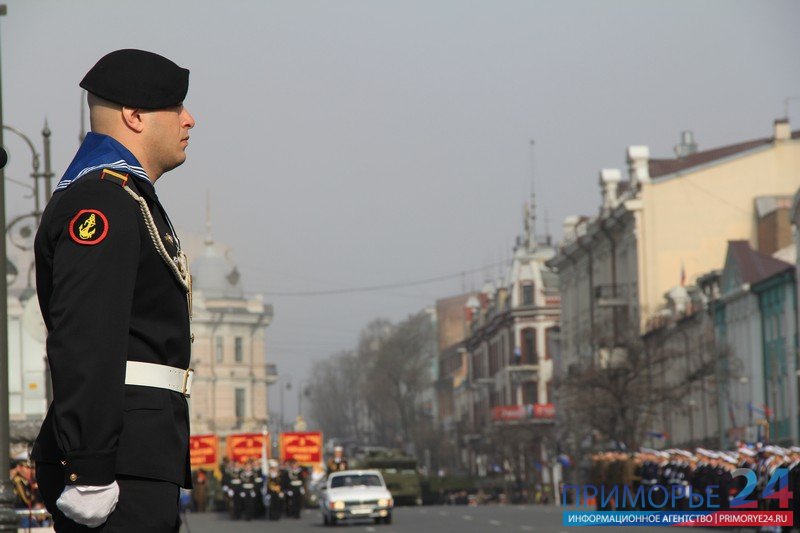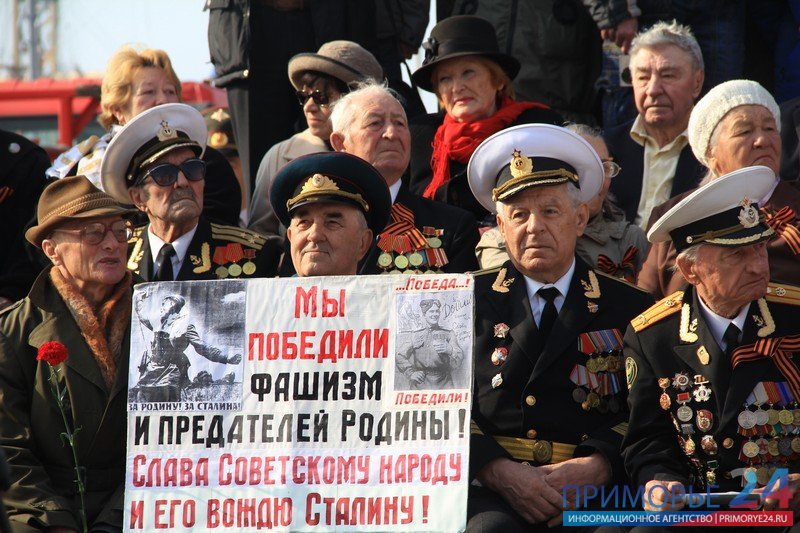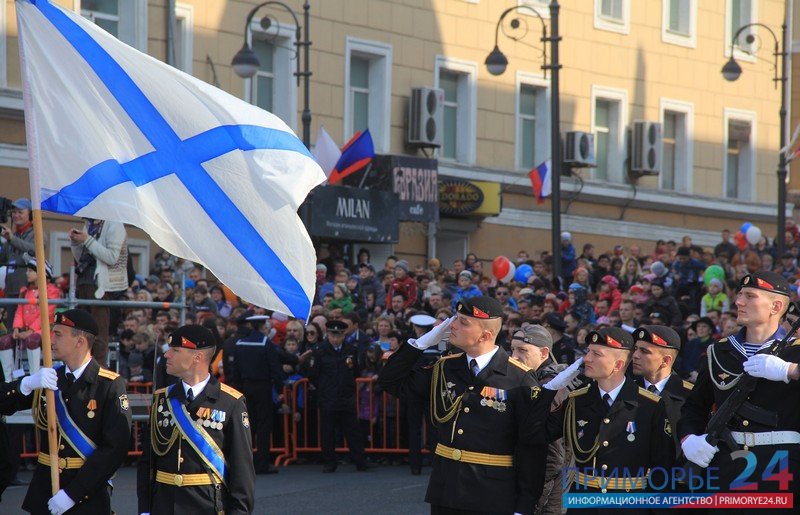 This year's holiday parade has become one of the largest in recent history Primorye. Townspeople in advance occupies a prime location - very soon the police had to tightly control the number of viewers.
Sam parade started 10 minutes earlier: the governor said, oration, and then before the parade met Major General Pushkin and Pacific Fleet Commander Sergei Avakyants, welcoming the soldiers and members of the security services and agencies. In addition, this year was attended by the officers and sailors from the U.S. Navy destroyer "Lassen" as well as the French Navy frigate "Vendemiaire."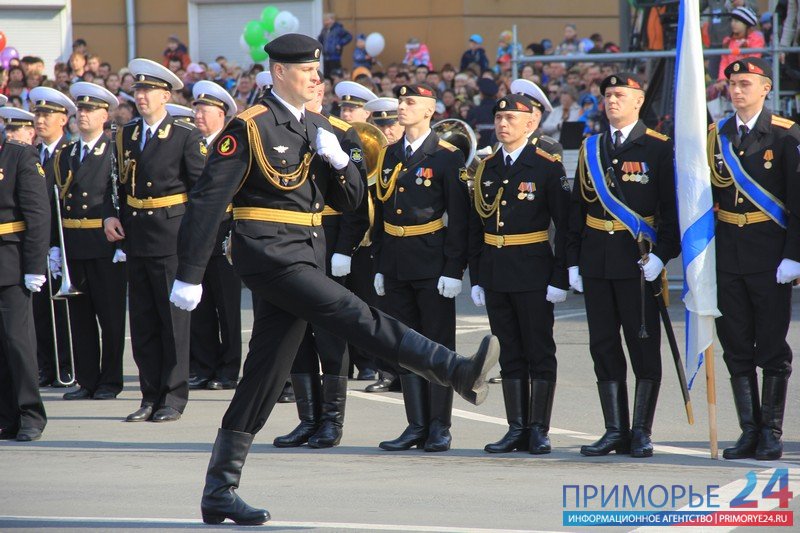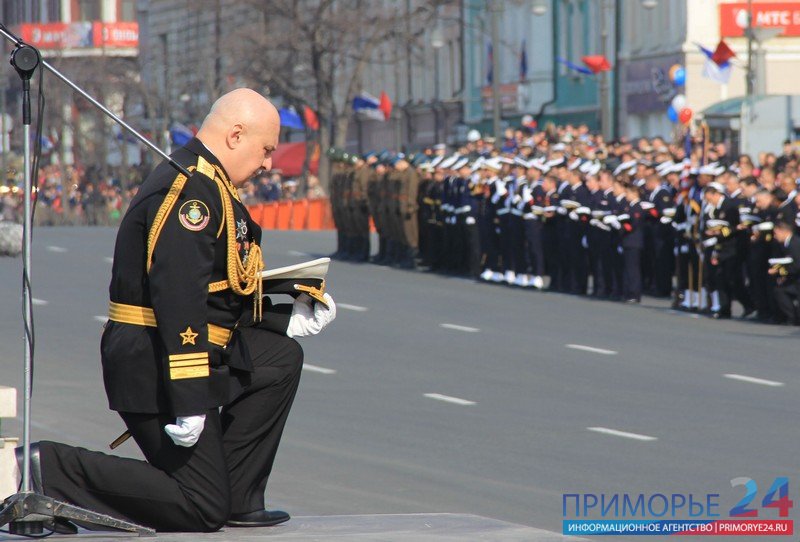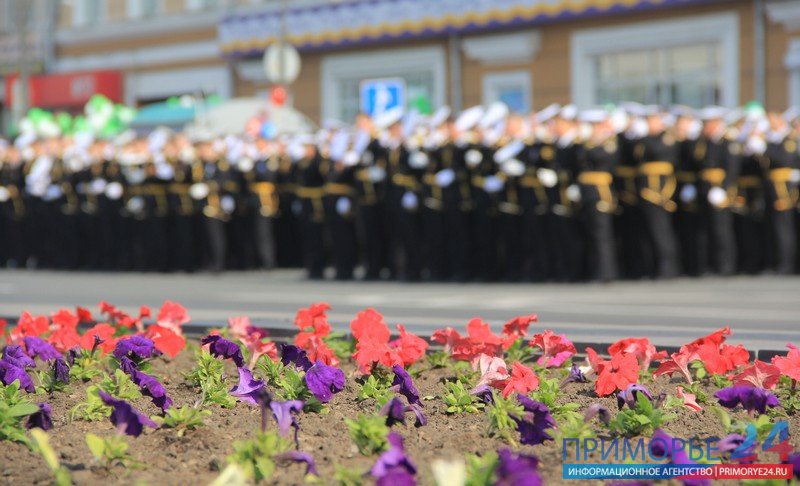 After the greetings and words of congratulations to the participants held a solemn parade of verification. Soldiers remembered all the heroes of Primorye, who gave their lives during World War II and forever enrolled in the lists of the Pacific Fleet.
The finale was the most spectacular part of the parade - a solemn march Colon gathered military, emergency services personnel and transportation of equipment. Among the equipment, which were more than 40 units, drove self-propelled coastal missile system "Redoubt" anti-aircraft missile system S-300 air defense missile system near field "Wasp" weapon "Rapier" and anti-tank complex "Competition". In addition, traditionally you could see the museum Oldtimers fleet, led by Nicholas rode Shulzhitsky.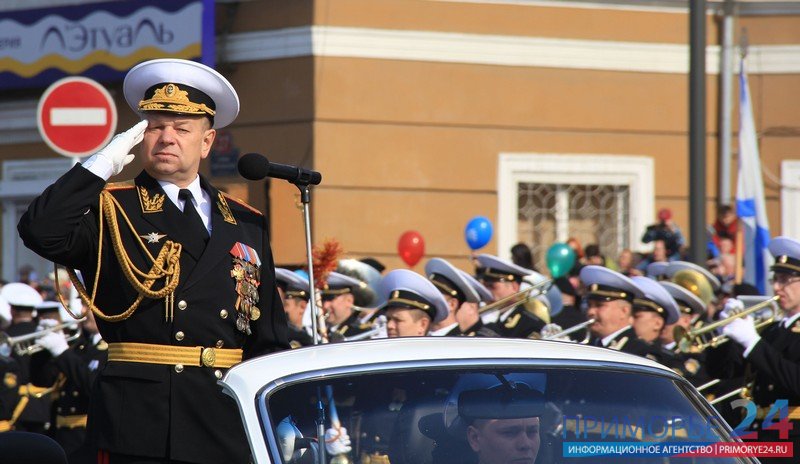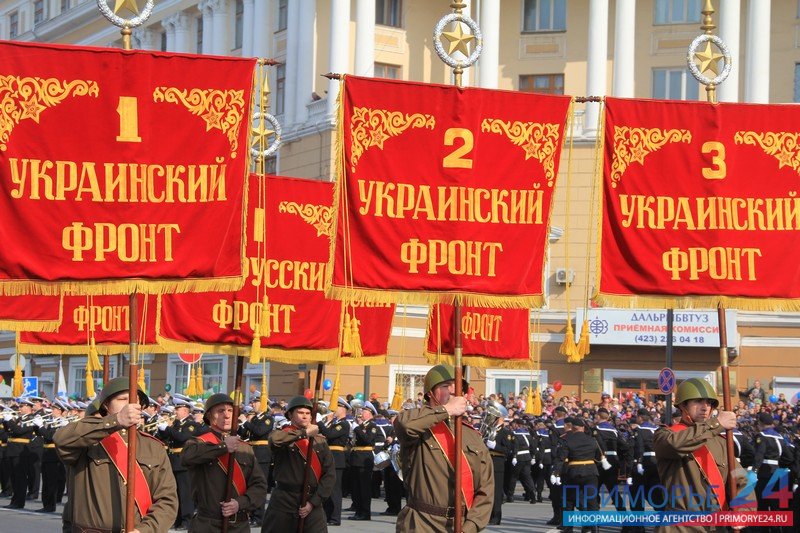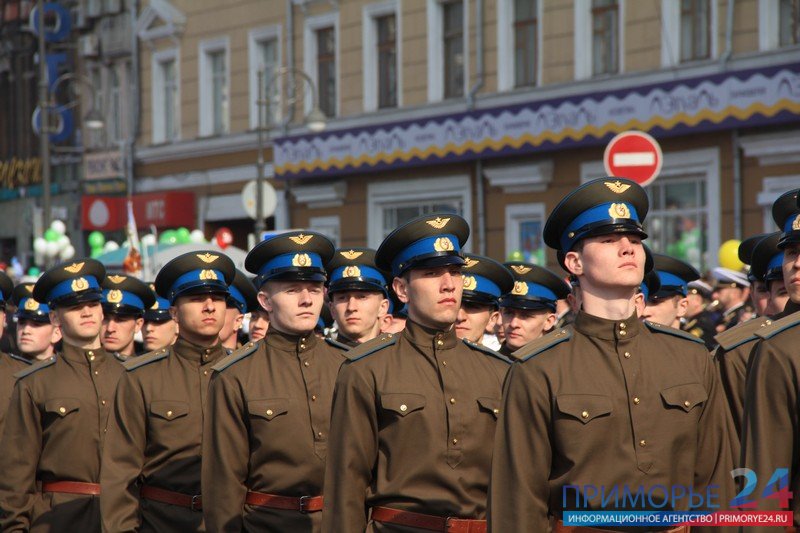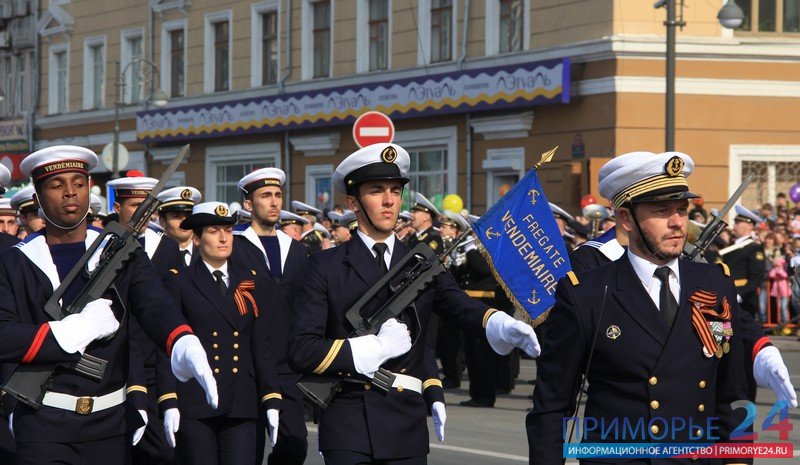 Completed column veteran community organizations, patriotic movement, as well as Bessmetrny Regiment. Residents of the city in a family where one of the family fought in the Great Patriotic War, but did not live to see this day, came to the parade with photographs of their relatives. Veterans and the mayor met the fallen heroes of applause, expressing gratitude for their service to the motherland.