ЗНАКОМСТВА
КРАСОТА
ЗДОРОВЬЕ
ТУРИЗМ
АВТОНОВОСТИ
НОВОСТИ СПОРТА
"Soldier's porridge" treated one thousand people, and the "Victory Dances" fun till you drop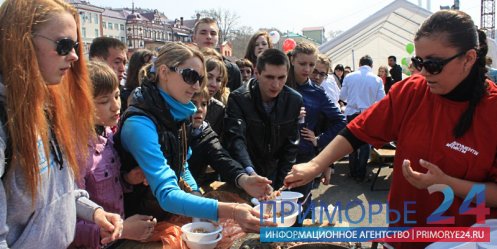 Photo: Anatoly Filatov

68th anniversary of Great Victory Vladivostok celebrates not only a big way, but with taste. Today, May 9 on the area of the Fighters for Soviet Power was appetizing celebratory event "Soldier's porridge."

The organizers - the network of shops "People's Kitchen" weekly "Arguments and Facts-Primorye" and Radio "Lemma".

Immediately after the parade, everyone could enjoy free soldier's porridge and sweet tea from the field kitchen, and treat yourself special festive sandwiches from "Ratimir." Queues gathered almost instantly, was handed out about 1000 meals!

For veterans were provided another nice addition to a victorious treat - right on the square, they were able to obtain a free subscription to the newspaper "Arguments and Facts". As a correspondent reported. IA Primore24 organizers planned that wish to subscribe collected a few dozen.


At this popular gifts from Vladivostok media do not run out!. Next to the "people's field kitchen" was organized by the dance floor in retro style - "Dancing for our victory." Here you can hear the popular melodies of the thirties and forties, performed by a professional accordionist, waltz or foxtrot with actors in uniform and win gifts from "Sovcombank."

I must say, some of the veterans were given a head start young - actors almost ready to drop, and the cheerful old people continued to dance in full regalia! Looking at it, the audience applauded and welcomed in every way deserving "dancers." On this day, veterans have a right to have fun and forget about everything - they deserve this holiday like no other!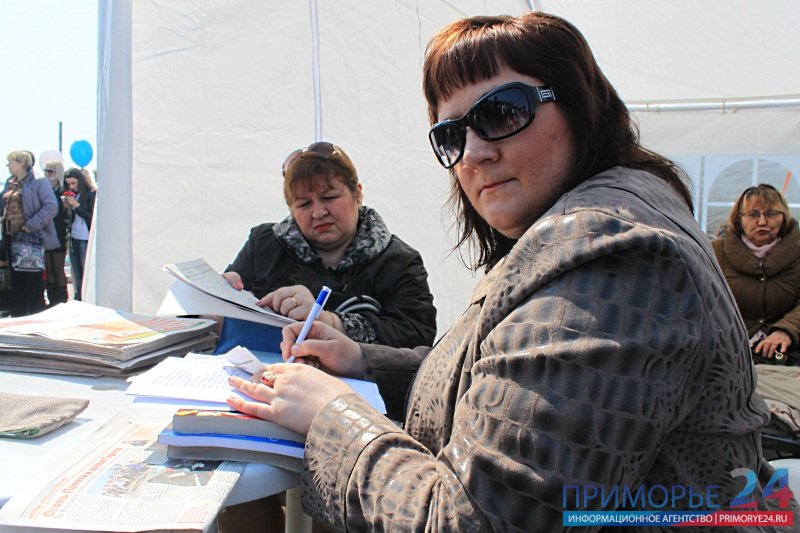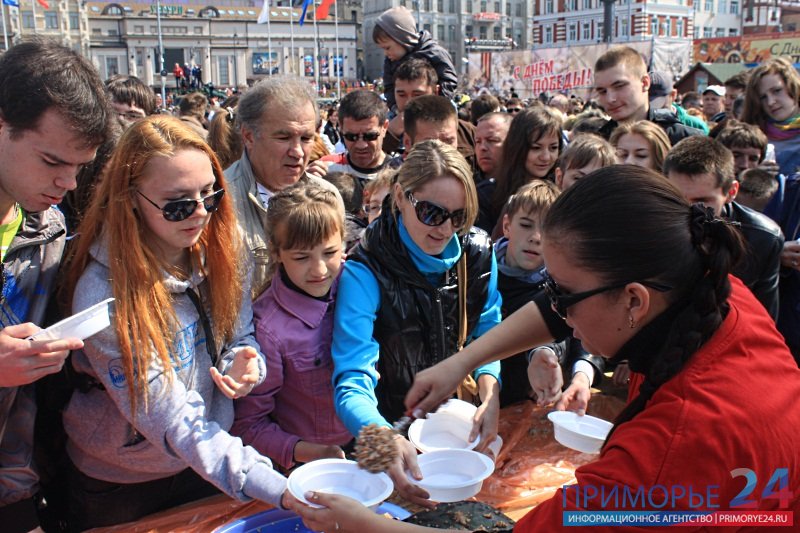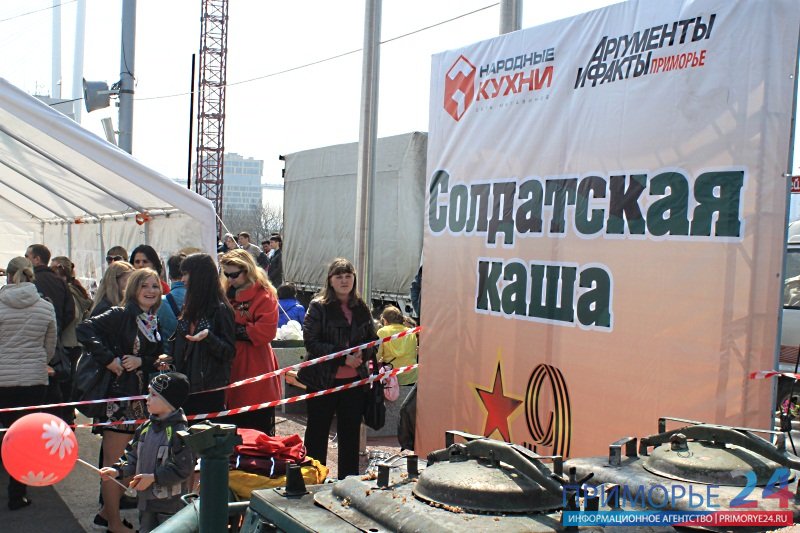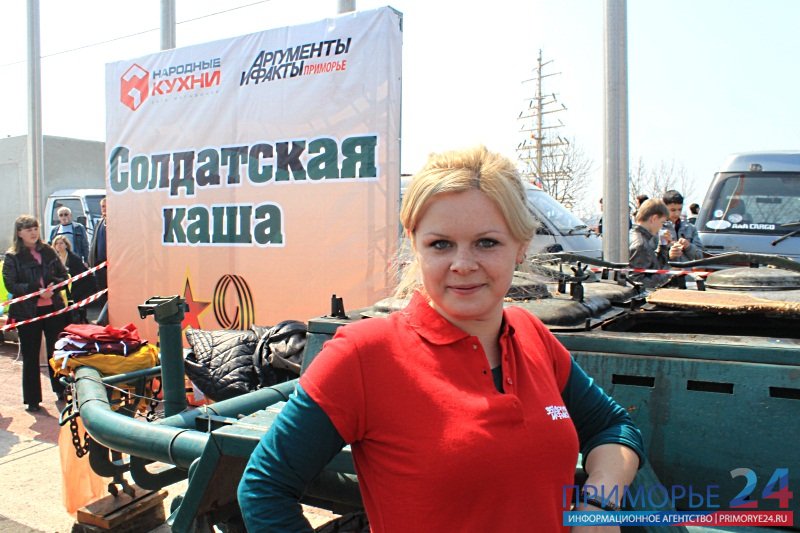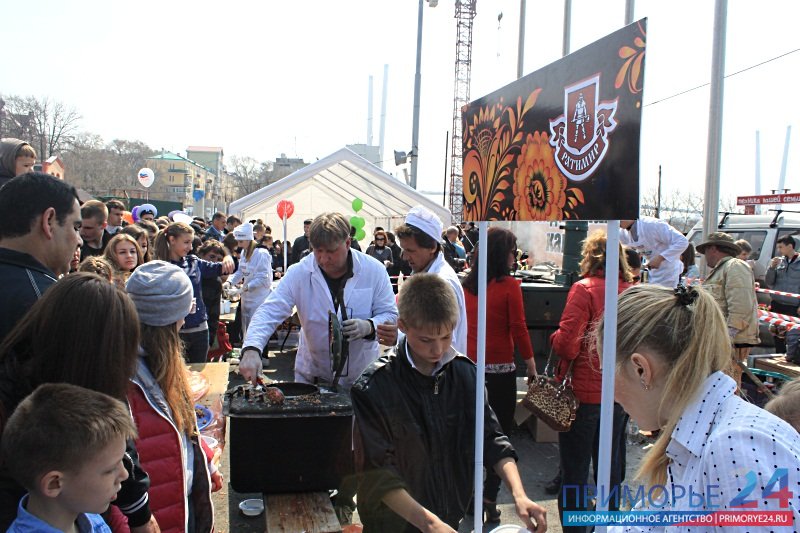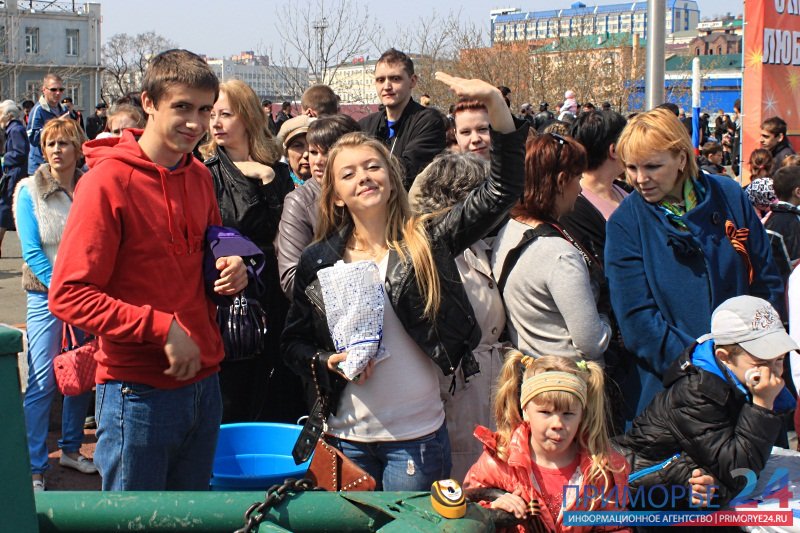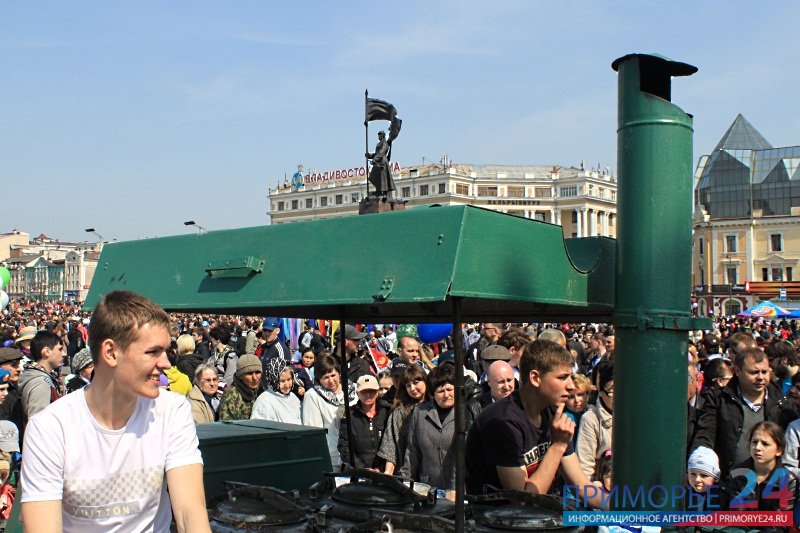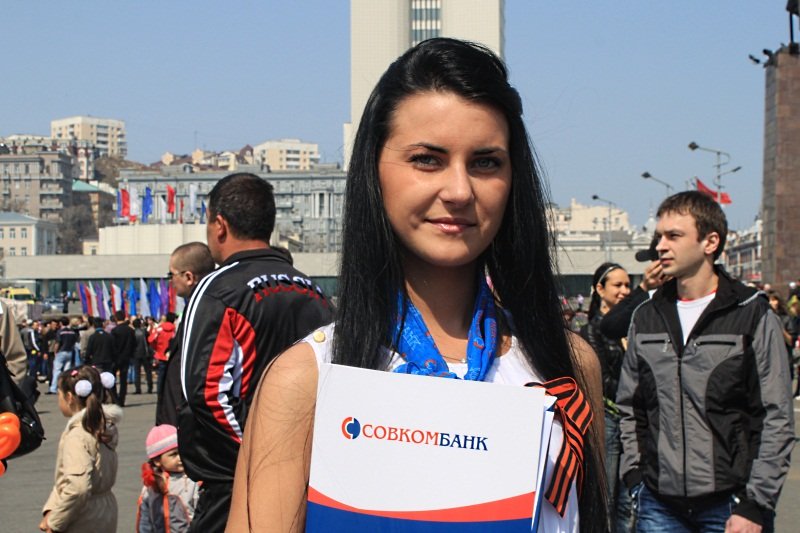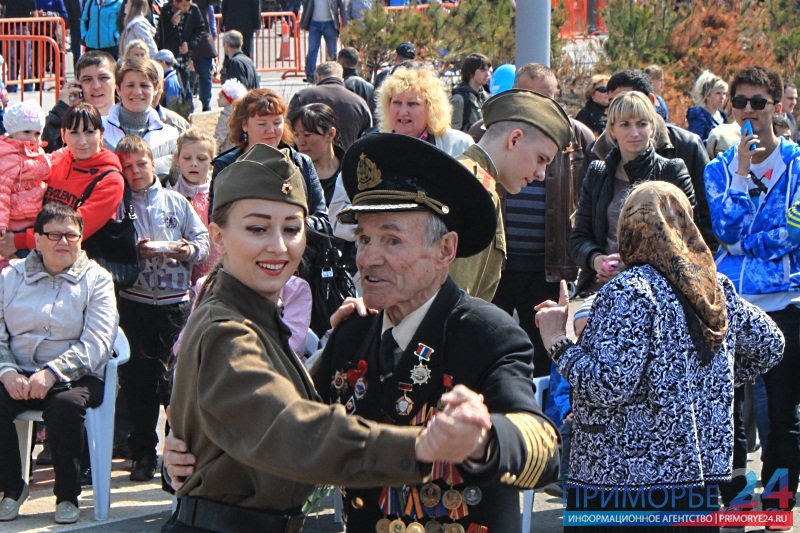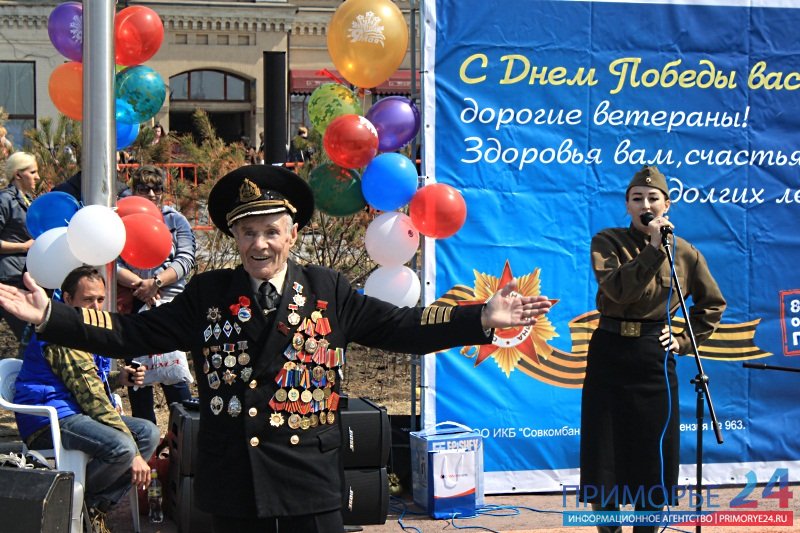 1-04-2013, 11:10, eng news
Lead the development of the bill on the ground the vice-governor of Primorsky Krai Vladimir Balan......
24-06-2013, 17:17, eng news
At night the duty of the police Department № 6 («Ocean») received a statement of the 25-year-old resident of Vladivostok. The woman said that when she returned from work, it was attacked by a man and...

10-05-2013, 11:20, eng news
At a meeting with the French ambassador governor noted that accepting the invitation in person to tell French businessmen about the opportunities offered by today edge......

5-09-2013, 11:48, eng news
Last week, the administration of the city of Vladivostok was extended session on the prevention of child neglect and juvenile delinquency. The meeting was led by the deputy head of the city...

18-07-2013, 17:18, eng news
Thus, according to the study, 11 percent. workers were laid off from the company's own fault. More specifically, the reason they see in a particular act, which is committed intentionally or through...

23-03-2013, 05:38, eng news
Interior Ministry investigators have opened a criminal case of fraud on a large scale in respect of LLC "GC" Control "Roman Barbashova and his accomplice Alexei Kudryavtsev......
9-05-2013, 19:40, eng news
More than a thousand soldiers and 40 pieces of equipment were on the central area of the seaside capital......

22-03-2013, 04:53, eng news
Former presidential candidate believes that in the event of such a decision Russia would have access to the 17 trillion dollars that Japan is ready to invest. but can not see where......

30-05-2013, 16:31, eng news
May 31 this year, bailiffs Primorye invited to "Open Day". Police officers hold "Open House" from 9:00 am to 17:30 Primorye can get information about the debts, pay them, and solve other questions on...
14-05-2013, 16:30, eng news
Primorsky Territory Governor Vladimir Miklushevsky May 15 Novoshakhtinsky visit the village. Primorye Governor will meet with the miners During the visit, the head of a large family would visit the...