ЗНАКОМСТВА
КРАСОТА
ЗДОРОВЬЕ
ТУРИЗМ
АВТОНОВОСТИ
НОВОСТИ СПОРТА
"Soldier's porridge" treated one thousand people, and the "Victory Dances" fun till you drop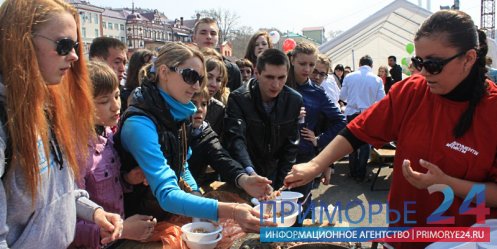 Photo: Anatoly Filatov

68th anniversary of Great Victory Vladivostok celebrates not only a big way, but with taste. Today, May 9 on the area of the Fighters for Soviet Power was appetizing celebratory event "Soldier's porridge."

The organizers - the network of shops "People's Kitchen" weekly "Arguments and Facts-Primorye" and Radio "Lemma".

Immediately after the parade, everyone could enjoy free soldier's porridge and sweet tea from the field kitchen, and treat yourself special festive sandwiches from "Ratimir." Queues gathered almost instantly, was handed out about 1000 meals!

For veterans were provided another nice addition to a victorious treat - right on the square, they were able to obtain a free subscription to the newspaper "Arguments and Facts". As a correspondent reported. IA Primore24 organizers planned that wish to subscribe collected a few dozen.


At this popular gifts from Vladivostok media do not run out!. Next to the "people's field kitchen" was organized by the dance floor in retro style - "Dancing for our victory." Here you can hear the popular melodies of the thirties and forties, performed by a professional accordionist, waltz or foxtrot with actors in uniform and win gifts from "Sovcombank."

I must say, some of the veterans were given a head start young - actors almost ready to drop, and the cheerful old people continued to dance in full regalia! Looking at it, the audience applauded and welcomed in every way deserving "dancers." On this day, veterans have a right to have fun and forget about everything - they deserve this holiday like no other!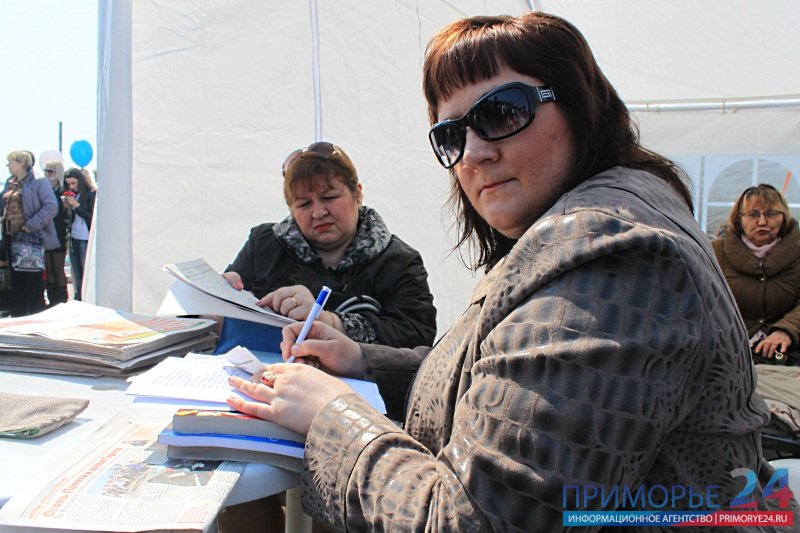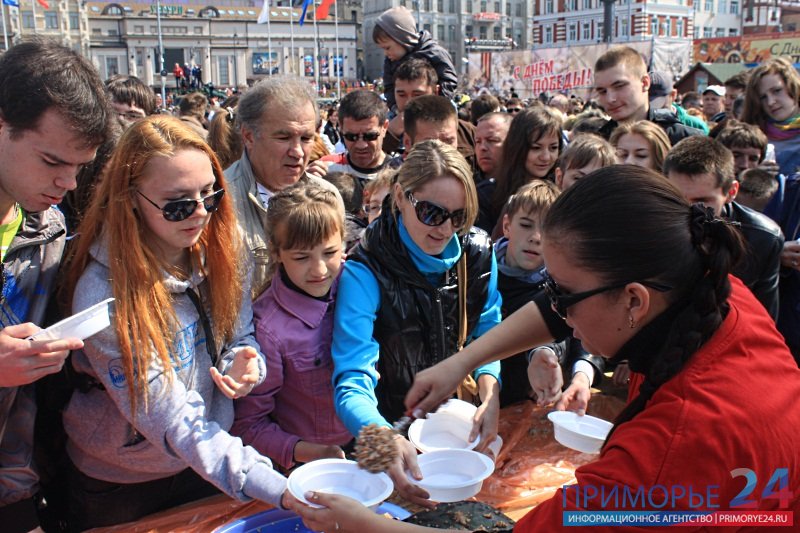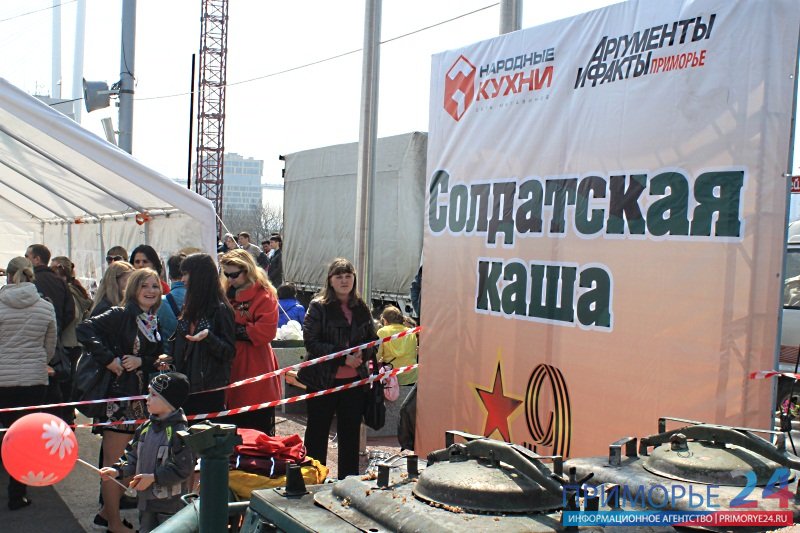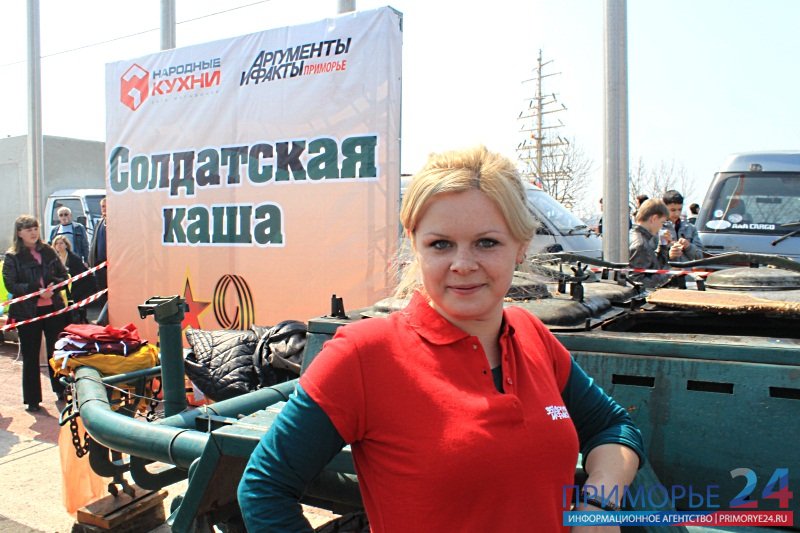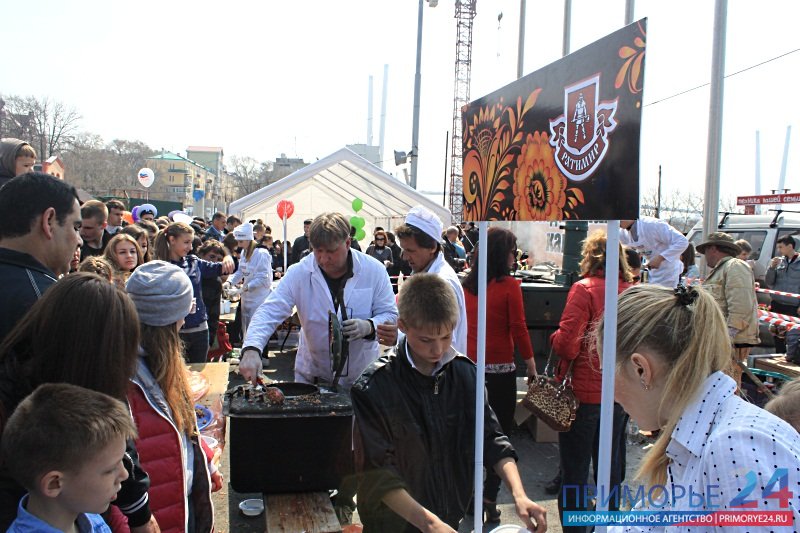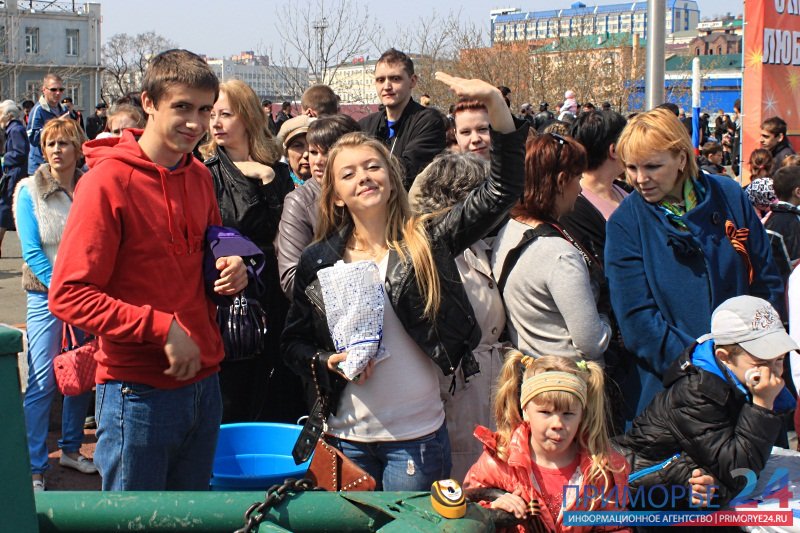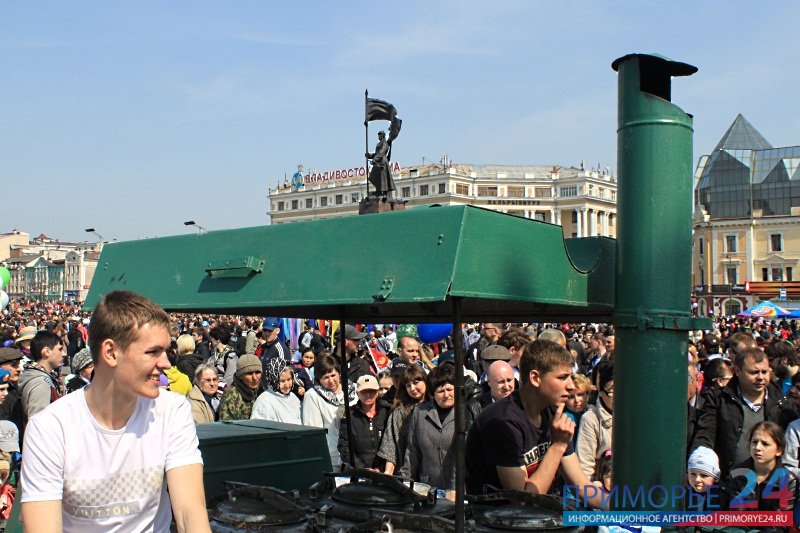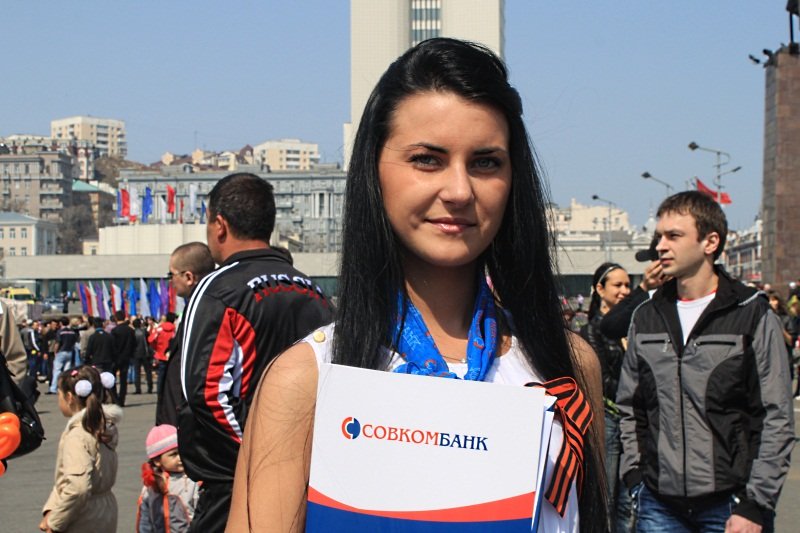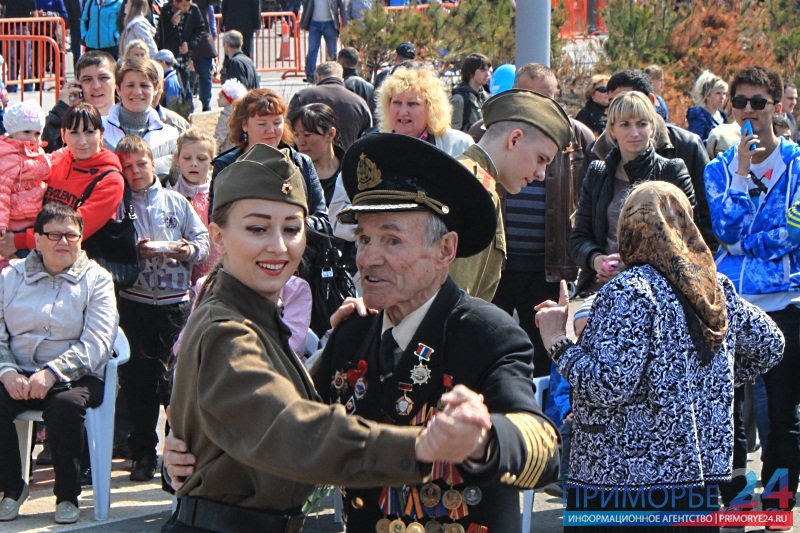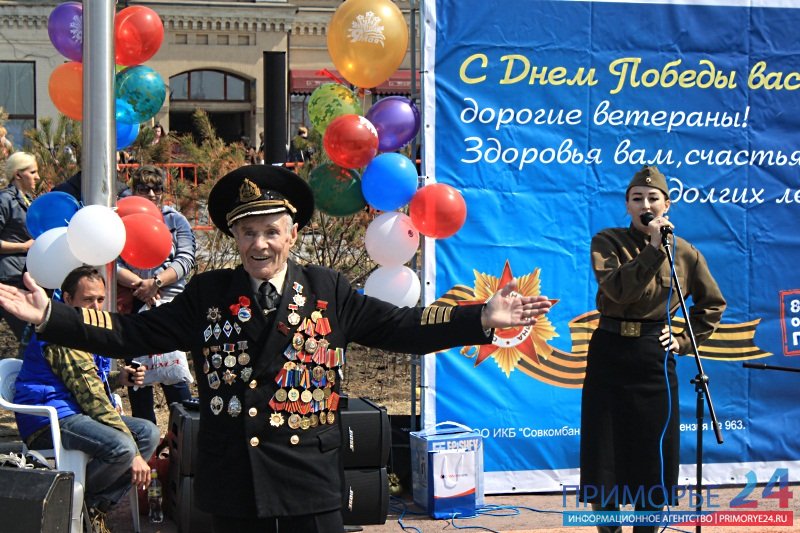 7-08-2013, 13:01, eng news
During the meeting at the Frunze court found as chief correspondent Japanese news agency "Kyodo Tsushin" Osamu Hirabayasi July 5 was the main base of the Pacific Fleet at a time when he was denied...

12-09-2013, 11:30, eng news
Novosibirsk game developer - the company Alawar - to help victims of the flooding in the Far East. This is the company announced on its Facebook page. "Buy the game" Farm Frenzy 3 "from 10 to 30...

11-09-2013, 12:00, eng news
September 22 this year, the seaside town of Artyom will participate in All-Russia Day Run "Cross of the nation - 2013." "Cross the nation - 2013" will be held in Artem event is held across Russia on...

29-04-2013, 16:00, eng news
Only the head of Vladivostok on Saturday with his assistants planted trees in a vacant lot next to the cable car, and today discovered the theft of two seedlings......

15-04-2013, 19:00, eng news
A child cries attracted the attention of passers-by "mother."......
27-06-2013, 21:00, eng news
The director of the school in the Khasan district of Primorye is suspected of fraud. The school principal suspected of fraud According to investigators, two years ago, the suspect gave an order...

16-07-2013, 22:15, eng news
Rosselkhoznadzor in Primorye prevented by sending to Siberia nedomorozhenoy more than 22 tons of fish. At the time of inspection refrigerated container, which was nedomorozhenaya and fish products,...

26-08-2013, 23:30, eng news
Around 3:00 on the remote attendant department Russian Ministry of Internal Affairs in the Ussuri was reported 26-year-old man. According to the victim, half an hour ago in the area of the...

31-07-2013, 20:16, eng news
To equip the seaside hospital with modern equipment to help deal with bronchopulmonary diseases, spent more than 137 million rubles. With the money acquired more than 170 items of special medical...

9-05-2013, 12:20, eng news
Unknown inflicted offensive graffiti on a monument in Berlin's Pankow district administration on the street Viltbergshtrasse......