ЗНАКОМСТВА
КРАСОТА
ЗДОРОВЬЕ
ТУРИЗМ
АВТОНОВОСТИ
НОВОСТИ СПОРТА
"Soldier's porridge" treated one thousand people, and the "Victory Dances" fun till you drop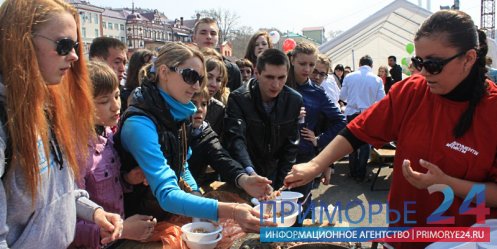 Photo: Anatoly Filatov

68th anniversary of Great Victory Vladivostok celebrates not only a big way, but with taste. Today, May 9 on the area of the Fighters for Soviet Power was appetizing celebratory event "Soldier's porridge."

The organizers - the network of shops "People's Kitchen" weekly "Arguments and Facts-Primorye" and Radio "Lemma".

Immediately after the parade, everyone could enjoy free soldier's porridge and sweet tea from the field kitchen, and treat yourself special festive sandwiches from "Ratimir." Queues gathered almost instantly, was handed out about 1000 meals!

For veterans were provided another nice addition to a victorious treat - right on the square, they were able to obtain a free subscription to the newspaper "Arguments and Facts". As a correspondent reported. IA Primore24 organizers planned that wish to subscribe collected a few dozen.


At this popular gifts from Vladivostok media do not run out!. Next to the "people's field kitchen" was organized by the dance floor in retro style - "Dancing for our victory." Here you can hear the popular melodies of the thirties and forties, performed by a professional accordionist, waltz or foxtrot with actors in uniform and win gifts from "Sovcombank."

I must say, some of the veterans were given a head start young - actors almost ready to drop, and the cheerful old people continued to dance in full regalia! Looking at it, the audience applauded and welcomed in every way deserving "dancers." On this day, veterans have a right to have fun and forget about everything - they deserve this holiday like no other!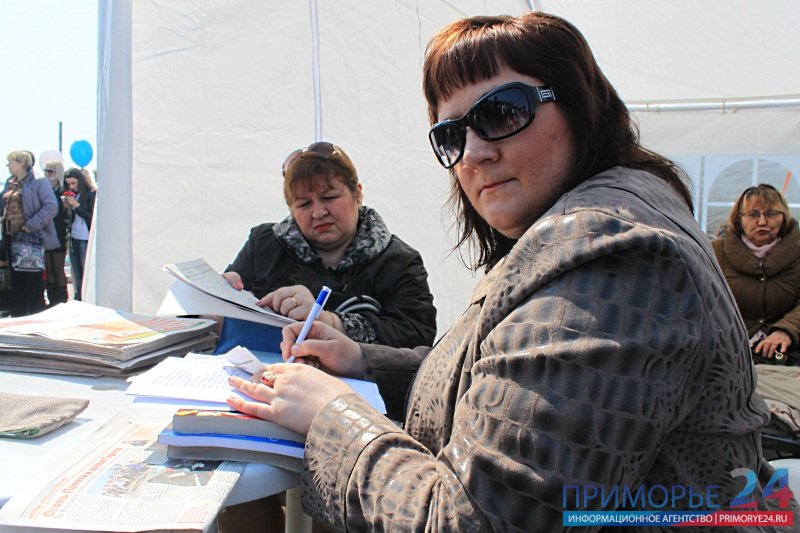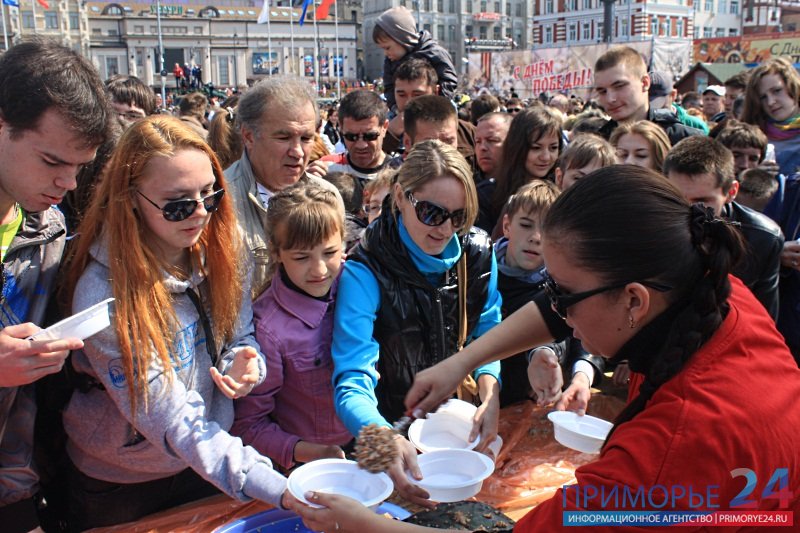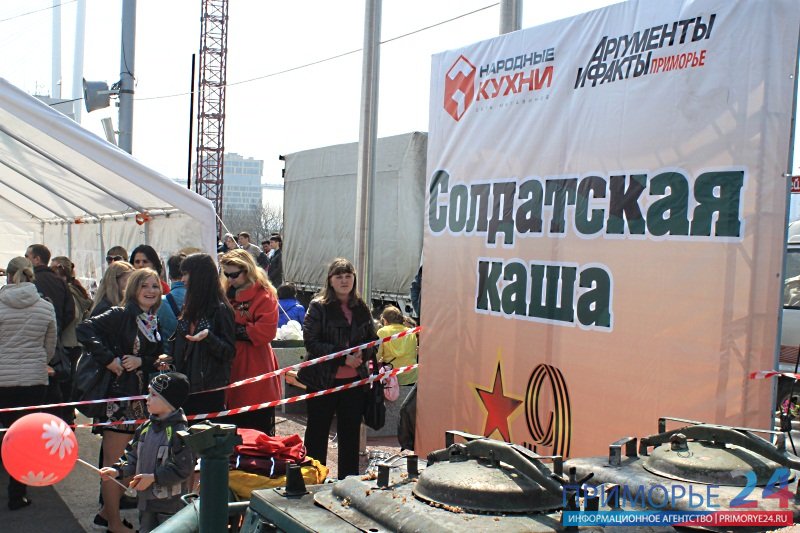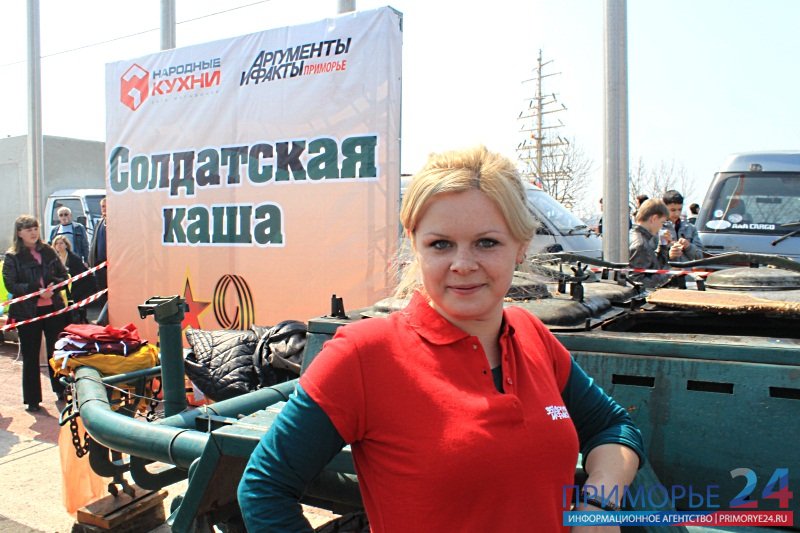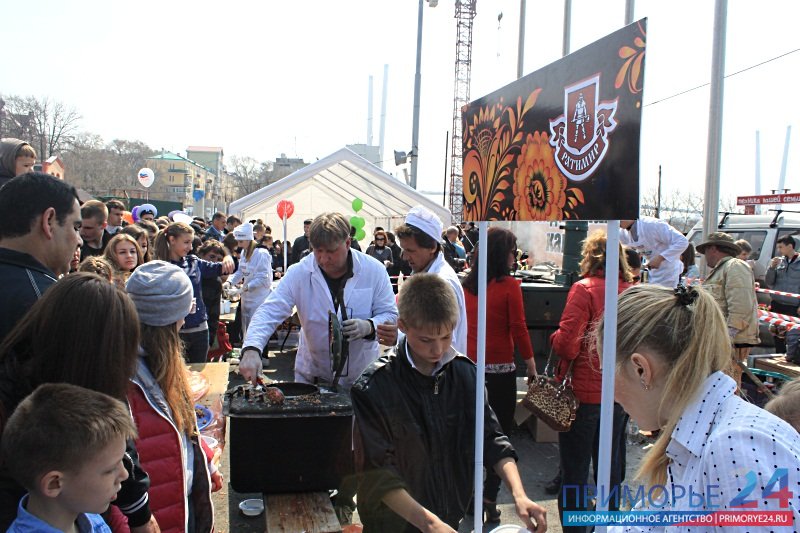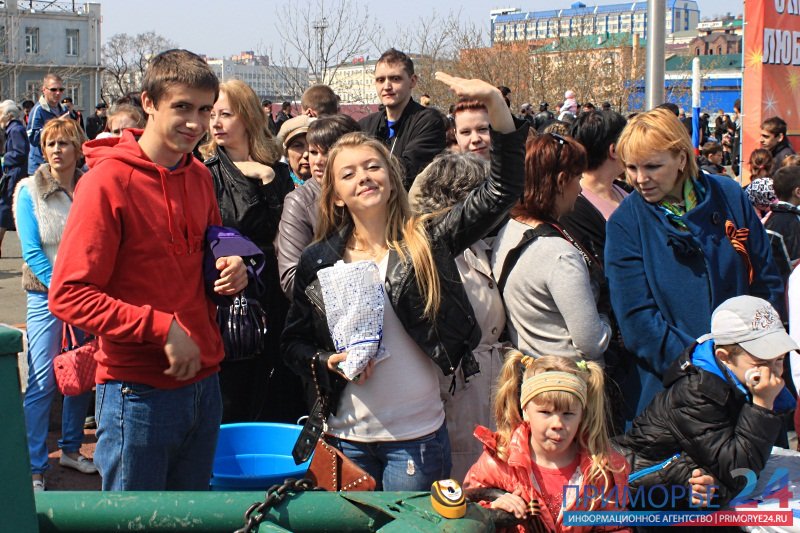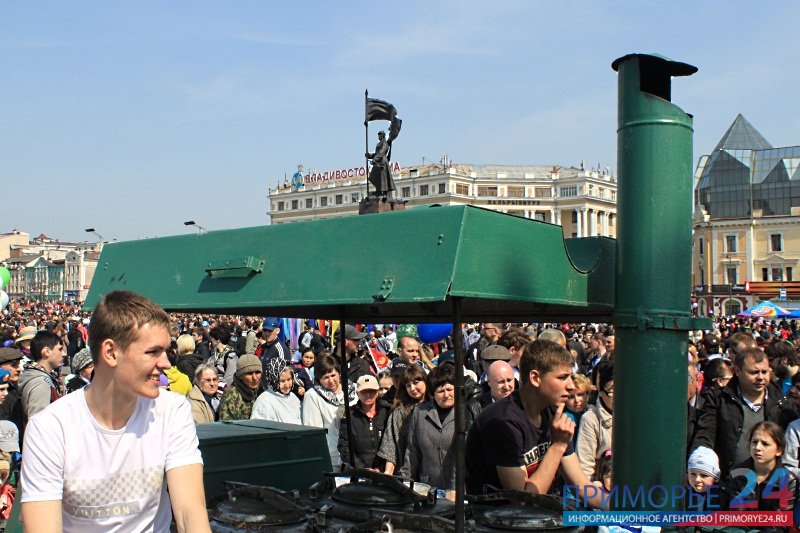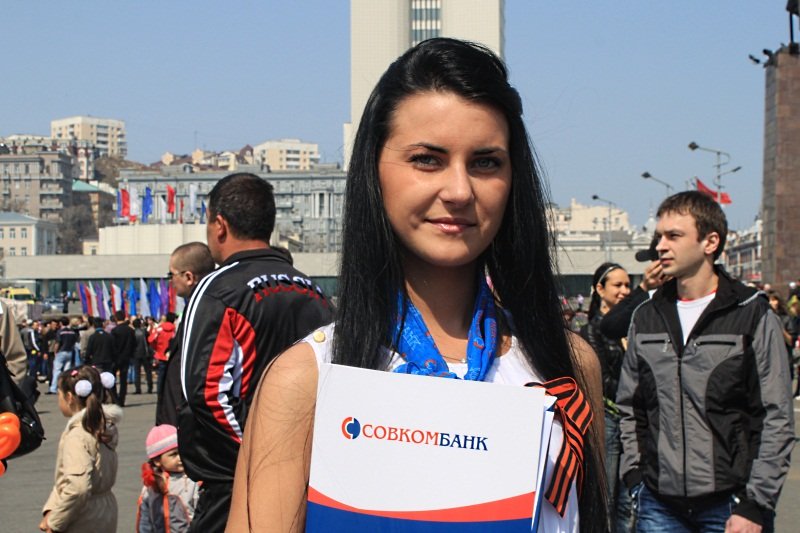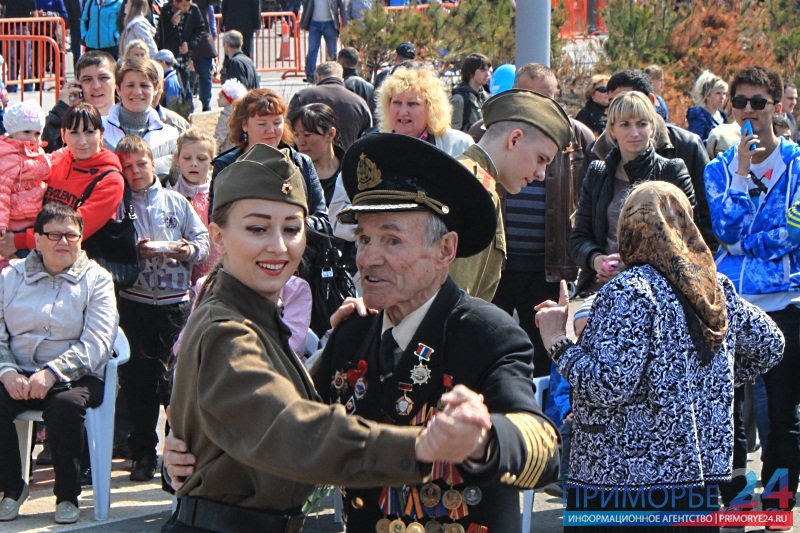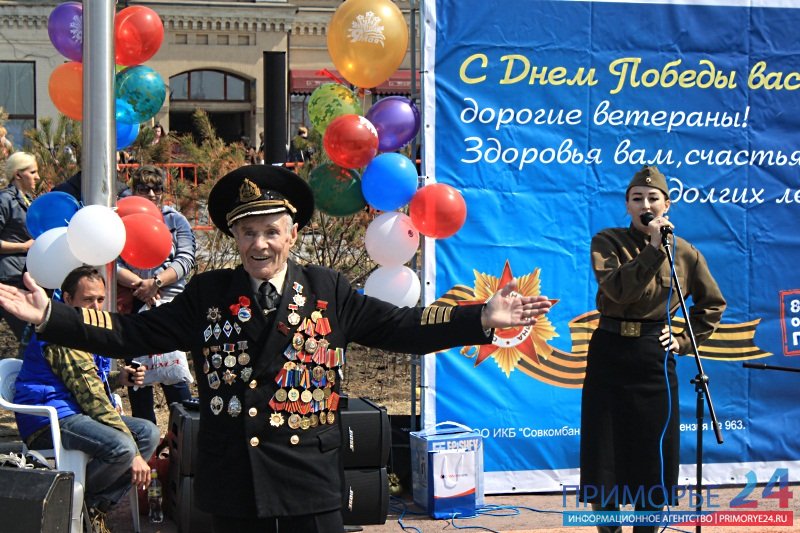 8-04-2013, 15:40, eng news
Over the weekend in the Maritime region fell to two ten-day rainfall. Tomorrow, weather forecasters promise, abundant snow and rain could happen again. (PHOTOS)......

4-07-2013, 19:46, eng news
The customs office in Vladivostok detained a large batch of counterfeit goods. The cargo arrived at the address maritime companies from China. A large consignment of counterfeit goods detained in...
29-03-2013, 08:11, eng news
March 28 in Vladivostok Gospozhnadzora experts and FEMA conducted a joint raid by the private sector and on the First Dormitory town. Fireproof raids in Vladivostok These houses - a special control....

22-03-2013, 13:00, eng news
New and new commentators commented on the statement of Prime Minister offshore zone in the Far East......

4-04-2013, 05:30, eng news
Russian Interior Ministry reports that the former director of the Ministry of Regional Development in the Far East, a suspect in the theft of the money allocated for the preparation of the APEC...
13-06-2013, 21:30, eng news
In connection with the "DGC" works concerning the area of the heating Pushkin Street from June 192013 will be limited vehicular traffic from the intersection of the street Pushkin and Vsevolod...

22-07-2013, 19:15, eng news
Pervorechenskij district court of Vladivostok issued a guilty verdict against the "miners" colored metal of the cable connection. The debtor failed to Primorye chosen neighbor is established that a...

23-05-2013, 13:20, eng news
Nearly 70 yards of the road will be repaired, these days work has been going on for 12 sites. In addition to 30 yards of new roads and sidewalks will be equipped playgrounds - there will be slides,...
21-06-2013, 22:30, eng news
This action was organized on the instructions of the head of Vladivostok Igor Pushkarev. Citizens will be able to write down their congratulations already today, June 21 from 18 to 20 hours. And from...

14-08-2013, 18:32, eng news
On the security and compliance checking SanPiN institutions committee, consisting of experts Department of Education, Epidemiology, and a legally. In her conclusion - everything ready to Vladivostok...