ЗНАКОМСТВА
КРАСОТА
ЗДОРОВЬЕ
ТУРИЗМ
АВТОНОВОСТИ
НОВОСТИ СПОРТА
"Soldier's porridge" treated one thousand people, and the "Victory Dances" fun till you drop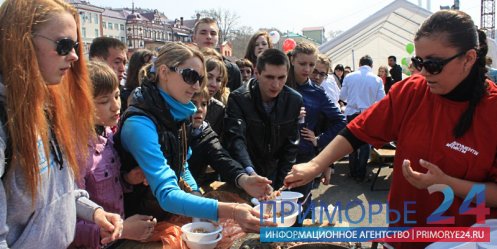 Photo: Anatoly Filatov

68th anniversary of Great Victory Vladivostok celebrates not only a big way, but with taste. Today, May 9 on the area of the Fighters for Soviet Power was appetizing celebratory event "Soldier's porridge."

The organizers - the network of shops "People's Kitchen" weekly "Arguments and Facts-Primorye" and Radio "Lemma".

Immediately after the parade, everyone could enjoy free soldier's porridge and sweet tea from the field kitchen, and treat yourself special festive sandwiches from "Ratimir." Queues gathered almost instantly, was handed out about 1000 meals!

For veterans were provided another nice addition to a victorious treat - right on the square, they were able to obtain a free subscription to the newspaper "Arguments and Facts". As a correspondent reported. IA Primore24 organizers planned that wish to subscribe collected a few dozen.


At this popular gifts from Vladivostok media do not run out!. Next to the "people's field kitchen" was organized by the dance floor in retro style - "Dancing for our victory." Here you can hear the popular melodies of the thirties and forties, performed by a professional accordionist, waltz or foxtrot with actors in uniform and win gifts from "Sovcombank."

I must say, some of the veterans were given a head start young - actors almost ready to drop, and the cheerful old people continued to dance in full regalia! Looking at it, the audience applauded and welcomed in every way deserving "dancers." On this day, veterans have a right to have fun and forget about everything - they deserve this holiday like no other!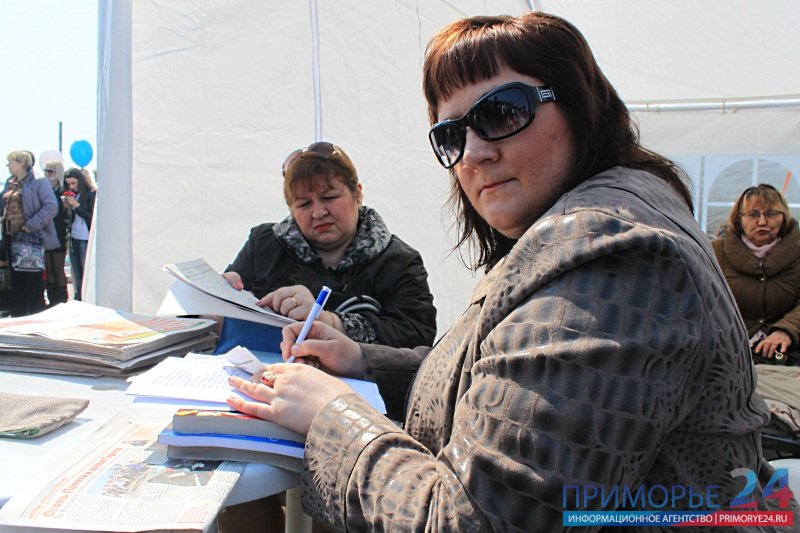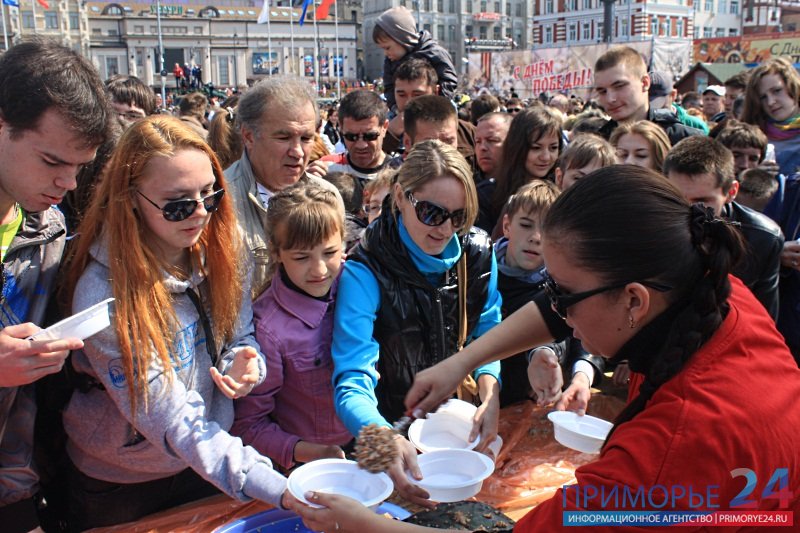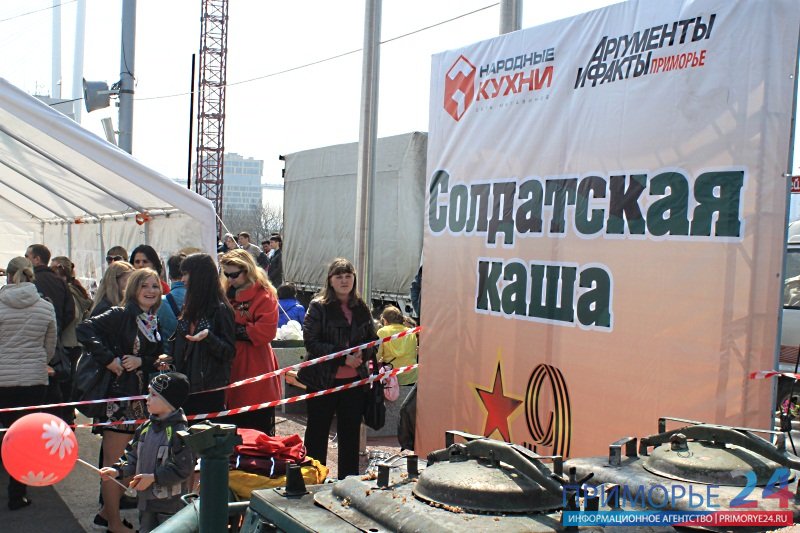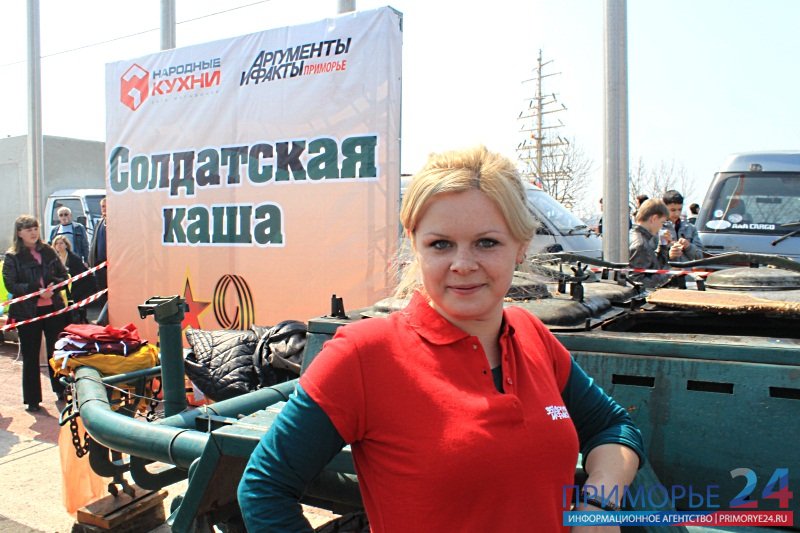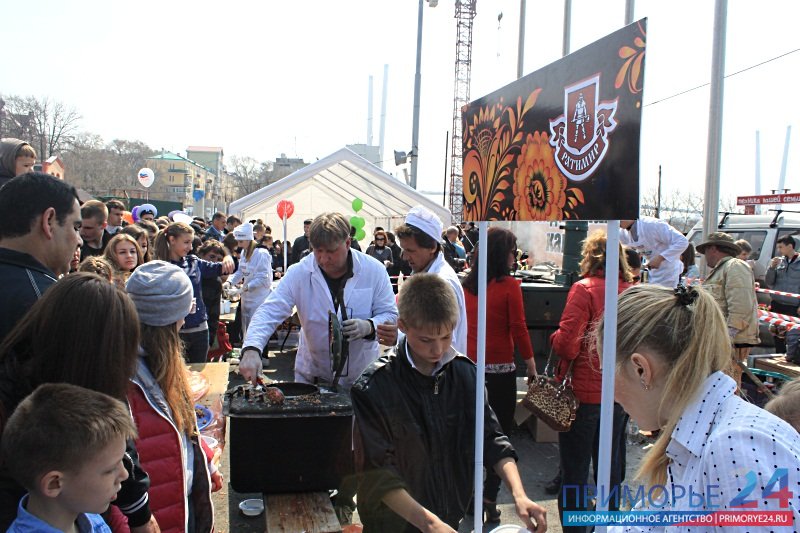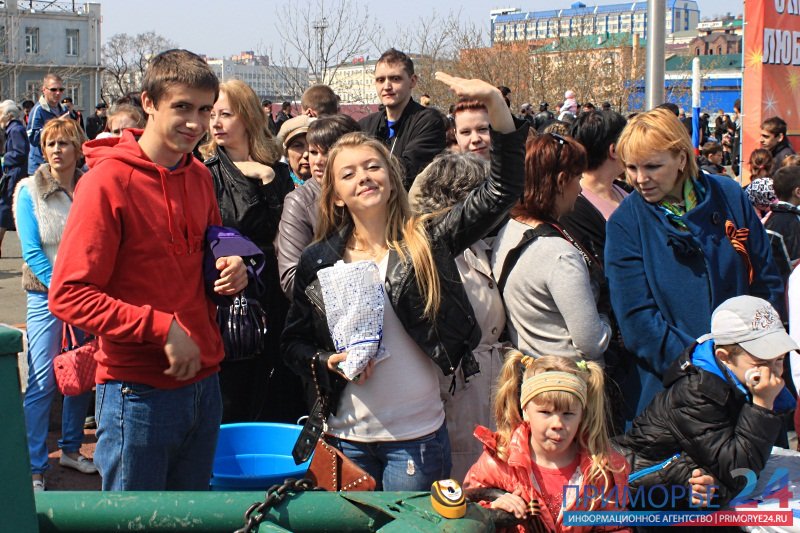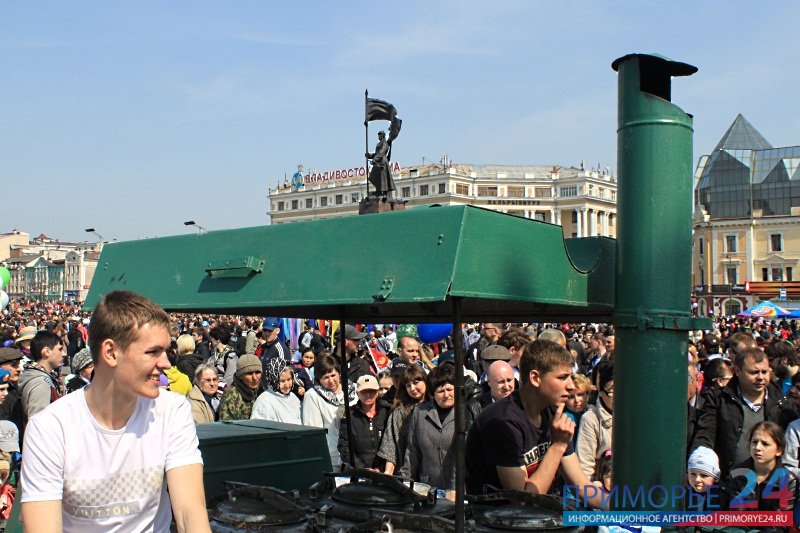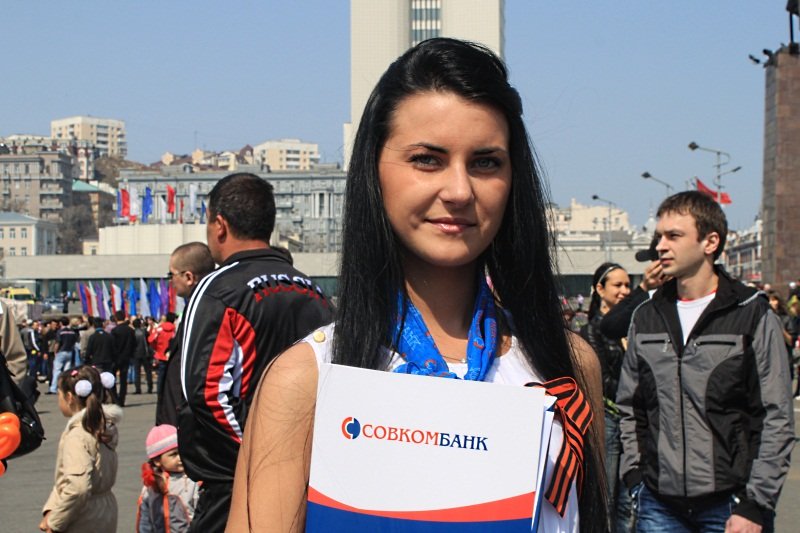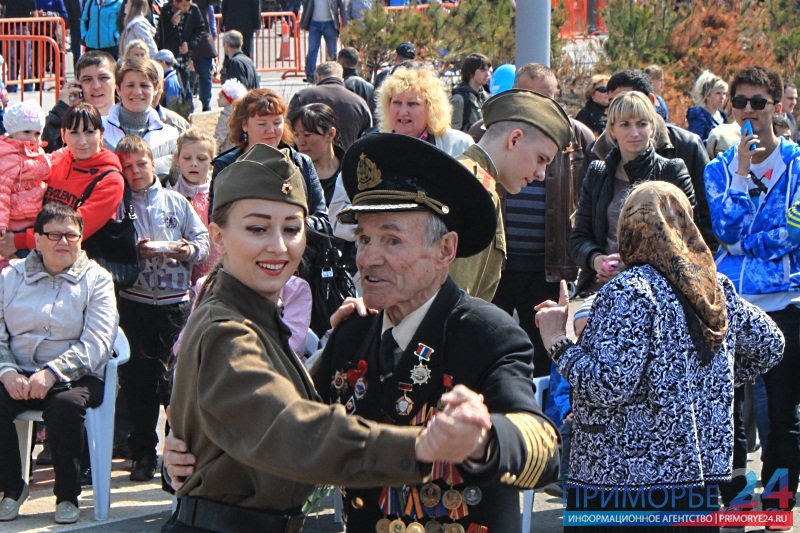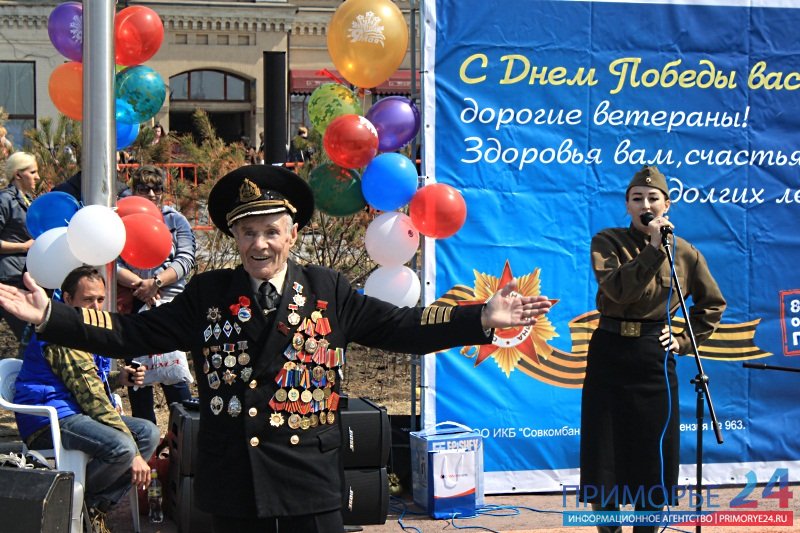 20-05-2013, 10:20, eng news
For this purpose, according to the policy, it is necessary on the basis of the disputed islands to create a free trade zone for the two countries......

19-03-2013, 10:56, eng news
Ceremonies dedicated worker of the All-Russia Day, held in Vladivostok, from 19 to 20 March......

8-07-2013, 12:30, eng news
From 6 to 7 July in Vladivostok, in the waters of the Pacific Fleet water station, pass-Russia competitions - 10th Open Regatta rowing boat "Dragon". The regatta is dedicated to the events on the...

16-04-2013, 09:00, eng news
In Primorye, in places at night light precipitation (snow and rain), light rain in the afternoon. Wind west, southwest umerennyy.Temperatura night air +1 -12 ° C, day +1 +13 C......
5-06-2013, 20:17, eng news
Hot water supply of consumers of Vladivostok will be disabled with 16 hours of June 5 to 12 hours on 6 June at the following addresses: • Aleutian, 3841 • battery-4/6 8 • Western, 27 • red banner...

14-08-2013, 18:34, eng news
September 5-6 in the central square of Vladivostok will host the exhibition-fair "food Maritimes" and the festival of milk. As reported by the Department of Agriculture and Food of the Primorsky...

5-08-2013, 17:46, eng news
Employment centers of Primorye are ready to offer jobs to unemployed citizens, with a special mode of operation. A special mode of employment - is part-time, part-time, flexible working hours, shift...

2-08-2013, 15:45, eng news
As a result of activities in the apartment, located in a house on the street of Kalinin, were found five syringes with an oily brown substance. The seized syringes and their contents were sent for...

29-04-2013, 16:00, eng news
To help the third hospital in Vladivostok you can count on any day and at any time......
19-06-2013, 13:30, eng news
18 June, in the gallery «ARKA» exhibition «Prize Pacifica (USA - Russia), organized by the far Eastern state Academy of arts, Institute of public diplomacy «Track II» (San Francisco, California) and...