ЗНАКОМСТВА
КРАСОТА
ЗДОРОВЬЕ
ТУРИЗМ
АВТОНОВОСТИ
НОВОСТИ СПОРТА
Rights of women prisoners of Nazi camps defended prosecutors Primorye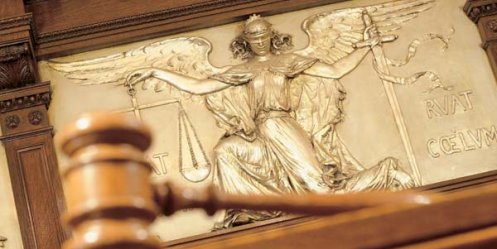 Prosecutors Terneysky district has identified violations of the rights of Dobryakova Valentina, born in 1944 - prisoner of the Nazi camps.
It is established that the woman twice appealed to the administration of the settlement Edinkinskogo statements about the production of its registration as a need of better housing on the basis of Art. 154 of the Federal Law "On Veterans". But the administration of the settlement refused the applicant in connection with the fact that it was written into the room, which is located, suitable for living.
Meanwhile, prosecutors revealed that the contract sotsnayma this property was signed by the head of the settlement unilaterally, and benefit recipients, contrary to the requirements of Art. 49 of the Housing Code, provided the room is not out of the municipal housing stock, and the private. All things considered, the district attorney filed a lawsuit on behalf of Dobryakova.
Terneysky court decision the prosecutor's fully satisfied, the contract is void sotsnayma after its conclusion, and the administration of the settlement has the responsibility to put a woman registered as in need of better housing.
The execution of the decision and remedy are controlled by the District Attorney.

30-03-2013, 07:10, eng news
Thai authorities have promised to work closely with Russia to ensure the safety of Russian tourists on vacation at the resort and to minimize the number of incidents involving the Russian in the...

16-09-2013, 17:40, eng news
Open Championship of Primorsky Krai in rowing, canoeing and boating "Dragon" will be held in the seaside village Lozovy from 19 to 22 September. According to the department of physical culture and...

21-08-2013, 18:31, eng news
All evacuees in Khabarovsk deliver comfort gorodokVseh evacuated in Khabarovsk Krai deliver comfort gorodokvskogo Vyacheslav Shport currently inspects residential areas that fall under the flooding...

6-04-2013, 16:30, eng news
In the center of Guangdong place in the cemetery will cost $ 1200 per square meter. But in Shanghai, Shaoxing and Wenzhou government will pay you 320800 or 1290 dollars for scattering ashes of the...

15-04-2013, 20:00, eng news
The initiator of the action "Immortal Regiment" in Vladivostok became one of youth NGOs......

19-03-2013, 05:07, eng news
Popular rock band, has been for many years the top storming the charts "Nashe Radio", will arrive in Beijing with new programs, and fans have a chance to go to both concerts at the best price......

13-04-2013, 11:00, eng news
The previous record-length pearl necklace is 187 meters. It was made in Uwajima......

3-07-2013, 16:01, eng news
Суровое двойное, но, все-таки, бытовое убийство раскрыто в Уссурийске. Как рассказала корреспонденту РИА «VladNews» старший помощник руководителя СУ СКР по Приморскому краю Аврора Римская. 2 июля...
18-09-2013, 18:41, eng news
No sooner had the RIA «VladNews» tell that all the conflicts in the Vladivostok State Circus settled as new information - audit, who has come on the orders of Russian State Circus Company, are not...

3-04-2013, 07:20, eng news
Three athletes from Vladivostok brilliant performance at the event in Pyatigorsk......