ЗНАКОМСТВА
КРАСОТА
ЗДОРОВЬЕ
ТУРИЗМ
АВТОНОВОСТИ
НОВОСТИ СПОРТА
Artists Vladivostok and Vietnam secured "Handshake" "may feast"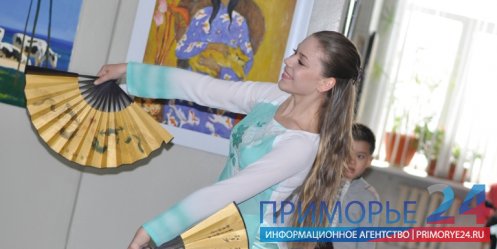 Photo: Natalia Tyutin

The opening of the Russian-Vietnamese painting exhibition held within the walls of the Maritime Union of Artists of Russia on Wednesday, May 8.

Beginning of exhibition activity of coastal artists in the East and in Europe can be considered 90's, when formed an integral creative space, not restricted the scope bloc. In it, each of the artists could travel, to find something new, and it experienced a new turn into art.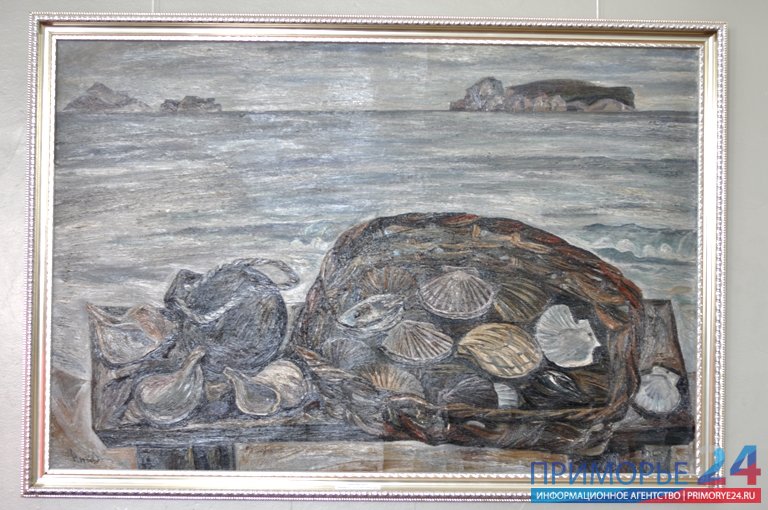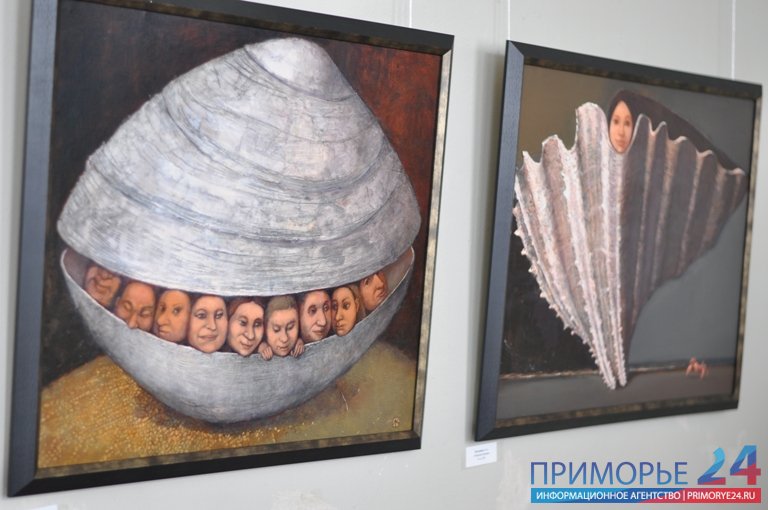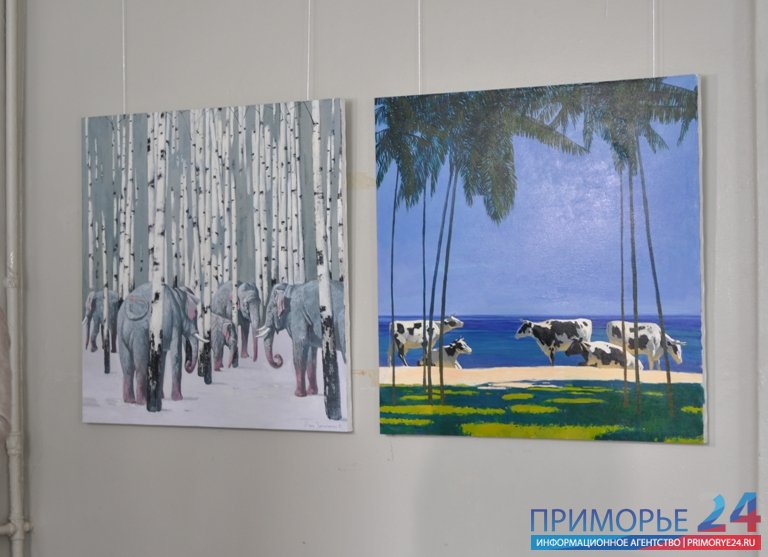 Since then, many years have passed, and today's show was the continuation of a project that started back in 2012 when, in the spring, a group of artists from Vladivostok and Ussuriisk went to Vietnam - a joint exhibition at the Cultural Center of Khan Hoa province. Since that time, took two trips through which saw the light of the first joint exhibition of Russian and Vietnamese artists - "Handshake" and "Handshake. New meeting."
Now, with the return visit, the Vietnamese counterparts on the canvas visited Vladivostok. The current exhibition has received unequivocal title "Mayovka" which means spring trip out of town, or, in the case of the Vietnamese artists, a walk in the "other" country.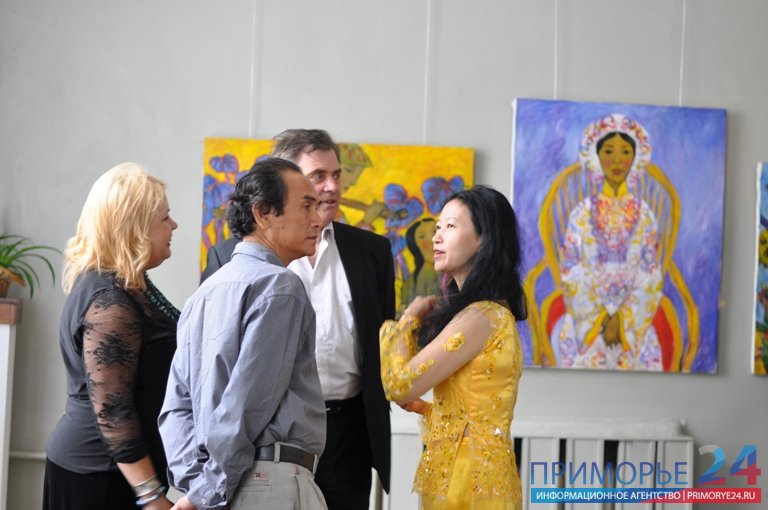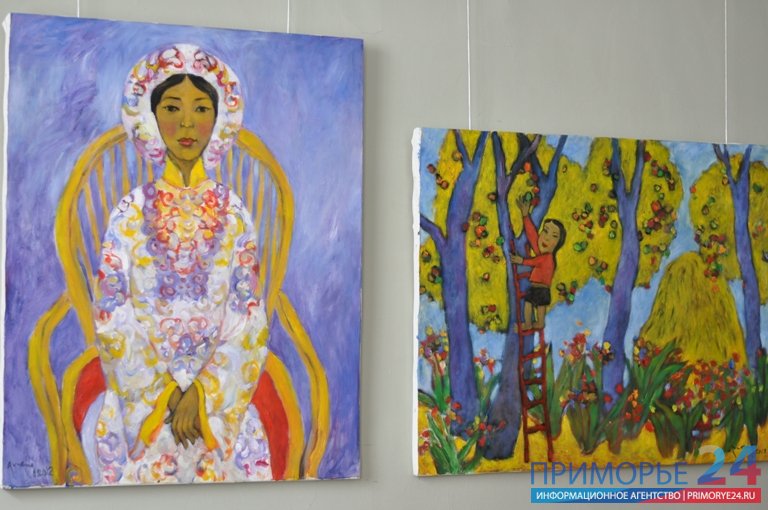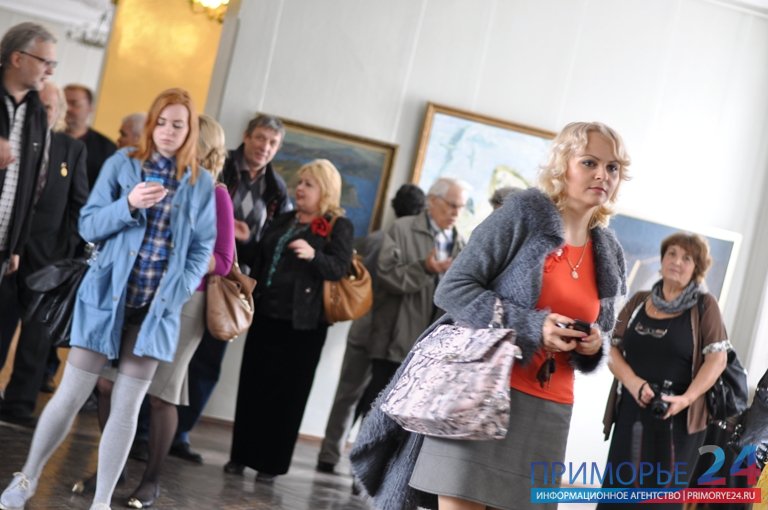 49 paintings by Vietnamese artists and a host of Russian works of 15 artists - a creative synthesis resulted in a fairly seamless, despite the different cultures picture. Among coastal artists Oleg Podskochin, Maria Kholmogorova, Evgeny Makeev, Kozmina Lydia, Olga and Ivan Nikitchiki, Alexander and Eugene Tkachenko Vladimir Listrovoy and others.
Warm thanks uttered by representatives of the Consulate of Vietnam in Vladivostok and curator Olga Zotov:
- Somehow totally spontaneous we've got a project "Handshake". We jointly decided to call it so, as very much like to meet with Vietnamese paintings and show them your own. We discovered a lot of galleries, paintings, good artists, visited a lot of plein air. In the spring of this year and took repeated their trip, after which organized this exhibition here. Great thanks for the help in the organization would like to express the Administration of Vladivostok and Primorsky society friendship with Vietnam.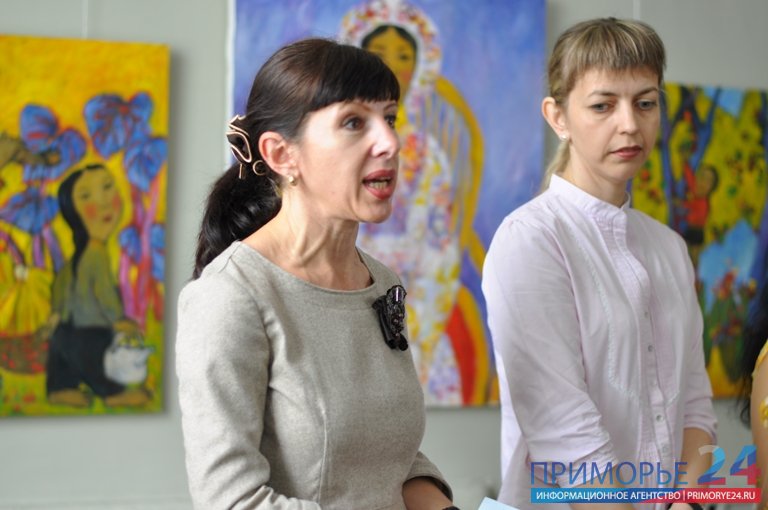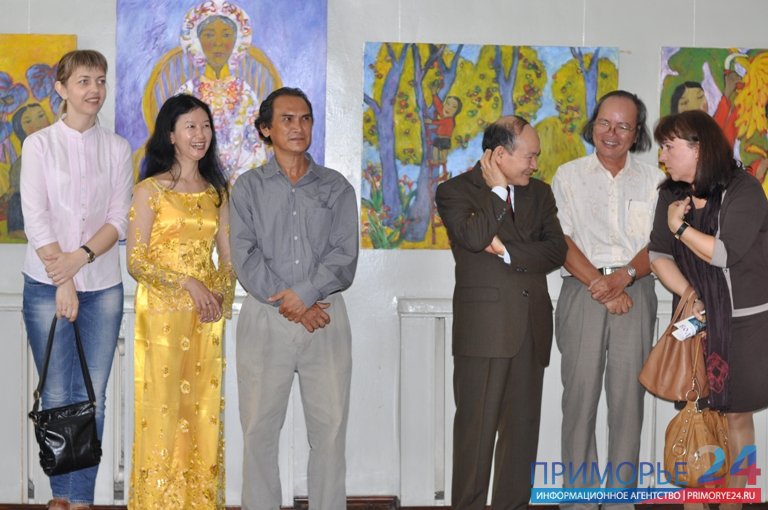 8-04-2013, 15:40, eng news
Over the weekend in the Maritime region fell to two ten-day rainfall. Tomorrow, weather forecasters promise, abundant snow and rain could happen again. (PHOTOS)......

4-07-2013, 19:46, eng news
The customs office in Vladivostok detained a large batch of counterfeit goods. The cargo arrived at the address maritime companies from China. A large consignment of counterfeit goods detained in...
29-03-2013, 08:11, eng news
March 28 in Vladivostok Gospozhnadzora experts and FEMA conducted a joint raid by the private sector and on the First Dormitory town. Fireproof raids in Vladivostok These houses - a special control....

22-03-2013, 13:00, eng news
New and new commentators commented on the statement of Prime Minister offshore zone in the Far East......

4-04-2013, 05:30, eng news
Russian Interior Ministry reports that the former director of the Ministry of Regional Development in the Far East, a suspect in the theft of the money allocated for the preparation of the APEC...
13-06-2013, 21:30, eng news
In connection with the "DGC" works concerning the area of the heating Pushkin Street from June 192013 will be limited vehicular traffic from the intersection of the street Pushkin and Vsevolod...

22-07-2013, 19:15, eng news
Pervorechenskij district court of Vladivostok issued a guilty verdict against the "miners" colored metal of the cable connection. The debtor failed to Primorye chosen neighbor is established that a...

23-05-2013, 13:20, eng news
Nearly 70 yards of the road will be repaired, these days work has been going on for 12 sites. In addition to 30 yards of new roads and sidewalks will be equipped playgrounds - there will be slides,...
21-06-2013, 22:30, eng news
This action was organized on the instructions of the head of Vladivostok Igor Pushkarev. Citizens will be able to write down their congratulations already today, June 21 from 18 to 20 hours. And from...

14-08-2013, 18:32, eng news
On the security and compliance checking SanPiN institutions committee, consisting of experts Department of Education, Epidemiology, and a legally. In her conclusion - everything ready to Vladivostok...