ЗНАКОМСТВА
КРАСОТА
ЗДОРОВЬЕ
ТУРИЗМ
АВТОНОВОСТИ
НОВОСТИ СПОРТА
Artists Vladivostok and Vietnam secured "Handshake" "may feast"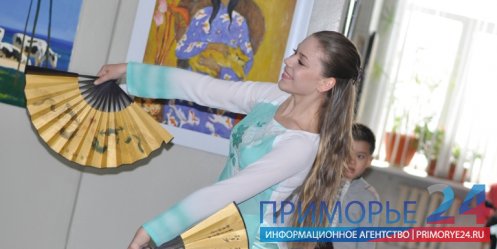 Photo: Natalia Tyutin

The opening of the Russian-Vietnamese painting exhibition held within the walls of the Maritime Union of Artists of Russia on Wednesday, May 8.

Beginning of exhibition activity of coastal artists in the East and in Europe can be considered 90's, when formed an integral creative space, not restricted the scope bloc. In it, each of the artists could travel, to find something new, and it experienced a new turn into art.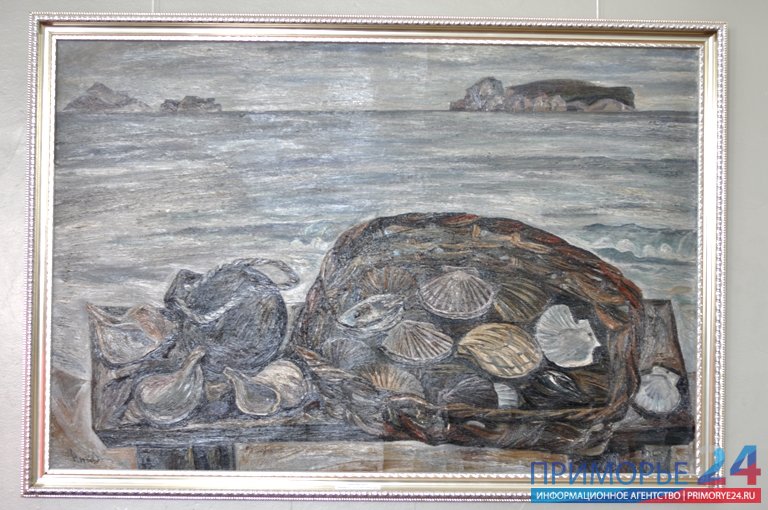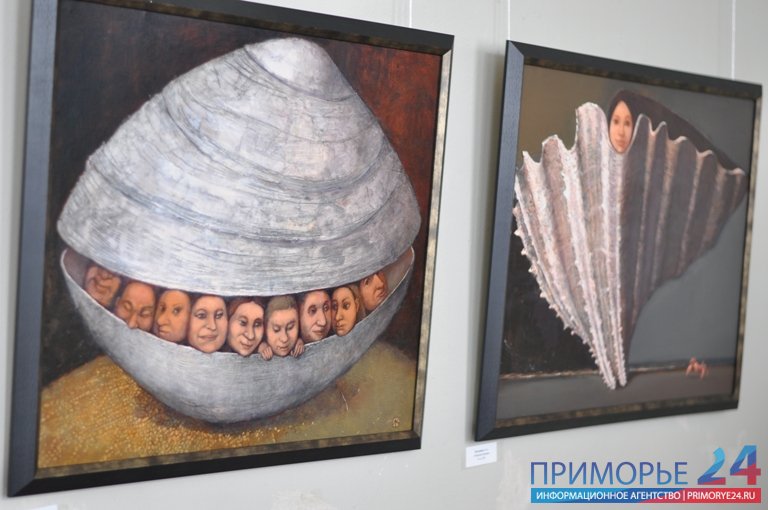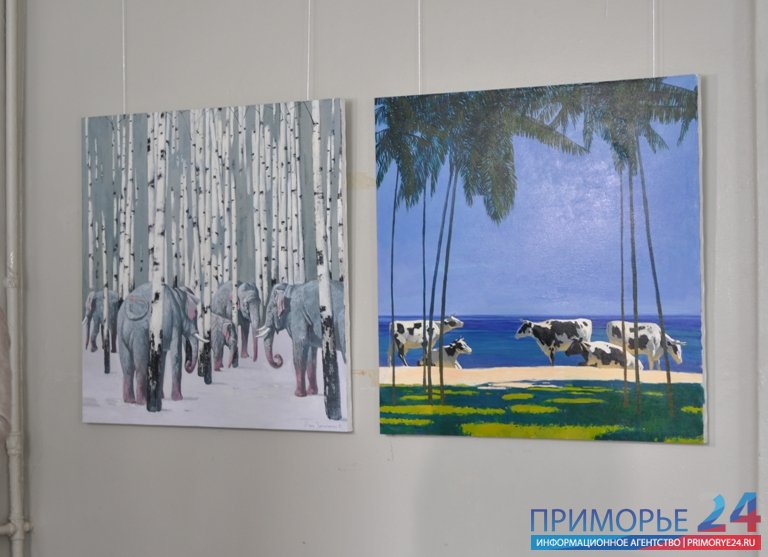 Since then, many years have passed, and today's show was the continuation of a project that started back in 2012 when, in the spring, a group of artists from Vladivostok and Ussuriisk went to Vietnam - a joint exhibition at the Cultural Center of Khan Hoa province. Since that time, took two trips through which saw the light of the first joint exhibition of Russian and Vietnamese artists - "Handshake" and "Handshake. New meeting."
Now, with the return visit, the Vietnamese counterparts on the canvas visited Vladivostok. The current exhibition has received unequivocal title "Mayovka" which means spring trip out of town, or, in the case of the Vietnamese artists, a walk in the "other" country.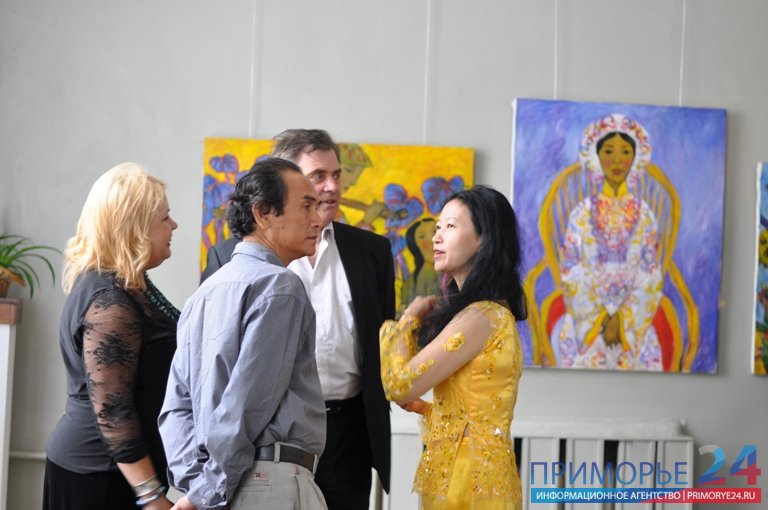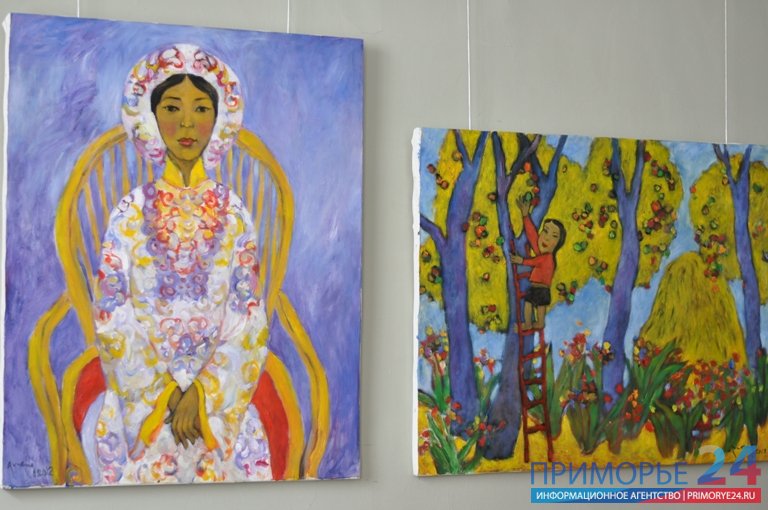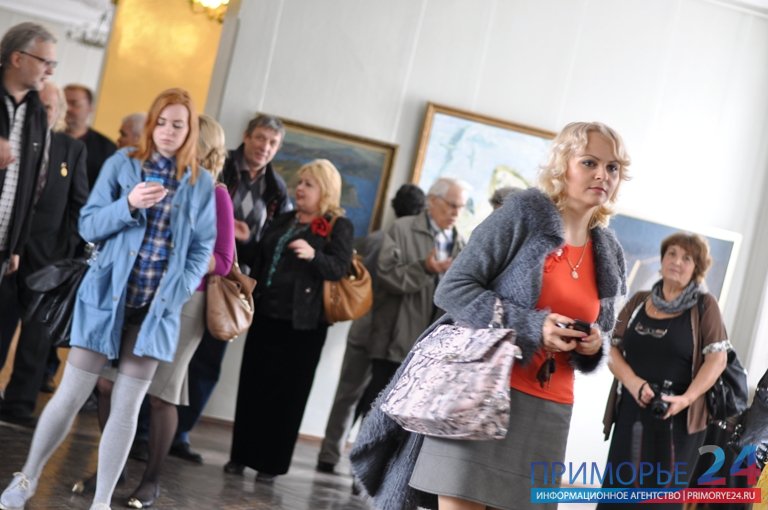 49 paintings by Vietnamese artists and a host of Russian works of 15 artists - a creative synthesis resulted in a fairly seamless, despite the different cultures picture. Among coastal artists Oleg Podskochin, Maria Kholmogorova, Evgeny Makeev, Kozmina Lydia, Olga and Ivan Nikitchiki, Alexander and Eugene Tkachenko Vladimir Listrovoy and others.
Warm thanks uttered by representatives of the Consulate of Vietnam in Vladivostok and curator Olga Zotov:
- Somehow totally spontaneous we've got a project "Handshake". We jointly decided to call it so, as very much like to meet with Vietnamese paintings and show them your own. We discovered a lot of galleries, paintings, good artists, visited a lot of plein air. In the spring of this year and took repeated their trip, after which organized this exhibition here. Great thanks for the help in the organization would like to express the Administration of Vladivostok and Primorsky society friendship with Vietnam.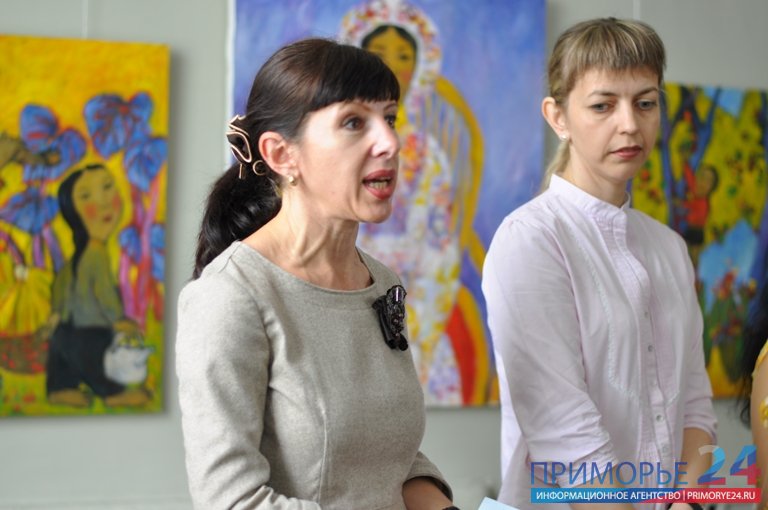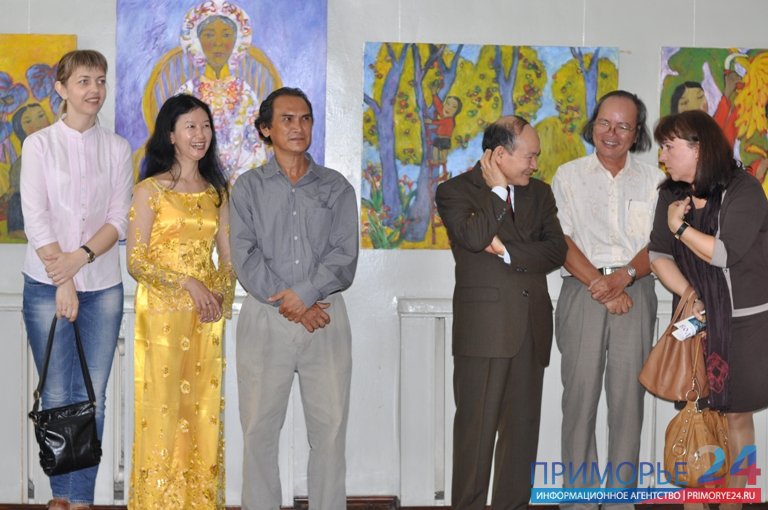 30-03-2013, 07:10, eng news
Thai authorities have promised to work closely with Russia to ensure the safety of Russian tourists on vacation at the resort and to minimize the number of incidents involving the Russian in the...

16-09-2013, 17:40, eng news
Open Championship of Primorsky Krai in rowing, canoeing and boating "Dragon" will be held in the seaside village Lozovy from 19 to 22 September. According to the department of physical culture and...

21-08-2013, 18:31, eng news
All evacuees in Khabarovsk deliver comfort gorodokVseh evacuated in Khabarovsk Krai deliver comfort gorodokvskogo Vyacheslav Shport currently inspects residential areas that fall under the flooding...

6-04-2013, 16:30, eng news
In the center of Guangdong place in the cemetery will cost $ 1200 per square meter. But in Shanghai, Shaoxing and Wenzhou government will pay you 320800 or 1290 dollars for scattering ashes of the...

15-04-2013, 20:00, eng news
The initiator of the action "Immortal Regiment" in Vladivostok became one of youth NGOs......

19-03-2013, 05:07, eng news
Popular rock band, has been for many years the top storming the charts "Nashe Radio", will arrive in Beijing with new programs, and fans have a chance to go to both concerts at the best price......

13-04-2013, 11:00, eng news
The previous record-length pearl necklace is 187 meters. It was made in Uwajima......

3-07-2013, 16:01, eng news
Суровое двойное, но, все-таки, бытовое убийство раскрыто в Уссурийске. Как рассказала корреспонденту РИА «VladNews» старший помощник руководителя СУ СКР по Приморскому краю Аврора Римская. 2 июля...
18-09-2013, 18:41, eng news
No sooner had the RIA «VladNews» tell that all the conflicts in the Vladivostok State Circus settled as new information - audit, who has come on the orders of Russian State Circus Company, are not...

3-04-2013, 07:20, eng news
Three athletes from Vladivostok brilliant performance at the event in Pyatigorsk......