ЗНАКОМСТВА
КРАСОТА
ЗДОРОВЬЕ
ТУРИЗМ
АВТОНОВОСТИ
НОВОСТИ СПОРТА
The detained in Vladivostok drug dealer trying to swallow a package with "synthetic"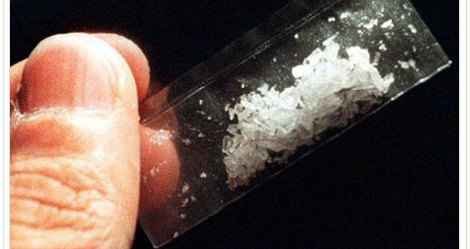 More than 2 kilograms of drugs seized the regional staff of the Office of Drug Control Service of Russia for the festive days of May.
Among the seizures - drugs of cannabis, opium on a large scale, heroin and "synthetic" and acetic anhydride. Seizure and detention were held in almost all areas of the province. There was an exception and Vladivostok.
For example, on May 1 in the street. Nerchinsk was detained earlier repeatedly convicted citizen, suspected of selling metilendioksipirovalerona. When conducting a search of his residence on drug enforcement officers found 5.7 grams of the substance, as well as L-metilefedron and heroin. A criminal case. The arrested person is taken into custody.
May 4 in the street. Vilkovo drug control authorities detained a citizen, as a suspect in the sale of "synthetic". During the arrest, she and her companion were trying to lock yourself in the car, and the man tried to swallow the drug, along with a sachet. The place of residence was detained was discovered 6.8 grams. metilendioksipirovalerona. On the attempt to sell drugs on a large scale criminal case.
Total for and during the holidays UFSKN Russia for the Primorye Territory opened more than 60 criminal cases.

12-07-2013, 15:03, eng news
According to preliminary data will take part in the races drivers from Vladivostok, Artem, Ussuriisk and Nakhodka. Start qualifying rounds in 12 hours. Home knockout rounds in 15 hours......

29-03-2013, 02:00, eng news
Bonus program "Thank you from the Savings Bank" was launched in November 2011 to celebrate the 170th anniversary of Sberbank. Her party is open to any holder of a credit card Sberbank......

30-04-2013, 13:11, eng news
C today Artem began planting trees. 77 Lombardy poplar, 20 lindens and maples planted 8 in the Corner. Total this season will be planted almost 600 trees, 3000 shrubs and 250 thousand colors. Artem...

24-03-2013, 04:29, eng news
March 23 in Vladivostok, in the sports complex "Youth" held Championships Primorsky Martial Arts Kudo (PHOTO)......

13-04-2013, 15:00, eng news
Cossacks and police together bear patrol service in the streets, holding joint preventive measures, as well as to detect and deter crime in the environmental field......

27-03-2013, 13:00, eng news
Construction of the garden is the program head of Vladivostok Igor Pushkarev to develop a network of preschool institutions......
8-05-2013, 15:20, eng news
The agenda for the next lesson included a question on the spring theme landscaping surrounding territory......

24-03-2013, 03:43, eng news
On Saturday, March 23 in London at the age of 67 years died, Boris Berezovsky. Businessman found his body guard in the bath. According to some reports, Berezovsky had committed suicide. British...

22-05-2013, 11:20, eng news
Со следующего года на Дальнем Востоке планируют начать строительство второй ветки Байкало-Амурской магистрали, а в этом году должна завершиться подготовка документов и проектов строительства БАМа-2......

19-09-2013, 23:05, eng news
According to the General Director of "Center City Realtor" Sergei Kosikova, the housing problem can not be solved in Vladivostok, even if you build 100 thousand square meters each year. On the...