ЗНАКОМСТВА
КРАСОТА
ЗДОРОВЬЕ
ТУРИЗМ
АВТОНОВОСТИ
НОВОСТИ СПОРТА
The detained in Vladivostok drug dealer trying to swallow a package with "synthetic"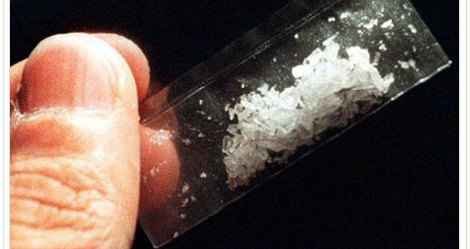 More than 2 kilograms of drugs seized the regional staff of the Office of Drug Control Service of Russia for the festive days of May.
Among the seizures - drugs of cannabis, opium on a large scale, heroin and "synthetic" and acetic anhydride. Seizure and detention were held in almost all areas of the province. There was an exception and Vladivostok.
For example, on May 1 in the street. Nerchinsk was detained earlier repeatedly convicted citizen, suspected of selling metilendioksipirovalerona. When conducting a search of his residence on drug enforcement officers found 5.7 grams of the substance, as well as L-metilefedron and heroin. A criminal case. The arrested person is taken into custody.
May 4 in the street. Vilkovo drug control authorities detained a citizen, as a suspect in the sale of "synthetic". During the arrest, she and her companion were trying to lock yourself in the car, and the man tried to swallow the drug, along with a sachet. The place of residence was detained was discovered 6.8 grams. metilendioksipirovalerona. On the attempt to sell drugs on a large scale criminal case.
Total for and during the holidays UFSKN Russia for the Primorye Territory opened more than 60 criminal cases.
10-06-2013, 16:31, eng news
In the district of Primorye Terneisky prosecutors checked as isponyaetsya Labour Code. In Primorye revealed violations of labor laws on their bellies section "Maritime Forestry Association" found...
4-06-2013, 15:30, eng news
Competition among prisoners and the contest of clothes will be in the IR-10......

11-03-2013, 12:40, eng news
About 2.2 thousand dead pigs were found in the main artery of Shanghai - Huangpu River, reports Reuters......

29-04-2013, 13:00, eng news
As of March 1 the province government sotspomosch get 8355 veterans of combat operations......

22-04-2013, 17:10, eng news
Repair adjacent territories held in Vladivostok on behalf of the mayor Igor Pushkarev. (PHOTOS)......

3-04-2013, 11:10, eng news
Rosselkhoznadzor specialists, laboratory tests conducted, found in frozen fish, milk powder, egg powder and pork lot of dangerous bacteria. Dangerous bacteria in products found in Primorye in the...
26-04-2013, 19:50, eng news
Long-term cooperation in the field of science, logistics, economics, education, environment, and will be discussed at the 3rd Far Eastern Russian-Korean Forum......

1-08-2013, 14:00, eng news
At 19 o'clock on the stadium "Dinamo" yellow-blue will meet with "Neftekhimik" from Nizhnekamsk. After 5 games held in the asset of our team 6 points, and it takes the 11th place in the standings....

23-04-2013, 20:10, eng news
Recently, there is increased activity of pranksters who report bomb threats. Often these people are calling the police, after taking on the chest, but there are also mentally unbalanced "bombers"......

22-03-2013, 05:14, eng news
Primorye included among the pilot areas, where in July 2013 to introduce a social norm consumption. This is stated by the Government, "a package of measures aimed at the transition to the...