ЗНАКОМСТВА
КРАСОТА
ЗДОРОВЬЕ
ТУРИЗМ
АВТОНОВОСТИ
НОВОСТИ СПОРТА
The batteries in the homes of Vladivostok cool May 7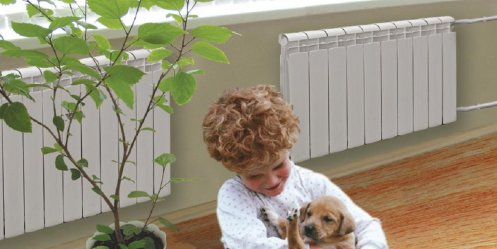 The heating season 2012-2013 was came to an end. Supply of heat to homes in Vladivostok and community facilities will end tomorrow, May 7.
Date is defined in connection with the establishment of the necessary daily average of plus temperatures. In accordance with the decision of the Government of the Russian Federation, the heating season is recommended to complete, when the average daily temperature for five days in a row up to 8 degrees Celsius.
As experts control the fuel and energy complex of the city administration, the heating season 2012-2013 he attended as usual. All boilers city, including the islands, fuel was supplied without a glitch. Educational, cultural and health care were provided with heat in full. For multi-family residential buildings with central heating system and the heat was applied without interruption. Emerging accident quickly eliminated.
Preparations are already underway for the passage of the next heating season 2013-2014 is now being agreed, the scheduling of hydro-pneumatic flushing and pressure testing of heating systems of apartment buildings, and equipment replacement.
11-03-2013, 08:44, eng news
Development Priorities of the Far East region in terms of environmental safety will be discussed in Minvostokrazvitiya Russia on March 13......

7-03-2013, 04:20, eng news
Police in Primorye are checking on the fact of fatal accidents......

4-03-2013, 09:30, eng news
The program of the regional final is a great show with the participation of the Ukrainian team "Heroes Platforms" amazing freestyle show, fun contests for the audience, the band support......
10-06-2013, 11:45, eng news
Vladivostok garrison military court sentenced a sailor on contract Khurshed Valiev. Employee warship "Admiral Panteleev" extorted 50000 rubles from his colleague. Sailor-extortionist in Primorye go...

28-04-2013, 12:00, eng news
The body of the murdered, who was an employee of Maritime Police, was found last night in the suburbs of Vladivostok......

12-04-2013, 13:00, eng news
"Mail of Russia" attaches great importance to the modernization of the mail service and strives to maintain access to the mail service in rural areas, to the social role of the Russian Post was not...

16-09-2013, 21:11, eng news
At the courthouse in the October district of Primorsky Krai was detained a woman who planned to smuggle into the conference room on the disc circular saw and a chain. The woman wanted to attend the...

2-08-2013, 19:46, eng news
In the seaside town of Dalnegorsk eve of the cyclone was able to restore the interrupted message with the settlement of the bond. Water in Dalnegorsk threatens country sites However, many housing...

10-09-2013, 15:51, eng news
Highly non-trivial way decided to divorce her husband hateful resident Kavalerovsky district - she stated that her husband had raped her 8-year-old daughter. As the correspondent of RIA «VladNews»...
21-04-2013, 08:30, eng news
Items are located at: ul. Russian, 64 str. Svetlanskaya 37......