ЗНАКОМСТВА
КРАСОТА
ЗДОРОВЬЕ
ТУРИЗМ
АВТОНОВОСТИ
НОВОСТИ СПОРТА
Competition "My idea for the city" in Vladivostok comes to the finish line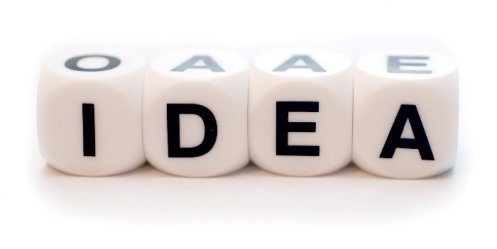 Today, May 6 the advisory council of the city contest "My idea for the city" will choose the most relevant project ideas submitted by contestants.
Recall that only the competition presented 24 ideas. While in the ranking of the best design ideas of young leaders in Vladivostok - "Veloinfrastruktura in the City" (Eugene Mamaev), "School brigades" (Alex Yakovlev), "+ Garden Bonsai Nursery" (Andrey Bessonov), "Interactive Fair young businessmen" (Elena Belova ), "Images of houses adjoining retaining walls" (Anastasia Rockin ') "Comfortable and sturdy bench urn for the city" (Vadim Gerasimenko and Felix Mashkov).
Today, the expert council will identify the most relevant ideas for the city. The winners will receive special grants to facilitate implementation of ideas.

7-08-2013, 17:46, eng news
Vice-premier of the Russian government on social policy and evaluate the development of infrastructure and Palo recommended to spend here international, national and inter-regional youth activities....

8-08-2013, 18:15, eng news
In Vladivostok, a criminal case against 18-year-old boy suspected of crimes against sexual integrity of a minor. The investigation has evidence that from October last year to April this suspect, by...

11-07-2013, 17:49, eng news
From 12 to 17:30 pm in the Sports Harbour waterfront will be performances of creative groups of Primorye and the city of Suifenhe, as well as cooking classes from Chinese chefs. The event takes place...

11-03-2013, 11:22, eng news
FDCS of the end of March will develop a program for the rehabilitation of drug addicts, who will be called upon to solve a problem that has arisen due to the elimination of 90-s......
26-06-2013, 12:02, eng news
The man told his friend to test the double boat out to sea in the Bay area Abrek. Police and rescuers began the search activities. Examined Bay Putyatin, Abrek and Askold. The search produced no...

3-03-2013, 06:27, eng news
As the financial support from the regional budget socially oriented NGOs through a competitive tender, a subsidy......

10-03-2013, 10:09, eng news
In connection with the recent rainfall Vladivostok Traffic police urges drivers of vehicles to be as careful on the roads, observe the speed limit, given the road conditions......

24-07-2013, 14:12, eng news
Skylight perinatal center in Vladivostok will become an architectural landmark. Vladivostok is currently being built Perinatal Center, the building is being built on the existing foundation of the...
18-06-2013, 18:31, eng news
April 10 this year, the staff and the FSB CFP own safety, the MOI of Russia for the Primorye Territory detained head of the Center licenses and permits of, suspected of taking bribes. A police...

5-07-2013, 18:46, eng news
Primorsky Territory Governor Vladimir Miklushevsky personally congratulated the first newlyweds whose wedding was held in the new hall of ceremonies on the Ship Quay. New Wedding Hall took the first...