ЗНАКОМСТВА
КРАСОТА
ЗДОРОВЬЕ
ТУРИЗМ
АВТОНОВОСТИ
НОВОСТИ СПОРТА
Sberbank and "Business Environment" held a seminar for thousands of entrepreneurs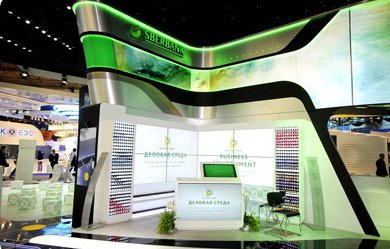 The training seminar Savings Bank and "Business Environment" was attended by more than 1000 entrepreneurs from 34 cities of Russia.
Sberbank together with "Business Environment" held an open training video seminar for entrepreneurs on the topic "Choosing the ideal partner in the business." The seminar, which was broadcast in the Business Development Center Savings Bank, was attended by more than 1000 entrepreneurs from 34 cities of Russia. Sberbank plans to hold similar workshops throughout the network CRH (more than 100 centers across the country) on a regular basis. Additionally, each center being implemented separate weekly tutorials.
In the Far East Broadcast seminar was conducted in Vladivostok, Khabarovsk, Blagoveshchensk and Yuzhno-Sakhalinsk. The event was attended by many businessmen.
"Conducting training seminars online - this is the beginning of a new tradition , - Said vice-president of the Savings Bank Small Business Development Sergey Borisov. - Within its framework Savings Bank offers the best speakers and business coaches on hot topics that will help entrepreneurs develop small business and make it more effective. To educate entrepreneurs, we will use as the offline-site (in-person seminars across the country CRH) and online infrastructure project "Business Environment" (portal dasreda.ru ) " .
Business Development Centers Savings - Savings are specialized offices for small and micro businesses with infrastructure, "Entrepreneurs Club of interests" (search for business partners all over the country), free seminars and workshops, counseling and support partners Savings Bank in areas of special partner centers, free meeting place for the organization of meetings of businessmen with their counterparts, discussion platforms with regional and municipal authorities, etc.

24-07-2013, 22:00, eng news
In Vladivostok diocese runs a series of events to celebrate the 1025th anniversary of the Baptism of Rus. As RIA «VladNews» the press service of the Vladivostok diocese, the diocesan program of...
4-06-2013, 15:30, eng news
A patient with drug treatment for the disease indicated reward was to be "clean and healthy"......

20-07-2013, 11:48, eng news
As a result of listening to the jury selected three artists: Soloists Seaside Opera and Ballet Makarchuk Tatiana and Alexei Kostiuk, as well as singer Christina Shkil from Khabarovsk. All finalists...
10-05-2013, 13:20, eng news
Zhang Yimou is one of the most famous film directors and producers in China. It became popular, including in the West, thanks to films such as "House of Flying Daggers", "The Way Home", "Hero" and...

15-07-2013, 14:48, eng news
Workers have already installed the metal poles for fencing, now works on the installation of wooden boards. Ahead - painted boards, installation of mesh fencing and other work. According to experts,...

21-09-2013, 10:47, eng news
The region without precipitation. Wind northwest 13 umerennyy.Temperatura air 24 ° C. In Vladivostok, partly cloudy, no precipitation. Wind northwest moderate. Air temperature 18 20 ° C. The water...

29-04-2013, 18:00, eng news
Social network group called Mummy Troll www.ikra.tv cease to exist in its present form......

21-07-2013, 23:45, eng news
Vladivostok over about two days raging powerful cyclone from China. As expected, he brought heavy rainfall and strong winds. Due to incessant rainfall in the reservoir Bogatinskogo started dumping...
25-07-2013, 15:00, eng news
July 25 at 02 hours and 40 minutes to the Center for Crisis Management received a message from the head of the district Terneysky that as a result of the passage of the cyclone and heavy rainfall,...

11-07-2013, 17:48, eng news
On Saturday, July 13 White Bear, Bunny and Leopard will take part in sports and incendiary dance performance, which will begin at 12:00 at the Sports waterfront, next to the fountain, then moved to...