ЗНАКОМСТВА
КРАСОТА
ЗДОРОВЬЕ
ТУРИЗМ
АВТОНОВОСТИ
НОВОСТИ СПОРТА
Sberbank and "Business Environment" held a seminar for thousands of entrepreneurs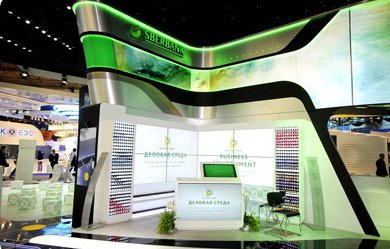 The training seminar Savings Bank and "Business Environment" was attended by more than 1000 entrepreneurs from 34 cities of Russia.
Sberbank together with "Business Environment" held an open training video seminar for entrepreneurs on the topic "Choosing the ideal partner in the business." The seminar, which was broadcast in the Business Development Center Savings Bank, was attended by more than 1000 entrepreneurs from 34 cities of Russia. Sberbank plans to hold similar workshops throughout the network CRH (more than 100 centers across the country) on a regular basis. Additionally, each center being implemented separate weekly tutorials.
In the Far East Broadcast seminar was conducted in Vladivostok, Khabarovsk, Blagoveshchensk and Yuzhno-Sakhalinsk. The event was attended by many businessmen.
"Conducting training seminars online - this is the beginning of a new tradition , - Said vice-president of the Savings Bank Small Business Development Sergey Borisov. - Within its framework Savings Bank offers the best speakers and business coaches on hot topics that will help entrepreneurs develop small business and make it more effective. To educate entrepreneurs, we will use as the offline-site (in-person seminars across the country CRH) and online infrastructure project "Business Environment" (portal dasreda.ru ) " .
Business Development Centers Savings - Savings are specialized offices for small and micro businesses with infrastructure, "Entrepreneurs Club of interests" (search for business partners all over the country), free seminars and workshops, counseling and support partners Savings Bank in areas of special partner centers, free meeting place for the organization of meetings of businessmen with their counterparts, discussion platforms with regional and municipal authorities, etc.
21-06-2013, 17:46, eng news
Prosecutor's inspection in respect of activities of territorial administration of Rosimuschestvo in the Primorsky Krai, revealed numerous violations in the field of privatization. As reported by the...

15-04-2013, 19:00, eng news
A number of important social legislation to be considered people's choices......

29-08-2013, 22:45, eng news
"People's headquarters city of Vladivostok" appealed to the citizens, "elections will be held on September 8 the mayor of Vladivostok. This is a momentous occasion for all of us, that will determine...
14-05-2013, 12:20, eng news
Today in the Maritime State Museum named after VK Arsenyev will be a meeting of the Historical Club "Bohai State and its study in Russia."......

23-04-2013, 16:10, eng news
The original gift was presented regional authorities to all residents of Vladivostok. The bridge across the Golden Horn will be closed, and the free pass - open......
18-06-2013, 09:45, eng news
Teachers and students congratulated the head of Vladivostok Igor Pushkarev. - Dear professors, teachers, students! Looking at you I understand how wise was the decision to establish a Vladivostok...

30-04-2013, 17:00, eng news
Mayor Igor Pushkarev received a delegation of the Japanese Parliament, headed by the Minister Kunio Hatoyama. (PHOTOS)......

20-09-2013, 01:39, eng news
Moscow Center for Continuous Mathematical Education with information support of the Group of RIA Novosti and the Teachers' newspaper "with the assistance of the Ministry of Education and Science of...

27-05-2013, 12:30, eng news
On Sunday, about 10:00 pm the fire department Dalnegorsk was reported that the burning apartment in a five-storey house on the street May Day. Extinguished cigarette - the cause of a fire in...
6-05-2013, 10:20, eng news
Since 1992 this is the twelfth visit to Vladivostok, French sailors and the sixth set at the main base of the Pacific Fleet frigate "Vendemiaire."......