ЗНАКОМСТВА
КРАСОТА
ЗДОРОВЬЕ
ТУРИЗМ
АВТОНОВОСТИ
НОВОСТИ СПОРТА
Ilya Lagutenko won another music award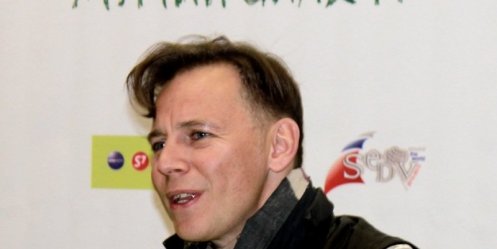 Photo: Anatoly Filatov

The leader of the Mummy Troll took second place in the category "Independent Musicians" in the international competition of amateur performers International Songwriter Competition.




Lagutenko participated in professional competition with the song Swimming with Sharks, about which the Agency has Primore24 reported. . Participants may submit as many songs as they want - in the same category or in multiple categories. The list of categories is very wide and covers almost all areas of modern music, including even exotic.




Depending on the category, presented songs judged on the following criteria: tons. vorchesky, originality, lyrics (in those compositions where they are), the melody of the organization.

Among the judges - the chief executives of the world of show business: Tom Waits, Robert Smith, Jeff Beck, Janelle Monae, Basement Jaxx, Simon Le Bon, Anoushka Shankar, Brian Setzer, Suzanne Vega, Sandra Bernhardt, Bruce Hornsby, NAS, Run D.M.C. and many others. In addition to the musicians, the contestants was judged by industry professionals in show business.




The main prize of the contest - 25 thousand dollars in cash.

29-08-2013, 15:18, eng news
[:WordDocument>[:Vie]Normal 0222222 395.[:PunctuationKerning />[:ValidateAgainstSchemas />[:SaveIfXMLInvalid> false.[:IgnoreMixedContent> false.[:AlwaysShowPlaceholderText> ...

25-08-2013, 15:46, eng news
As reported in the regional Ministry of Internal Affairs, the duty of the Police Department received a complaint 59-year-old resident of Dal'negorsk. The pensioner said that 31-year-old daughter was...

18-09-2013, 21:11, eng news
It is established that in May 2011 a former employee of the Interior conducted a crime scene examination in the office building, has withdrawn from a blank sheet of payment orders with the company's...

9-05-2013, 13:20, eng news
The execution of the decision and remedy are controlled by the District Attorney......

10-07-2013, 21:19, eng news
According to the department of labor and social development of the Primorsky Territory, the promotion of self-employment of the unemployed - is testing applicants in developing business plans, the...

4-07-2013, 14:16, eng news
Днем в пятницу небольшие дожди еще пройдут в центральных и на севере восточных районов, местами в Приморье прогремят грозы. Фон как ночных, так и дневных температур существенно не изменится. В...

5-08-2013, 15:31, eng news
In early July 2013 the Kirov District Court issued several court decisions that have put an end to a protracted dispute between the residents of the district and LLC "field workers". We are talking...

15-03-2013, 07:44, eng news
More than a dozen people who have come to use the drug, officers arrested FDCS of Russia for the Primorye Territory in just two hours, lasted until the search......

25-03-2013, 02:26, eng news
The body of 67-year-old Berezovsky was found in his own home. According to the preliminary version, he or committed suicide, or has a heart attack......

17-04-2013, 13:00, eng news
Number of criminal cases related to attempted sale, preparation for sale and illegal possession of drugs, which are planned to combine in one......