ЗНАКОМСТВА
КРАСОТА
ЗДОРОВЬЕ
ТУРИЗМ
АВТОНОВОСТИ
НОВОСТИ СПОРТА
Vladivostok afternoon rains are not waiting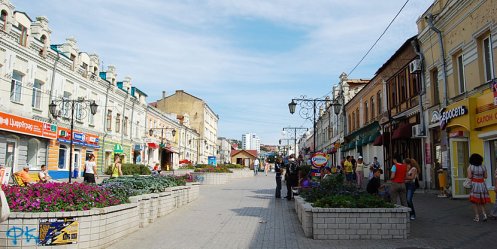 Today, May 6 the weather conditions in the Maritime region determines the field of high blood pressure.
In the region, partly cloudy, light rain in places. Wind north-east, north temperate. The air temperature +5 +20 ° C
In Vladivostok, partly cloudy, rain. Wind northeast, moderate in the second half of the day southeast moderate to strong. Air temperature +9 +11 ° C. Radiation levels 12 mR /hr.
B Ussurijsk cloudy, rain. Wind northeast moderate. Air temperature +17 +19 ° C
In Nakhodka, partly cloudy, rain. Wind northeast moderate. Air temperature +9 +11 ° C.

17-04-2013, 20:00, eng news
In the maneuvers, which became the main activities of coastal combat training of troops over the winter, involved more than 1500 troops. (PHOTOS)......

31-07-2013, 13:47, eng news
has passed the exam. This year, her favorite child graduated from high school. Has passed the exam - well, by the way, deposited by 80-85 points for the exam. And the child went with her mother to...

23-08-2013, 02:30, eng news
Continues to develop relations between Vladivostok and the Japanese city of Tottori, identified by agreement of friendship and cooperation, signed in August 2010 now come to the direct flights...

30-07-2013, 19:00, eng news
The further away from the edge of the capital - the more housing problems in the periphery. Another example of how the executive branch works only after the crackdown by the prosecution, was the...
7-03-2013, 02:40, eng news
On Thursday, March 7 at 04:30 am, on the 496-kilometer highway M-60 in the Saviour's an accident, which killed seven people. Currently, the police find out the reasons for which the accident...

16-04-2013, 13:10, eng news
Request for the establishment of Primorye two port special economic zones will be submitted to the Economic Development Ministry. "Bonded" band will appear in the Primorye This was discussed at a...
14-05-2013, 00:30, eng news
In the Monday, May 13 at 15:29 in the remote Fire Department received a report of a fire in an apartment high-rise apartment building on Kirov Street in Vladivostok. After 7 minutes of the fire came...

13-08-2013, 11:46, eng news
After 15 minutes of the fire came first fire department. At 15 hours 18 minutes the fire was localized in 16 hours 41 minutes completely eliminated. According to preliminary data, the fire area is...
21-06-2013, 13:02, eng news
They will help representatives of private security companies, and voluntary groups parental control. This year, almost seven thousand graduates of schools and high schools of Primorye will celebrate...

11-04-2013, 09:50, eng news
Although the capital of Primorye air warms up to seven degrees, forecasters expect the afternoon in the city - as in the environment - possible precipitation......