ЗНАКОМСТВА
КРАСОТА
ЗДОРОВЬЕ
ТУРИЗМ
АВТОНОВОСТИ
НОВОСТИ СПОРТА
Overturned jeep was removed from the railway tracks in Vladivostok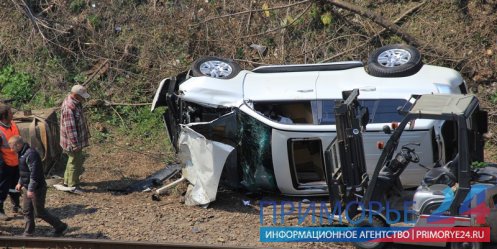 Photo: Alexander Vasilyev

On Saturday night, the driver of Toyota Land Cruiser Prado lost control and the car went off the bridge at the Kazan railroad trading port. Witnesses of the accident were DPS patrol that have previously tried to stop the jeep. They gave first aid and called "fast".

SUV jumped the curb and struck the guard railing. When police arrived, the car was already near the railroad tracks. Going down, they helped a man get out of the car, but for being inside a girl had to call an ambulance. Now both victims were hospitalized.

The car has long been at the accident scene, and his "evacuation" took up to 16 hours. As one of the locals on the site of the accident occur with frightening regularity: "There is a long straight, many of her dispersed and do not fit into the rotation. The worst thing was when there crane overturned because it then pulled out a long time " - Said an eyewitness.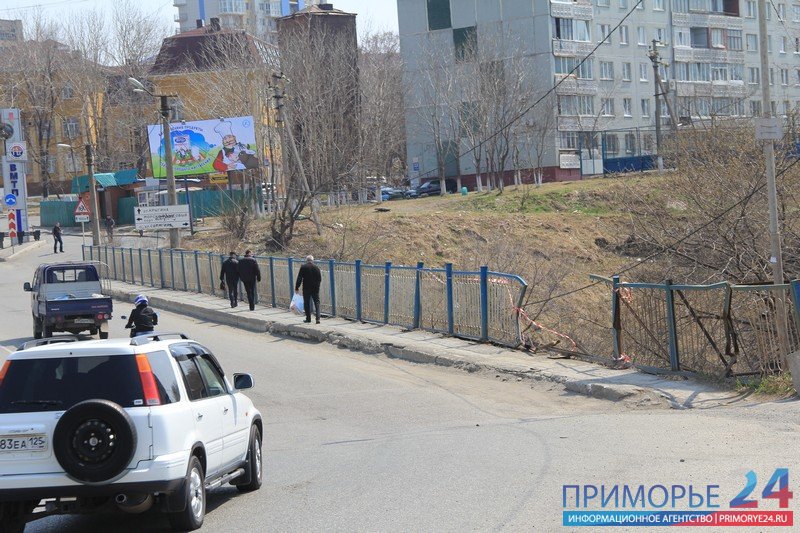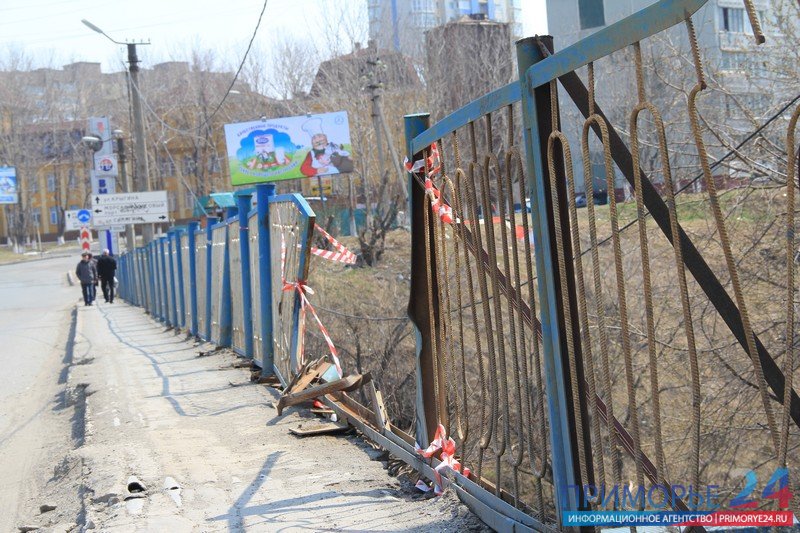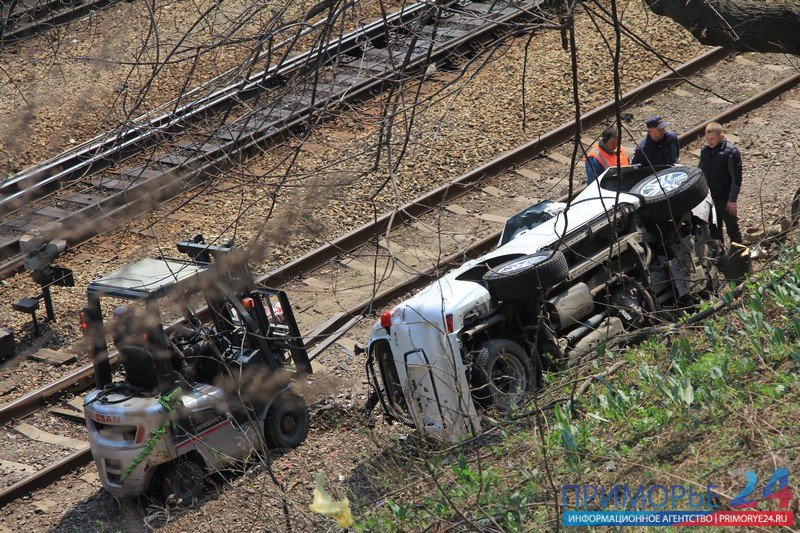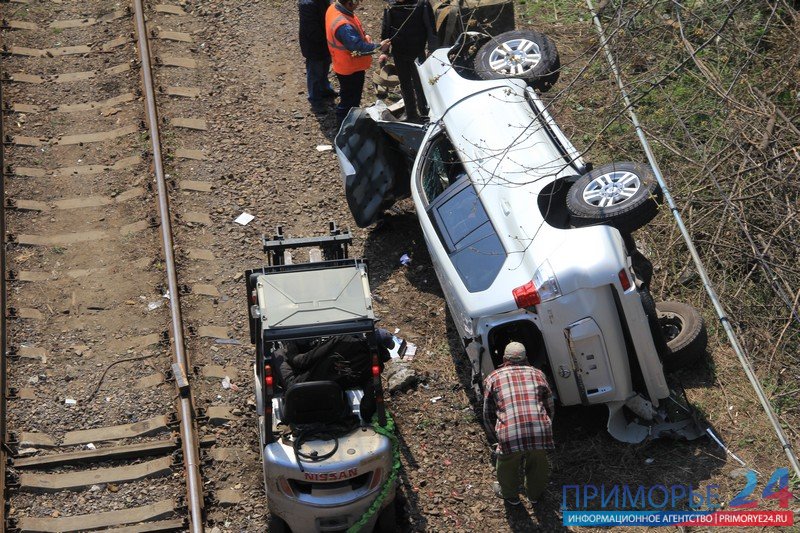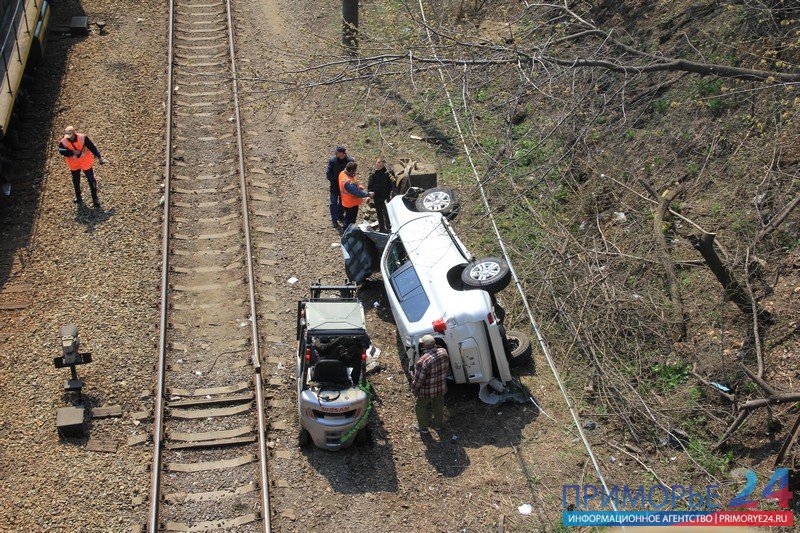 5-06-2013, 20:15, eng news
Yesterday in the main building of the Museum. The Primorye territory held a creative meeting with an artist граффитчиком from the USA Gabriel Range, which came to Vladivostok to bring in urban street...

12-09-2013, 19:41, eng news
In the near future Russian Prosecutor General Yuri Chaika to visit areas affected by flooding in the Far East. During the visit there will be inter-ministerial meeting, which will discuss the...

5-08-2013, 15:32, eng news
From 14 to 18 August Palo campus on the island of Russian will be open to all comers. There will be a festival, "Summer on the Russian 2013". The festival will take place on the island of World...

21-07-2013, 23:46, eng news
On Saturday, July 20 about 23 hours in the Center for Crisis Management in the Primorsky Territory Administration received a complaint from Lazo district for assistance in crossing with the rest of...

25-04-2013, 14:10, eng news
If Friday in Primorye still remain small rains, then Saturday is going to be clear and the air warms up to 16 degrees......

28-03-2013, 05:00, eng news
Gymnasts won a money prize will be awarded prizes and certificates......

27-04-2013, 00:50, eng news
Information service of Radio "Lemma" - News in the full range!......

6-03-2013, 03:10, eng news
Driver training in Russia: the learning process - itself, the legislation - in itself......

30-04-2013, 17:00, eng news
Mayor Igor Pushkarev received a delegation of the Japanese Parliament, headed by the Minister Kunio Hatoyama. (PHOTOS)......
23-06-2013, 17:15, eng news
Today, June 23 the Day of Russian youth in the Sports promenade Vladivostok started competitions in mixed teams of youth public organizations, authorities, business and mass media of the city in...