ЗНАКОМСТВА
КРАСОТА
ЗДОРОВЬЕ
ТУРИЗМ
АВТОНОВОСТИ
НОВОСТИ СПОРТА
Detained motorcyclist who brought down in the center of Vladivostok police and escaped from the scene of an accident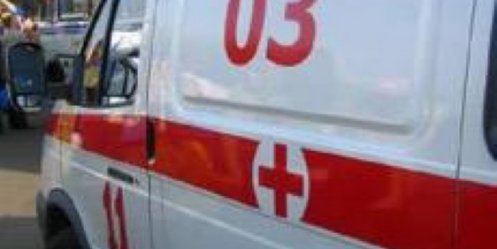 Police arrested a motorcyclist who knocked morning traffic police officer, who was among one of the extra duties to ensure order in the Intercession of the park.
According to the traffic police agency Primore24 to Vladivostok, the injured employee is hospitalized in an accident, it is necessary help. Eyewitnesses said that visited the scene by ambulance. A police officer keeps order traffic in the upcoming Easter procession, the route that starts from the Pokrovsky Cathedral and runs along the Ocean Avenue to the center.
The arrested motorcyclist was a resident of Nakhodka, now arrested and taken to the police station, where all the circumstances of the incident being investigated.
20-06-2013, 18:02, eng news
As practice shows, to weapons (legally, in a sense), in Vladivostok can get any man, even a mentally ill. And not easy to get there, and get it in the legitimate use. A fresh example: in the city of...
28-06-2013, 16:45, eng news
The man told the officer on duty, that for those few hours, yet he was not at home, apartment, located on the second floor, slipped into the unknown and stole appliances. The victim assessed the...

10-07-2013, 21:17, eng news
In Primorye, continues to operate a program of modernization of pre-school education. 1 billion rubles for these purposes will be allocated from the regional budget, and the region will receive 804...

23-05-2013, 11:31, eng news
May 22 Primorsky Governor Vladimir Miklushevsky announced that the Primorye will not participate in a pilot project for the introduction of the Russian social norms. For utilities. Social norm in...

24-07-2013, 22:02, eng news
Thus, at the moment he became the eleventh potential candidate. Eleven - it's the number of candidates have already applied for registration in the electoral commission, the newspaper "Vladivostok"....

27-04-2013, 13:50, eng news
Operating at Protection deputies cleared the park area from last year's leaves, dug up and prepared for planting flowers beds, painted curbs and benches......

11-07-2013, 17:48, eng news
On Saturday, July 13 White Bear, Bunny and Leopard will take part in sports and incendiary dance performance, which will begin at 12:00 at the Sports waterfront, next to the fountain, then moved to...
27-06-2013, 16:32, eng news
Under his leadership, the Symphony orchestra of Lorraine fulfill cello Concerto D. Shostakovich's Third Symphony S. Prokofiev and Overture P. Tchaikovsky «1812». - For me this is not the first...
16-05-2013, 18:31, eng news
In Nakhodka Customs in respect of local prosecuted under the Criminal Code, "Smuggling drugs on a large scale." Customs officers detained Finds Drugs in March this year, during the inspection of a...

4-09-2013, 23:33, eng news
Center for Contemporary Art "Dawn" with the support of the Museum (Moscow) will present the exhibition "Reconstruction of noise." The opening will take place tomorrow, September 6 at 15:00. This...