ЗНАКОМСТВА
КРАСОТА
ЗДОРОВЬЕ
ТУРИЗМ
АВТОНОВОСТИ
НОВОСТИ СПОРТА
Detained motorcyclist who brought down in the center of Vladivostok police and escaped from the scene of an accident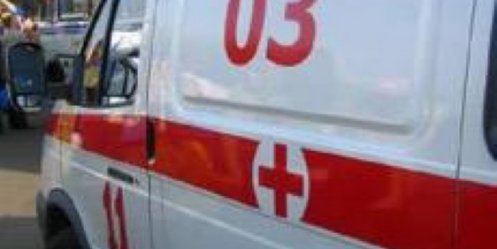 Police arrested a motorcyclist who knocked morning traffic police officer, who was among one of the extra duties to ensure order in the Intercession of the park.
According to the traffic police agency Primore24 to Vladivostok, the injured employee is hospitalized in an accident, it is necessary help. Eyewitnesses said that visited the scene by ambulance. A police officer keeps order traffic in the upcoming Easter procession, the route that starts from the Pokrovsky Cathedral and runs along the Ocean Avenue to the center.
The arrested motorcyclist was a resident of Nakhodka, now arrested and taken to the police station, where all the circumstances of the incident being investigated.

30-07-2013, 13:18, eng news
August 2 Vladivostok on a thrilling spectacle of the sea. The traditional regatta "Admiral's Cup GI Nevel, "which conducts Maritime University for the past 32 years, will start in the center of the...

11-04-2013, 12:50, eng news
April 12 at 11 am rally will be held in Upland Park (near 3rd Working), and April 19 - in the park Landmine town......

14-03-2013, 03:20, eng news
Next year, about 20 kilometers from the airport to begin construction of the first casino, included in the entertainment gaming zone "Primorye". Next year will begin construction of a gambling zone...

12-07-2013, 20:47, eng news
Today in Vladivostok held a master class in Chinese cooking festival of culture and cuisine of the north-eastern Asia. The event, organized by the department of international cooperation and tourism...

28-03-2013, 13:11, eng news
Ships of the Pacific Fleet, under the command of Rear Admiral Vadim Kulit continue to fulfill the tasks of combat duty in the Pacific. The press service of the Pacific Fleet TSB. In the South China...
8-08-2013, 13:32, eng news
[img=left]http://.ru/thumb.php?file=/uploads/Evgeniya/76200385_fonarik.jpg&x_width=240[/img]The organizers are the administration and working capital of Primorye Vladivostok consular institutions of...

20-05-2013, 17:31, eng news
Investigators in the Primorsky Territory opened a criminal case against the bailiff on Artemovsk urban district Svetlana Osipova. The police inspector in Primorye will go on trial A woman accused of...

22-04-2013, 11:20, eng news
Investigators Transport Management TFR are continuing to investigate a criminal investigation into the use of slave labor sailors on the ship «SS Veles». Boaters are suspected of using slave labor,...

7-03-2013, 04:57, eng news
8 and 9 March in Vladivostok will open chess tournament for students, dedicated to the 85th anniversary of the national teacher of the USSR Nikolai Dubinin......

24-05-2013, 17:30, eng news
June 1 Children's Day kicks off youth project "East Wind". Artemovskie guys on the car will travel along the route Vladivostok-Moscow-Vladivostok. They spend most of information - the advocacy work...