ЗНАКОМСТВА
КРАСОТА
ЗДОРОВЬЕ
ТУРИЗМ
АВТОНОВОСТИ
НОВОСТИ СПОРТА
Detained motorcyclist who brought down in the center of Vladivostok police and escaped from the scene of an accident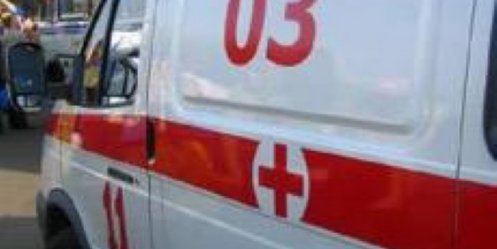 Police arrested a motorcyclist who knocked morning traffic police officer, who was among one of the extra duties to ensure order in the Intercession of the park.
According to the traffic police agency Primore24 to Vladivostok, the injured employee is hospitalized in an accident, it is necessary help. Eyewitnesses said that visited the scene by ambulance. A police officer keeps order traffic in the upcoming Easter procession, the route that starts from the Pokrovsky Cathedral and runs along the Ocean Avenue to the center.
The arrested motorcyclist was a resident of Nakhodka, now arrested and taken to the police station, where all the circumstances of the incident being investigated.

19-04-2013, 15:00, eng news
Qualify for a payment are families in which, starting from January 12013 was born the third or subsequent child......

8-08-2013, 18:16, eng news
Transport police in Primorye have collected the required amount of evidence for the court's verdict of guilty against the chief state inspector working at the customs post Lesozavodskaya Ussuri...

26-05-2013, 11:20, eng news
The region places a little rain in the afternoon. On the coast, fog in places. Wind southwest moderate. Day temperature +12 +31 ° C......

16-08-2013, 17:48, eng news
About another case of the mysterious death of a young girl tells seaside Investigation Committee. August 152013 in a water-filled basement of a house in an alley in the village of Bonevorovskom...

5-09-2013, 18:00, eng news
Police looking for driver of Primorsky Krai, who shot down a pedestrian, fled the accident scene - said the press service VestiRegion.ru UGIBDD Russia for the Primorye Territory. The debtor failed to...

24-04-2013, 10:10, eng news
After confirming the absence of visitors, a man struck with an iron rod on the head seller. The woman did not lose consciousness and was able to call for help......

3-08-2013, 20:01, eng news
The number of criminal cases that are subject to search for persons subject to criminal liability, from 2007 to the present, has decreased by almost a factor of 2. This is the conclusion to the Main...
15-05-2013, 11:20, eng news
Repair work was carried out in the autumn of 2012 - the foundation was strengthened structures. Mausoleum opens today......

21-03-2013, 07:28, eng news
More than two thousand people in Primorye send an application to participate in the "Great meeting with Vladimir Miklushevsky."......
20-06-2013, 18:01, eng news
Let's remind, on June 18 residents of neighboring Khabarovsk, came to the concert of Garik and company, without any reasons received from gate turn. The organizers of the causes are not known, people...