ЗНАКОМСТВА
КРАСОТА
ЗДОРОВЬЕ
ТУРИЗМ
АВТОНОВОСТИ
НОВОСТИ СПОРТА
On Sunday in Vladivostok possible light rain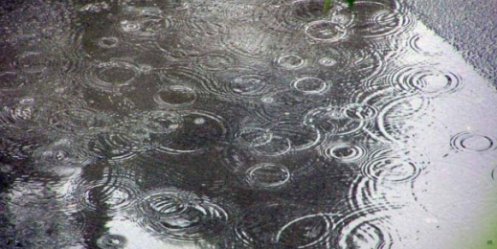 Today, May 5 the weather conditions in the Maritime region defined fronts. In the region, partly cloudy, light rain in places. Wind southwest, moderate. Temperatures of -1 +10 ° C, daytime +10 +23 ° C.
In Vladivostok, partly cloudy, rain at night, light rain in the evening. Wind south-west, south temperate. Temperatures of +7 +9 ° C, daytime +14 +16 ° C. Radiation levels 9 mR /hr.
B Ussurijsk cloudy, rain at night, light rain in the afternoon. Wind southwest umerennyy.Temperatura night air +3 +5 ° C, daytime +20 +22 ° C.
In Nakhodka, partly cloudy, rain at night, light rain in the evening. Moderate southerly wind. Temperatures of +6 +8 ° C, daytime +15 +27 ° C.
26-02-2013, 08:30, eng news
He is accused of attempted rape and murder of a juvenile to conceal another crime......

27-04-2013, 13:50, eng news
St. Petersburg musician, who turned out for the first time in Vladivostok, a recital, spoke about his work outside the group, communicating with fans and two hometowns - Kirov and St. Petersburg....

27-08-2013, 18:32, eng news
"Kinotur" - a traditional design International Film Festival of Asian Pacific Countries "Pacific Meridian" in which well-known actors and theater on a journey around the Primorsky Territory, the...

7-05-2013, 13:40, eng news
Reduce the energy losses solely due to the introduction of social standards in the Maritime region is unlikely to succeed, I'm sure Sergei Gardening......

26-04-2013, 10:30, eng news
Previously, North Korea demanded that the world has recognized her as a "country with nuclear weapons," and rejected the U.S. demand to abandon its nuclear program......

13-04-2013, 14:00, eng news
Vladivostok court accepted the arguments of the investigation, the officer, being at liberty, may escape, put pressure on witnesses and otherwise obstruct the investigation......

30-04-2013, 17:00, eng news
MFC - is an autonomous institution, authorized the organization of public and municipal services, including in electronic form, on the principle of "one window"......
12-07-2013, 20:16, eng news
In the socio - rehab "Swallow" a meeting of the Board of Directors of social services for families and children of Primorsky Krai. This was reported in the Department of Labor and Social Development...

7-05-2013, 15:20, eng news
The main purpose of this visit will contribute to the further strengthening of friendship and naval cooperation between the fleets, as well as the participation of American sailors in the events...

23-08-2013, 14:31, eng news
At Thursday, August 22 in Balakovo in the Individual Championship Finals Russian speedway racing on dirt track Gregory Laguta the second time in his career won the title of champion. Renat Gafurov...