ЗНАКОМСТВА
КРАСОТА
ЗДОРОВЬЕ
ТУРИЗМ
АВТОНОВОСТИ
НОВОСТИ СПОРТА
On Sunday in Vladivostok possible light rain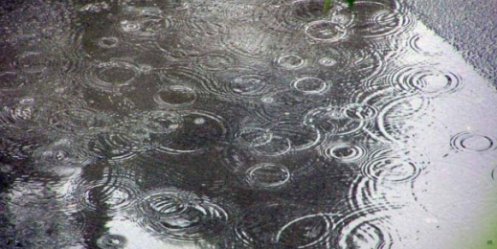 Today, May 5 the weather conditions in the Maritime region defined fronts. In the region, partly cloudy, light rain in places. Wind southwest, moderate. Temperatures of -1 +10 ° C, daytime +10 +23 ° C.
In Vladivostok, partly cloudy, rain at night, light rain in the evening. Wind south-west, south temperate. Temperatures of +7 +9 ° C, daytime +14 +16 ° C. Radiation levels 9 mR /hr.
B Ussurijsk cloudy, rain at night, light rain in the afternoon. Wind southwest umerennyy.Temperatura night air +3 +5 ° C, daytime +20 +22 ° C.
In Nakhodka, partly cloudy, rain at night, light rain in the evening. Moderate southerly wind. Temperatures of +6 +8 ° C, daytime +15 +27 ° C.

11-04-2013, 12:00, eng news
On April 110230 on the control of fire protection, it was reported that in Vladivostok, Svetlanskaya, 83 lit roof on the extension to the cafe. In the center of Vladivostok burning roof cafe...

17-04-2013, 13:00, eng news
Failure to comply with the budget plan for the year 2012 due to the fact that the edge of Moscow and money is not always done on time and in the agreed amount......

5-09-2013, 11:47, eng news
Press Service of the Ministry of Internal Affairs UGIBDD the Primorsky informs: the province's fixed regular fatalities in automobile accidents. In the Nadezhda district was "dark" road accident that...
5-06-2013, 15:46, eng news
In the Park of twin cities, American artist Gabriel Range of finishes work on the painting of the supporting wall. As reported by the correspondent of RIA head of projects of the Studio of monumental...

4-09-2013, 15:47, eng news
According to the program in Vladivostok city administration continue to open new playgrounds and developing are local area. Thus, the next game shells appeared on Lermontov Street, 17 located in the...

10-07-2013, 14:16, eng news
July 9 at the Center for Crisis Management has been informed that in the district of Primorye Anuchinskom missing villager Grodekovo. Beekeeper lost in the Primorye man went to the apiary in the...
20-05-2013, 21:30, eng news
On Saturday, May 25 in the 16 municipalities of Primorsky region will be regional sports and sports festival "Day of the Primorsky football." According to the department of physical culture and...
16-07-2013, 09:47, eng news
The region places a small to moderate rain in the south-west - silnyy.Mestami fog. Moderate southerly wind. Air temperature 18 31 ° C. In Vladivostok, cloudy, rain, heavy at night. Patchy fog....

17-04-2013, 19:10, eng news
The court appointed the defendant sentenced to 6 months of prison labor with the state revenue in the amount of 5% of salary......

26-08-2013, 16:18, eng news
August 30 in Primorsky Public Library will be the anniversary of Gorky, Russian-tenths Japanese musical meetings. Participation in this interesting and unusual event will be Opera Studio Academy of...