ЗНАКОМСТВА
КРАСОТА
ЗДОРОВЬЕ
ТУРИЗМ
АВТОНОВОСТИ
НОВОСТИ СПОРТА
In Vladivostok, planted flowers in the park ADMIRALSKAYA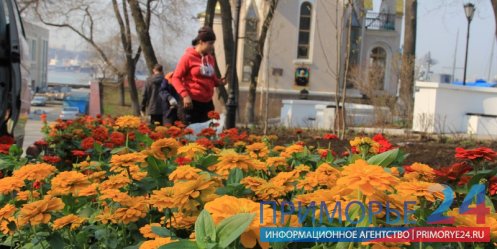 Photo: Alexander Vasilyev

Today, as part of the greening of the city by May 9 employees of the company "Gorzelenstroy" planted flowers in the admiral's Square.

How to tell the gardeners on this site from today will flower viola, tagetesy and zinnias. In addition, the training program for the celebration of Victory Day to be landscaped park Victory Century, Gaydamaksky Square, as well as a memorial of the Red Guards of the submarine S-56. Near the famous submarine flowers will be laid out and the Order of the Russian flag.

Recall that the greening of the city is held annually. For example, last year the city flowerbeds Kiss 120000 tulips yellow, red, pink and purple. Flower beds were planted on the Second River, on the ring tool factory, the First River, Youth, and in the square Sukhanov.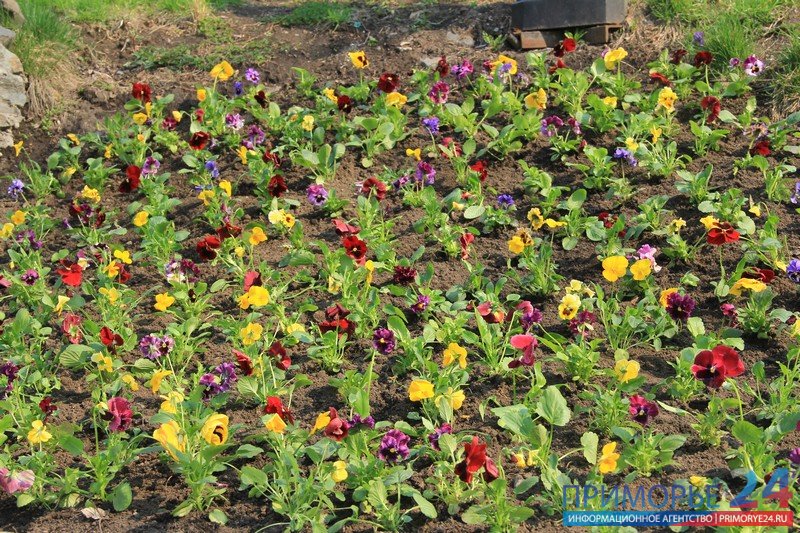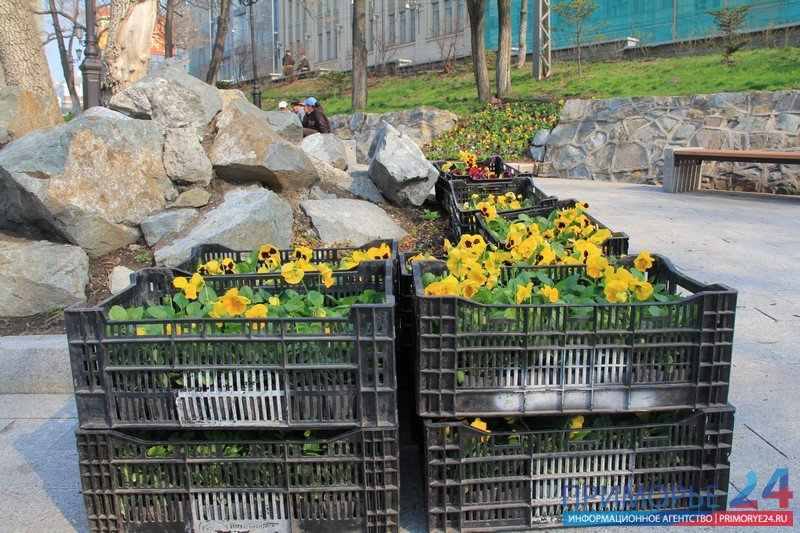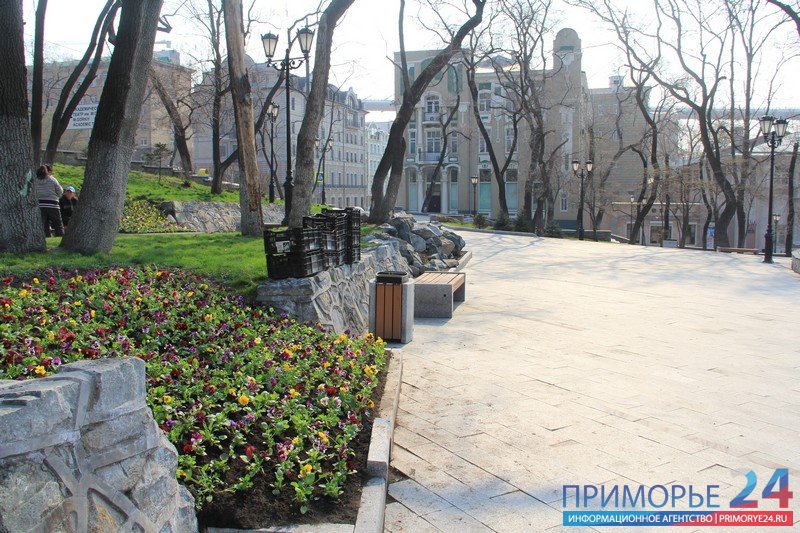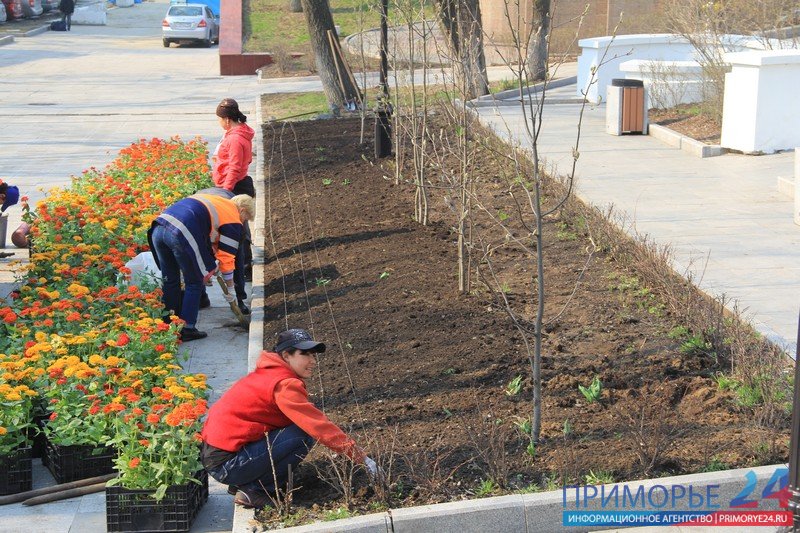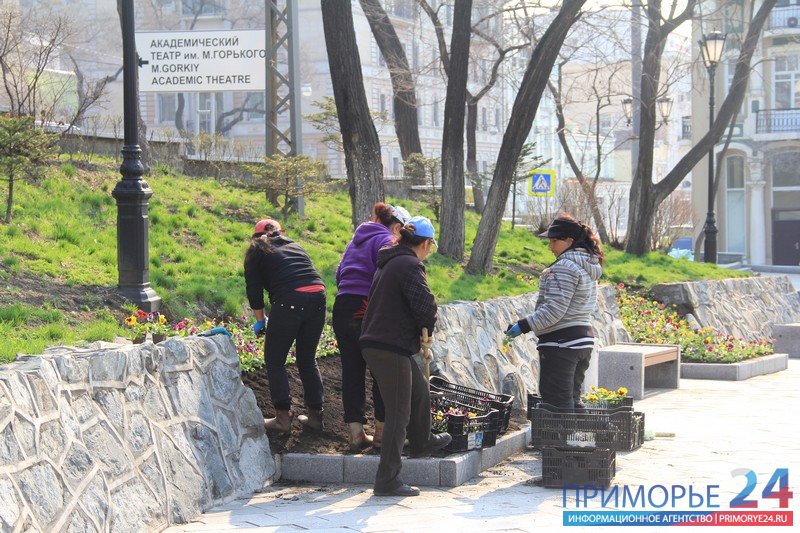 16-07-2013, 16:03, eng news
It was a real gift to the children of neighboring houses, which previously had to play in neighboring yards. Now it is easier to look after the parents of children out of the window or sitting on a...

15-04-2013, 18:00, eng news
Now considering a proposal to create a separate regional mortgage program and increasing the size of land for individual housing construction in rural areas up to 15 acres......

18-09-2013, 13:16, eng news
Department of Labor and Social Development of the Primorsky Territory drafted amendments to the regional law "On employment quotas for disabled persons in the Primorye Territory." The new law will...
29-03-2013, 12:20, eng news
Performances will complement the main star solo performances "Premier Ballet"......
22-05-2013, 09:20, eng news
Khabarovsk - on the eighteenth place. In addition to us, from DFO rating has got only Yakutsk......

8-04-2013, 14:50, eng news
Last week, the Governor of the Primorsky Territory Vladimir Miklushevsky met with the Secretary of the Regional Council of the political party "United Russia" Lyudmila Talabaevoy. The main topic for...

18-04-2013, 19:00, eng news
In connection with work to eliminate leaks in the water line from 23 pm April 18 to 18 hours on April 19 will be turned off cold water. (ADDRESSES) State Unitary Enterprise...

21-09-2013, 11:19, eng news
September 22 "Spartak-Primorye" will replace the Olympic base in China Qinhuangdao Korean Busan. 232426 and 27 September seaside basketball players hold friendly matches with the team of "Sonic...

29-03-2013, 10:00, eng news
Today, March 29 in the winter the Hall of naval officers held a solemn meeting devoted to the celebration of the Day of Culture and Theatre Day. (PHOTOS)......

3-08-2013, 15:01, eng news
On Saturday, August 3 at Shamora held the third stage of the Open Championship League night in Vladivostok to dragsters. Pre-registration to participate in the race showed up 22 athletes....