ЗНАКОМСТВА
КРАСОТА
ЗДОРОВЬЕ
ТУРИЗМ
АВТОНОВОСТИ
НОВОСТИ СПОРТА
Center of Vladivostok remained without electricity - an accident at a substation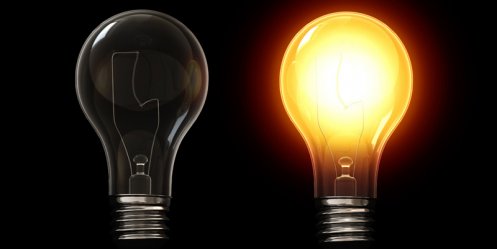 In the central streets of Vladivostok turned off the light.

As reported in the United IA Primore24 duty traffic control service in Vladivostok calls from citizens MBT outages came from the streets and Border Fountain. The accident occurred at the substation "Sidor-2", there is now undergoing renovation. Power supply to be restored within 4 hours.
25-06-2013, 12:16, eng news
The son of my friend, who lives in the town of Ussuriisk, this year is in the first grade. Before school must pass a medical examination. Specialists in the polyclinic is equipped weak: there is one...

20-09-2013, 18:12, eng news
Ussuri customs office filed two criminal cases against Chinese citizens. The reason - the attempt to smuggle a large amount of Russian rubles and foreign currency. Two are for the import of Chinese...

5-09-2013, 11:45, eng news
Yesterday in Vladivostok on the open stage of children's park "Sun" was a festive concert dedicated to the 70th anniversary of the Battle of Kursk. Dance and Dance Ensemble "Alice" by Elena Cousin...
22-05-2013, 17:30, eng news
In the top-50 Russian city of Vladivostok is in 15th place, and Khabarovsk took 18th spot. Beijing ranks 15th in the popularity rating of cities included in the study 164 of the city. In the ranking...

5-04-2013, 17:40, eng news
Today, the regional government held a meeting of the working group on the draft regional law "On the free provision of land for housing in the Primorye Territory." "We need to join the initiative of...

9-08-2013, 17:01, eng news
The Prosecutor's Office and the Migration Service in Ussuriysk raided the Chinese market. The debtor failed to Primorye chosen neighbor test results showed that the Chinese have violated the order of...

26-03-2013, 16:40, eng news
Educational institutions Vladivostok received cash awards from the mayor. Prizes and certificates were raffled among schools, kindergartens and institutions of further education. (PHOTOS)......

29-05-2013, 19:30, eng news
In the Thursday, May 30 from Moscow arrives in the seaside capital procession with the relics of St. Vladimir, the Baptist of Russia. The relics of St. Prince Vladimir see believers Primorye The...

11-04-2013, 12:50, eng news
"Green", it can be almost literally: tax benefits primarily designed for foreigners willing to invest millions of dollars to the region......

10-04-2013, 10:50, eng news
Motorist was gone, not to assist the affected 26-year-old pedestrian, but was soon arrested inspector......