ЗНАКОМСТВА
КРАСОТА
ЗДОРОВЬЕ
ТУРИЗМ
АВТОНОВОСТИ
НОВОСТИ СПОРТА
The government has told in what days the Russians will rest in 2014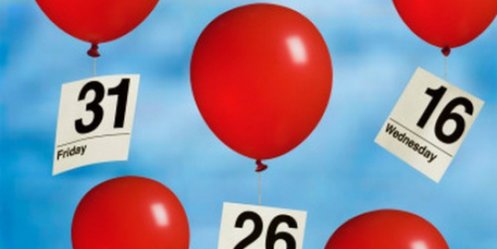 Photo: rnns.ru

In 2014 the May holidays will be less, but there will be a mini-vacation in June. The relevant draft government resolution prepared by the Ministry of Labour and Social Protection of the Russian Federation.

According to the draft resolution by a double off January 4 and 5 is supposed to make the weekend on May 2 and June 132014 according to RBC . Additional output is from February 23 will be moved to November 3.

As a result of the New Year holiday to mark the meeting in 2014 lasted eight days - from 1 to 8 January. In March, the Russians waiting for a three-day period of rest dedicated to the celebration of International Women's Day - from 8 to 10 March.

May Day will last for four days - from 1 to 4 May, to mark the Day of Victory will allocate three days - from 9 to 11 May. This year, the May vacation is also divided into two parts, but both are longer - first five days (from May 1 to 5), and then another four days (from 9 to 12 May).

In June of 2014 is celebrated on June 12 Russia Day falls on a Thursday. And since Friday, June 13 also want to announce the weekends, in the draft resolution proposed additional four-day vacation - from 12 to 15 June.

In November 2014 the Russians are waiting for four-day vacation from 1 to 4 November to mark the Day of National Unity. This year, the rest in November will no longer than three days - from 2 to 4 November.

29-08-2013, 15:18, eng news
[:WordDocument>[:Vie]Normal 0222222 395.[:PunctuationKerning />[:ValidateAgainstSchemas />[:SaveIfXMLInvalid> false.[:IgnoreMixedContent> false.[:AlwaysShowPlaceholderText> ...

25-08-2013, 15:46, eng news
As reported in the regional Ministry of Internal Affairs, the duty of the Police Department received a complaint 59-year-old resident of Dal'negorsk. The pensioner said that 31-year-old daughter was...

18-09-2013, 21:11, eng news
It is established that in May 2011 a former employee of the Interior conducted a crime scene examination in the office building, has withdrawn from a blank sheet of payment orders with the company's...

9-05-2013, 13:20, eng news
The execution of the decision and remedy are controlled by the District Attorney......

10-07-2013, 21:19, eng news
According to the department of labor and social development of the Primorsky Territory, the promotion of self-employment of the unemployed - is testing applicants in developing business plans, the...

4-07-2013, 14:16, eng news
Днем в пятницу небольшие дожди еще пройдут в центральных и на севере восточных районов, местами в Приморье прогремят грозы. Фон как ночных, так и дневных температур существенно не изменится. В...

5-08-2013, 15:31, eng news
In early July 2013 the Kirov District Court issued several court decisions that have put an end to a protracted dispute between the residents of the district and LLC "field workers". We are talking...

15-03-2013, 07:44, eng news
More than a dozen people who have come to use the drug, officers arrested FDCS of Russia for the Primorye Territory in just two hours, lasted until the search......

25-03-2013, 02:26, eng news
The body of 67-year-old Berezovsky was found in his own home. According to the preliminary version, he or committed suicide, or has a heart attack......

17-04-2013, 13:00, eng news
Number of criminal cases related to attempted sale, preparation for sale and illegal possession of drugs, which are planned to combine in one......