ЗНАКОМСТВА
КРАСОТА
ЗДОРОВЬЕ
ТУРИЗМ
АВТОНОВОСТИ
НОВОСТИ СПОРТА
On the cable car turns wasteland into a blooming garden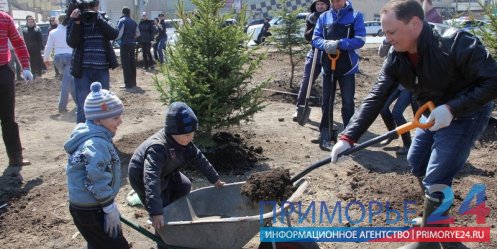 Photo: Alexander Vasiliev

Today Mayor Igor Pushkarev took part in the planting of coniferous trees on the site, located on the ring stop "Cable car". Since this wasteland was not fit for parks, the site has previously been carried out replacement of soil.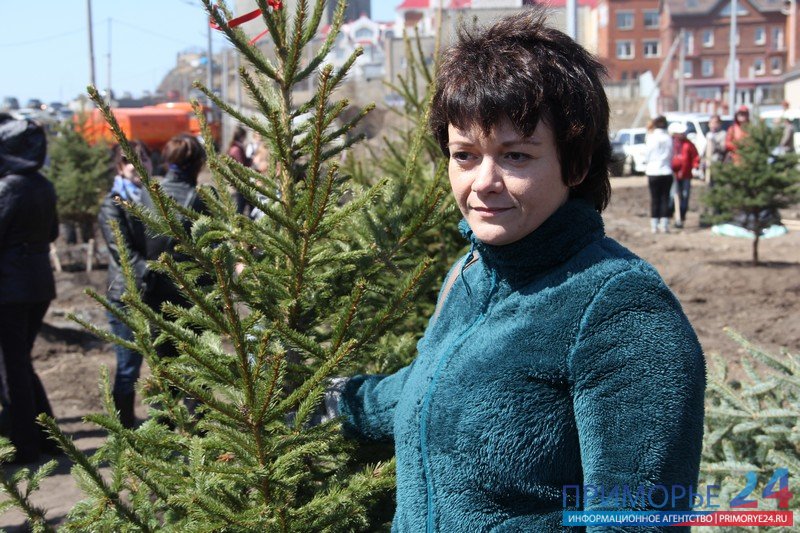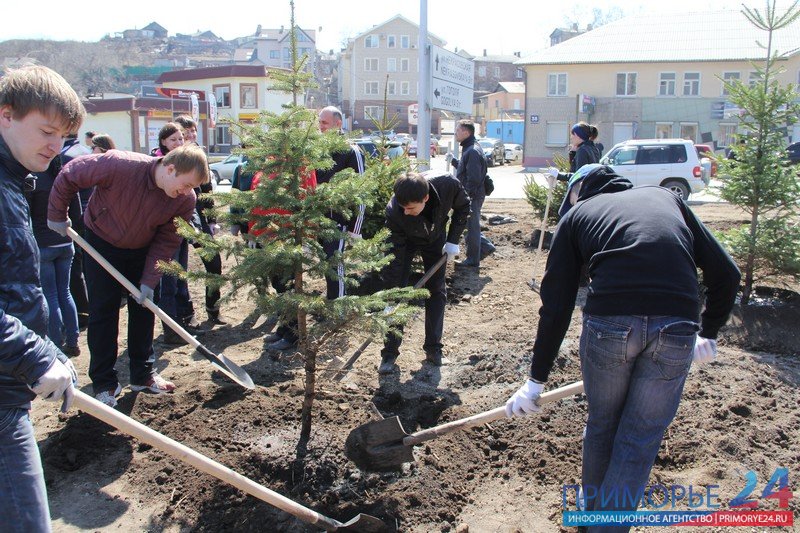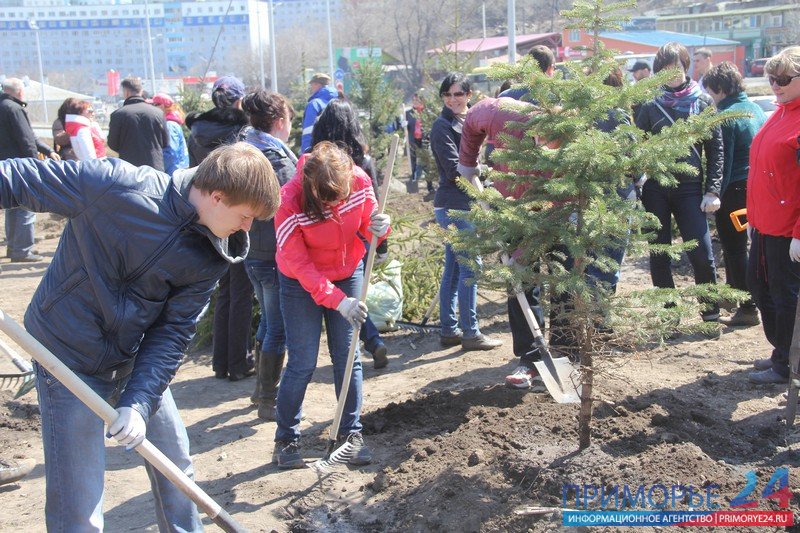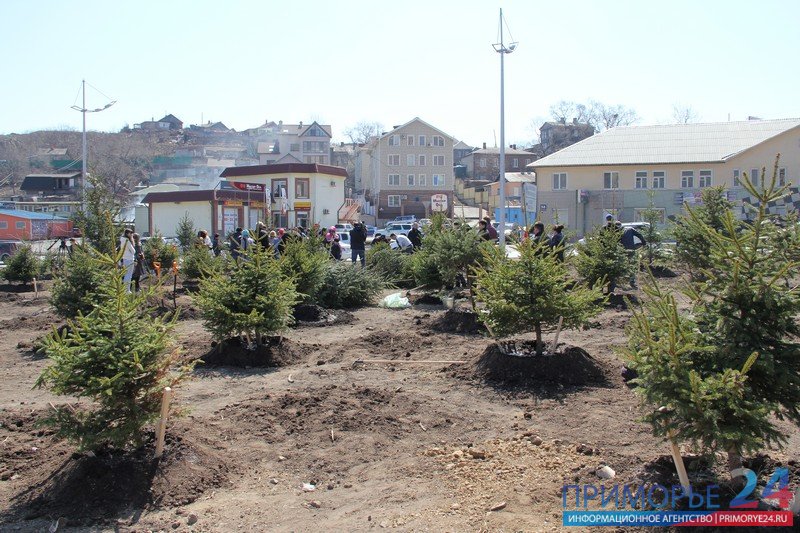 "Today the administration is planting trees to stop the turning ring" funicular ", which is located at the exit of the tunnel with the Golden Bridge. Lot of land here, and the townspeople who pass by, say, too, want to participate, - Told our correspondent Igor Pushkarev . - Immediately there was a proposal that we are now dug out pits, prepare seedlings, and declare a separate action, those who wish can drive up and plant your tree. Therefore, we invite everyone to participate, and always contain their city clean. "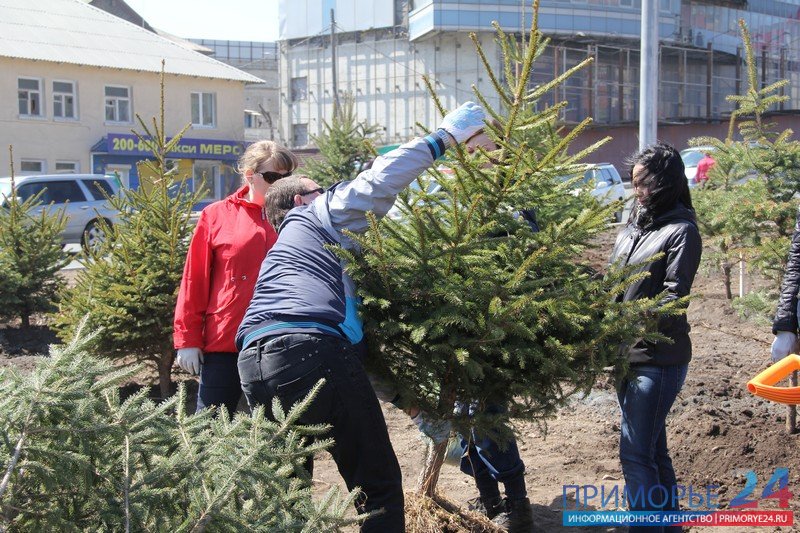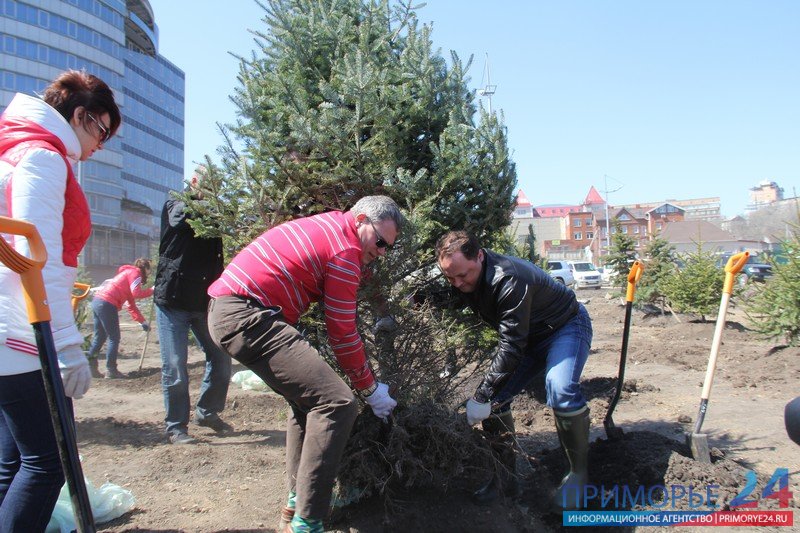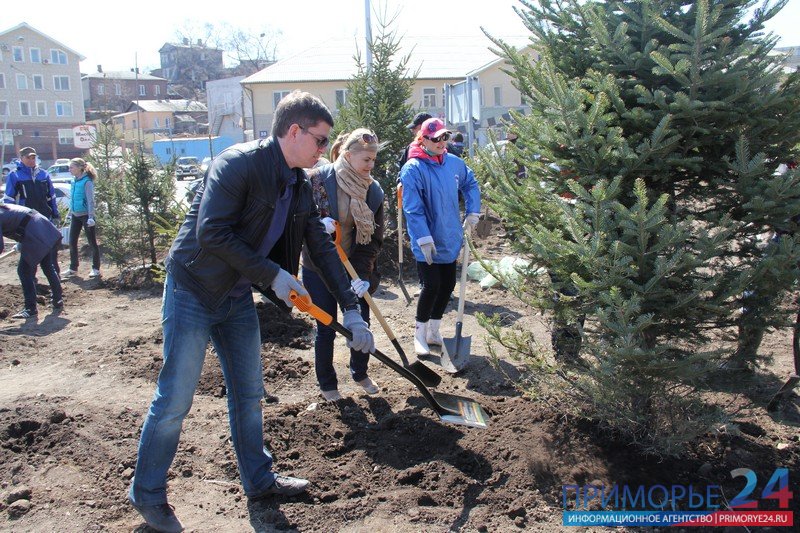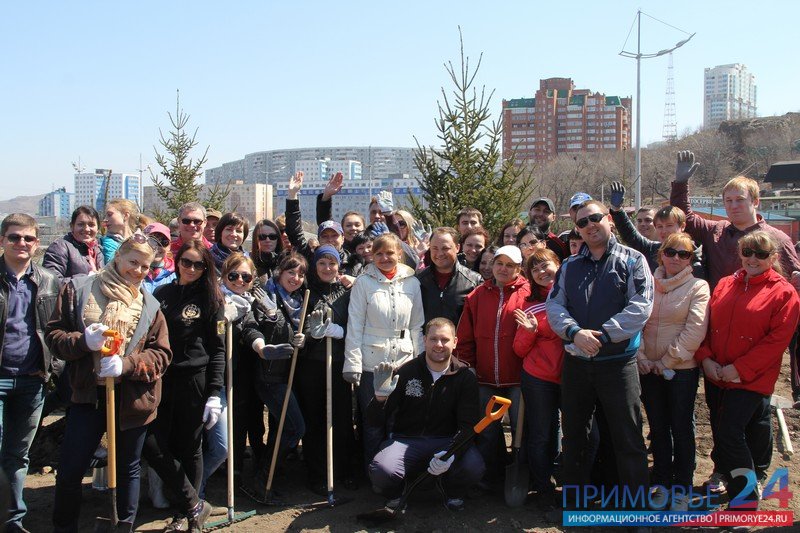 The deputy director of production company "Gorzelenstroy" Elena Kulikova said that from today here begins laying large green area. Total Force mayor was planted about 200 trees. In the future we plan to plant in the area of about 700 trees, for this is well prepared and is to replace the soil.
"In the future, it will be a beautiful site that will bloom very profusely in the spring - it's cherry, and in the winter it will complement the pine" - Summed up Elena.

11-09-2013, 15:20, eng news
Into the ill-treatment of animals by the police Investigative Committee in the Primorsky Territory conducts preliminary inquiry. Information about what to Nakhodka on Kirov Street police shot dead...

6-09-2013, 18:31, eng news
said. The President Vladimir Putin in Moscow on September 4 said the U.S. shows on Syria: "They're lying, and they know in fact that they lie." U.S. authorities have been debated in Congress, the...

21-03-2013, 03:20, eng news
In Primorye, arrested 15-year-old telephone terrorist. The guy called the police and reported that in the village Smolyaninovo Shkotovo mined area school. Teenager "mined" school in Primorye caller,...

24-05-2013, 16:30, eng news
Prosecutors Primorye summed up the prevention of crimes against defenseless children. They are, to put it mildly, disappointing - like every year more and more crimes are committed. Cases of violence...

8-07-2013, 13:30, eng news
For the first 6 months of this year, total passenger traffic increased by 14%......

3-04-2013, 07:20, eng news
The project provides for the increase of the authorized capital VPOPAT-1 to 26.9 million and an increase in the authorized capital Spetszavod № 1 at 19.5 million......

16-03-2013, 09:07, eng news
A brief overview of the traditional performances on tour that we please all ages, talents and callings......

20-03-2013, 07:28, eng news
Pupils put Wrangel contemporary musical based on the fairy tale "Fly Tsokotukha." (PHOTOS)......

19-08-2013, 12:15, eng news
Only a month remains until the end of the popular Sberbank "Successful Summer", which runs from July 15 to September 152013. To participate you need to pay for cellular communication through payment...

25-04-2013, 11:10, eng news
Vehicular traffic on the site will not overlap, but in view of the large number of vehicles lanes will be reduced......