ЗНАКОМСТВА
КРАСОТА
ЗДОРОВЬЕ
ТУРИЗМ
АВТОНОВОСТИ
НОВОСТИ СПОРТА
Large spruce planted the head of Vladivostok Igor Pushkarev near Funicular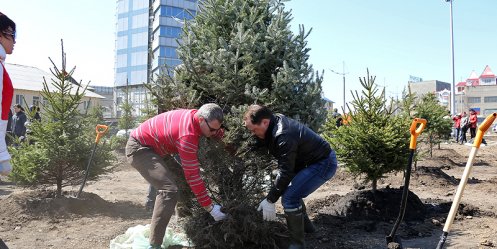 Photo: Press-service of the Vladivostok

New green area with lots of trees appeared today in the Peak Tram (leaving from the bridge on a one-way Nekrasovskaya).

Today, April 27 at a city-wide clean-Mayor Igor Pushkarev worked in different parts of Vladivostok. In the morning the Mayor together with officials to clean up the park Landmine town, and then landed a big beautiful eat in the Peak Tram. 50 large-sized fluffy trees planted for today only.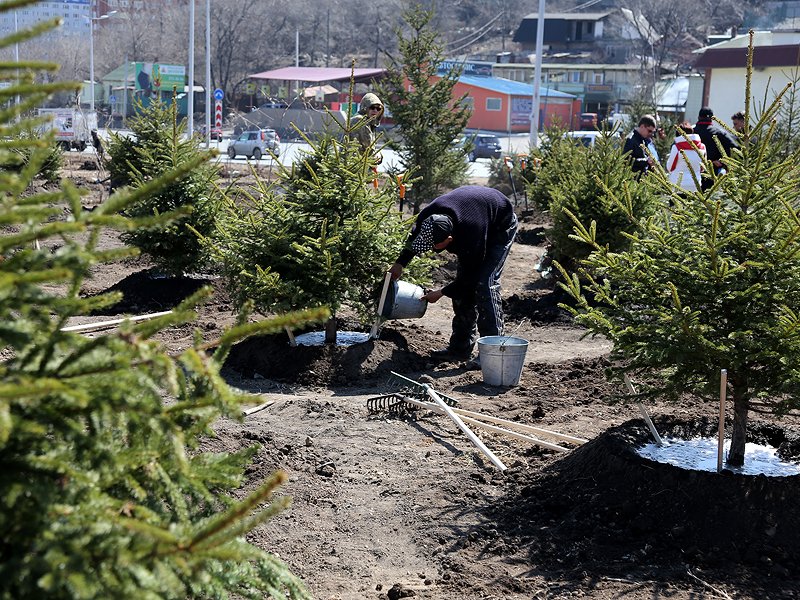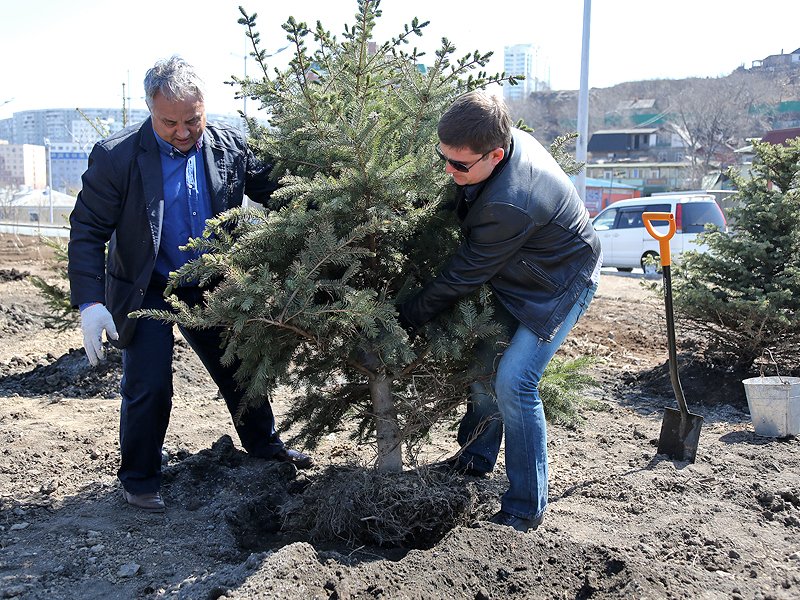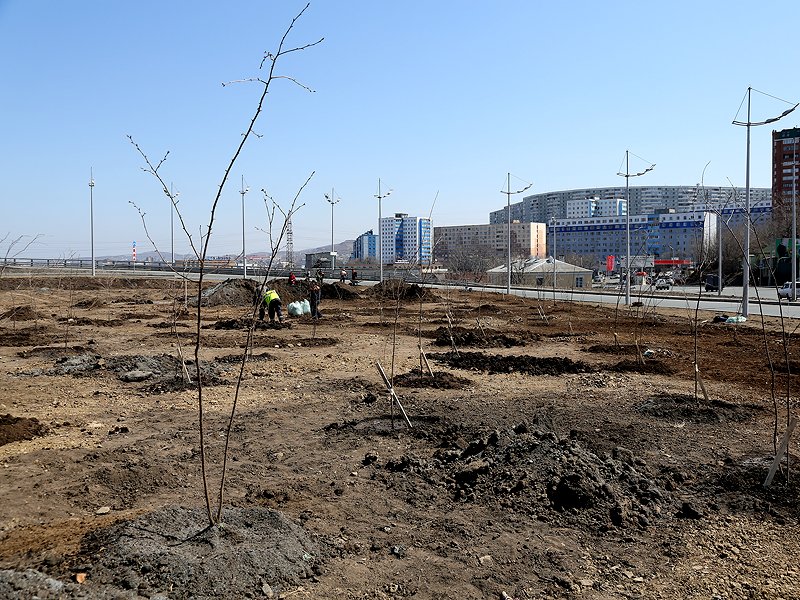 In addition, today on this site - once a vacant lot - administration officials landed 100 of cherries, 30 and 15 larch pines. There are about 200 trees.
"People passing by, stopped, joined the tree planting, - Said Igor Pushkarev. - I am glad that the citizens such positive response, so have ordered in the near future to share and to invite everyone to tree planting vladivostoktsev. I am glad that our people are so kind impulses. Today I go to the city and see what the townspeople responded en masse and take part in the clean, in fact, shares of cleanliness and health. "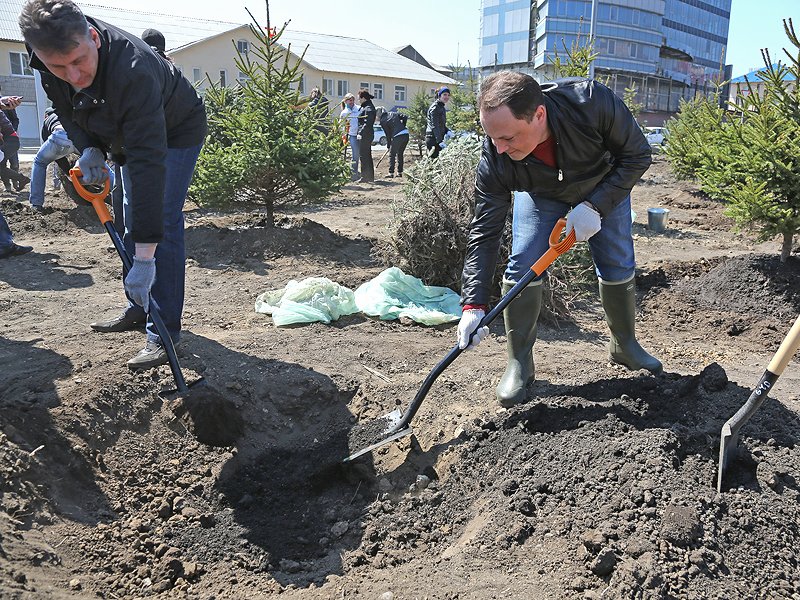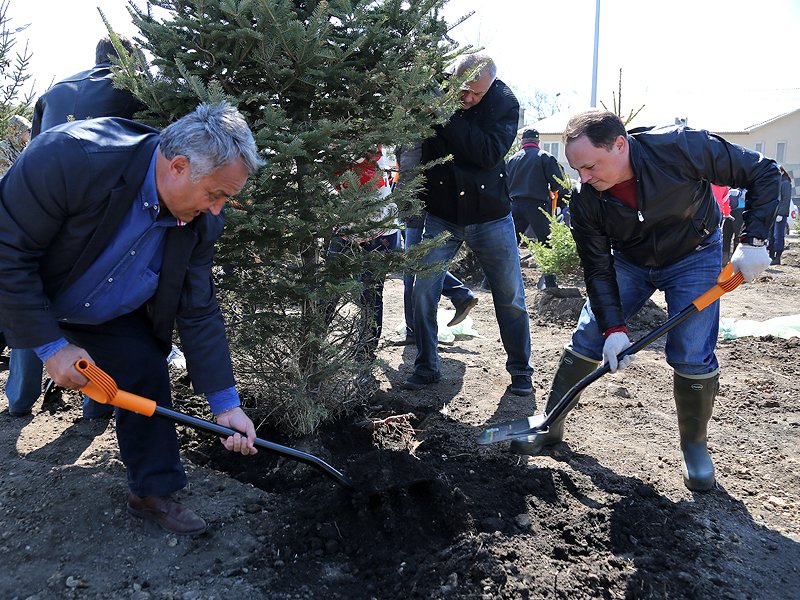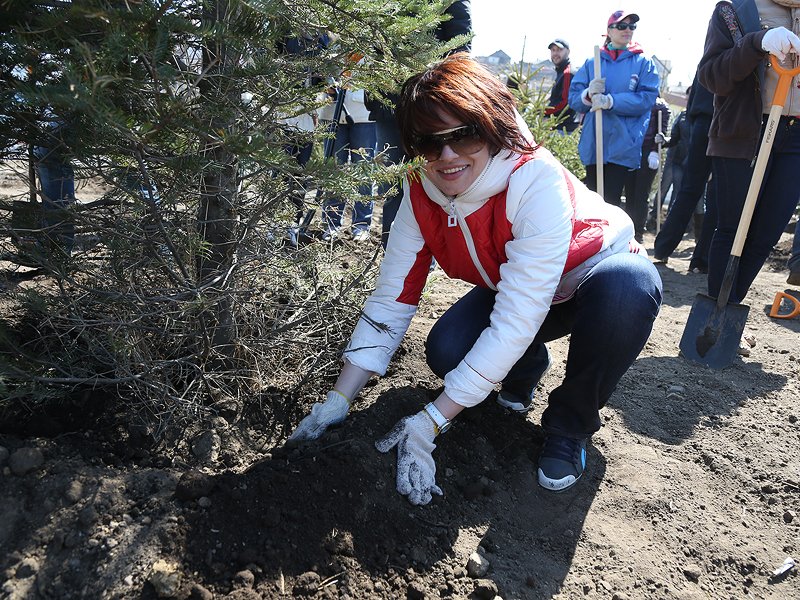 At the station exit from the bridge across the Golden Horn, the City plans to plant at least 700 trees and create a special green zone, where it will be easy to breathe.
It should be noted that this Saturday, April 27 about 64 thousand people took to the streets to tidy flower beds, alleys, squares and courtyards. They were assisted by more than 200 units of special equipment. This watering machines, machines for washing lifelines, KAMAZ for garbage collection. Participated in the clean and adults who are settled in local area, and children who worked near schools and kindergartens. Whitewashing, painting, planting trees, shrubs and flowers, garbage collection and last year's leaves - this is not an exhaustive list of cases that involved citizens. As reported by utilities, thanks to the joint efforts helped remove 12000 square meters. m in urban areas and take out 9409 cubic meters. m debris.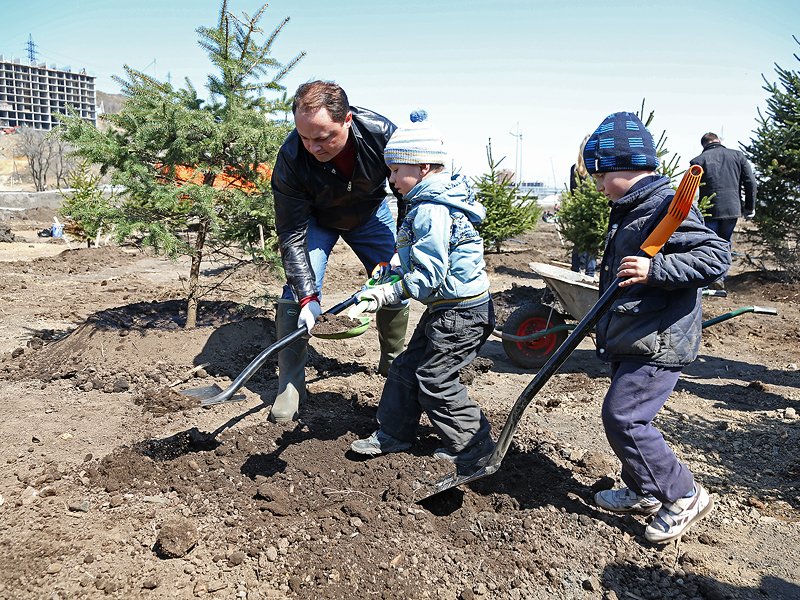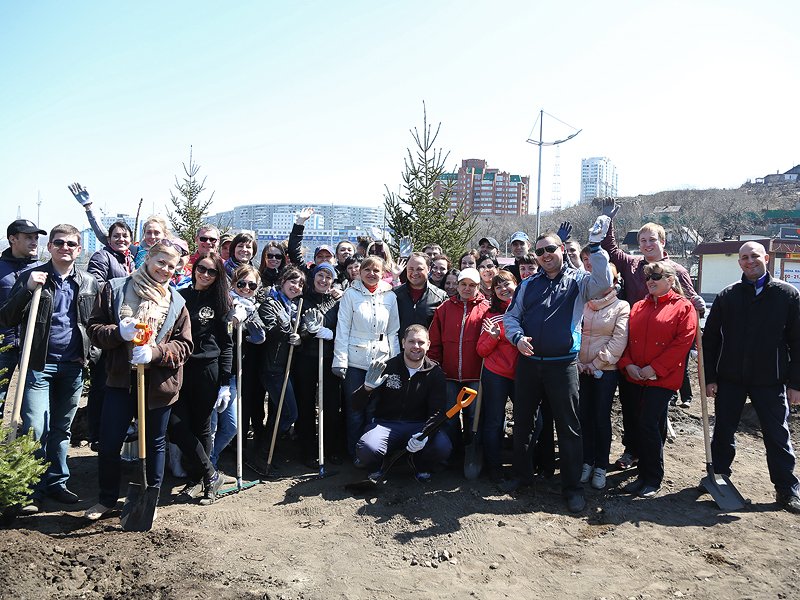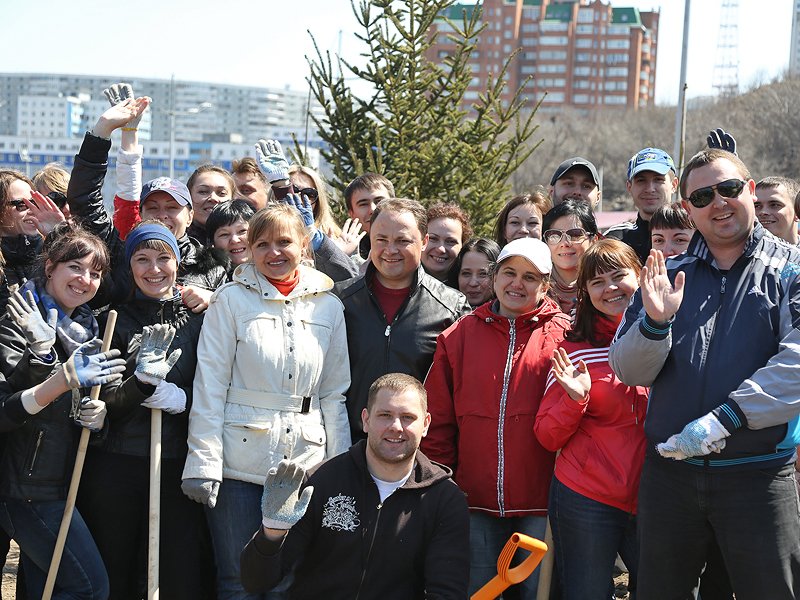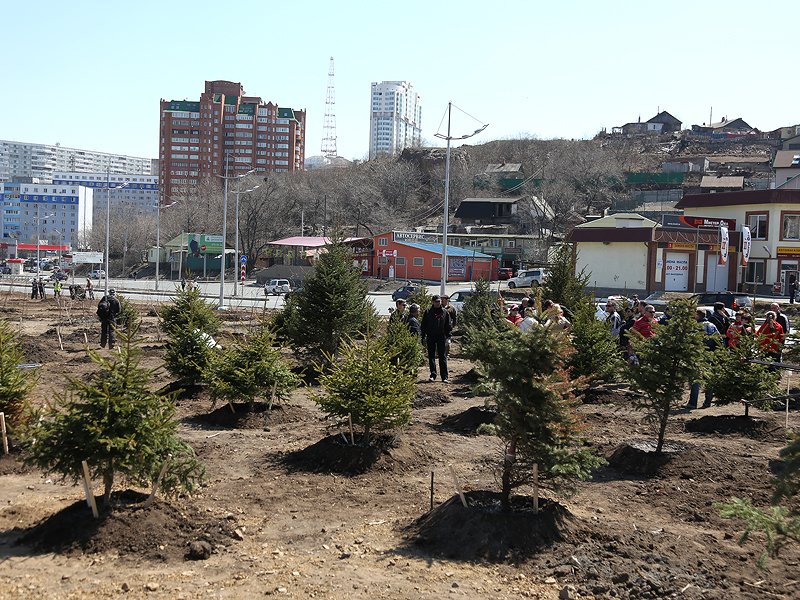 Also today, in 23 houses participating in the "Best friendly yard," declared the head of Vladivostok Igor Pushkarev. For the most massive and out on Saturday for the most clean and well-maintained yard mayor will present the house a large children's playground. Today, with the inspection of the yards involved in the competition, drives a special commission.

1-08-2013, 19:30, eng news
The place of residence of suspects have been found in illegal hunting. In the course of a criminal investigation revealed that as a result of poaching of animals killed 6 Amur tiger, eagle...

17-03-2013, 07:17, eng news
Police officers check suspected involvement in the commission of the same crime in Lesozavodsk. The young man was taken into custody......

12-07-2013, 15:02, eng news
The unique steam locomotive "Lebedyanka" was released in the 40s of the last century. Prior to 1947 was known as the "Victory" (P 32), then renamed in honor of the famous Soviet engineer Lev...

22-09-2013, 18:25, eng news
From 26 to 29 September 2013 in the theater "Ussuri" will be competitive displays the world's biggest short film the show - the Manhattan Short Film Festival (New York, USA). Hundred of thousands of...

8-04-2013, 15:40, eng news
Polina Vasilyeva from Nakhodka participated in Far environmental conference. Award earned her work "The impact of human pressure on the forest near the village of New Power."......
28-05-2013, 13:40, eng news
Opening a window in the service of France visa center of Primorye Vladivostok rid of unnecessary costs......

5-04-2013, 02:30, eng news
On most of the region is projected glaze effects in the form of wet snow on wires and trees......

10-09-2013, 15:40, eng news
The Investigative Committee in the Primorsky Territory completed a criminal case against 62-year-old woman - General Director of "Maritime design office." For failure to pay wages - She is accused of...

4-04-2013, 07:20, eng news
Representatives of municipal governments, businessmen and leaders discussed the environmental problems in Vladivostok nakolpennym and exchanged experiences......

19-03-2013, 04:40, eng news
March 71992 in the village of Willow, a local house of culture man, born in 1967 during a quarrel beat resident of the village of Willow, who later died from the beatings. In Primorye, arrested in...