ЗНАКОМСТВА
КРАСОТА
ЗДОРОВЬЕ
ТУРИЗМ
АВТОНОВОСТИ
НОВОСТИ СПОРТА
In Primorye, noticeably more expensive vodka, cheese and tomatoes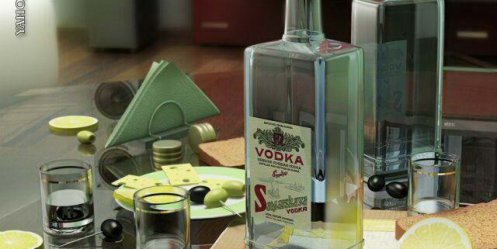 The consumer price index for the first three months was 102.1% in Primorye in December 2012 up from the same period last year (101.6%).
Since the beginning of the year, food prices rose an average of 103.3%.
The significant price increase was observed for fruit and vegetables, more whole grew cucumbers and cabbage fresh - 1.4 and 1.6 times, respectively. Potatoes became more expensive by 4.9%, beet - by 8.9%, carrot - by 11.4%, onion - by 16.9%, fresh tomatoes - 17%.
Meats, milk and dairy products, fish and seafood from the beginning of the year, on average rose 1.1%, 1.3% and 1.9%, respectively.
Prices rose rich products of flour, bread and bakery products from wheat flour 1 and 2 varieties, Doughnuts, bread of rye, rye-wheat bread and bakery products made from wheat flour, wheat flour for 16-9 %.
On 16-129% more expensive polished rice, wheat, peas and beans, oats and barley, oatmeal "Hercules", semolina.
Of the rest of the observed food 12-136% increase in the price of flour confectionery products, margarine, cheese, pasta and chicken eggs.
Of alcoholic beverages has risen more than just vodka (18.1%), non-alcoholic drinks - mineral water (3%).
The cost of the minimum food in the consumer basket (for men of working age), was at the end of March 387976 rubles and increased by 1.1% compared with the previous month, by 3.8% - from December 2012 according to Primorskstat.

11-09-2013, 15:20, eng news
Into the ill-treatment of animals by the police Investigative Committee in the Primorsky Territory conducts preliminary inquiry. Information about what to Nakhodka on Kirov Street police shot dead...

6-09-2013, 18:31, eng news
said. The President Vladimir Putin in Moscow on September 4 said the U.S. shows on Syria: "They're lying, and they know in fact that they lie." U.S. authorities have been debated in Congress, the...

21-03-2013, 03:20, eng news
In Primorye, arrested 15-year-old telephone terrorist. The guy called the police and reported that in the village Smolyaninovo Shkotovo mined area school. Teenager "mined" school in Primorye caller,...

24-05-2013, 16:30, eng news
Prosecutors Primorye summed up the prevention of crimes against defenseless children. They are, to put it mildly, disappointing - like every year more and more crimes are committed. Cases of violence...

8-07-2013, 13:30, eng news
For the first 6 months of this year, total passenger traffic increased by 14%......

3-04-2013, 07:20, eng news
The project provides for the increase of the authorized capital VPOPAT-1 to 26.9 million and an increase in the authorized capital Spetszavod № 1 at 19.5 million......

16-03-2013, 09:07, eng news
A brief overview of the traditional performances on tour that we please all ages, talents and callings......

20-03-2013, 07:28, eng news
Pupils put Wrangel contemporary musical based on the fairy tale "Fly Tsokotukha." (PHOTOS)......

19-08-2013, 12:15, eng news
Only a month remains until the end of the popular Sberbank "Successful Summer", which runs from July 15 to September 152013. To participate you need to pay for cellular communication through payment...

25-04-2013, 11:10, eng news
Vehicular traffic on the site will not overlap, but in view of the large number of vehicles lanes will be reduced......