ЗНАКОМСТВА
КРАСОТА
ЗДОРОВЬЕ
ТУРИЗМ
АВТОНОВОСТИ
НОВОСТИ СПОРТА
In Primorye, noticeably more expensive vodka, cheese and tomatoes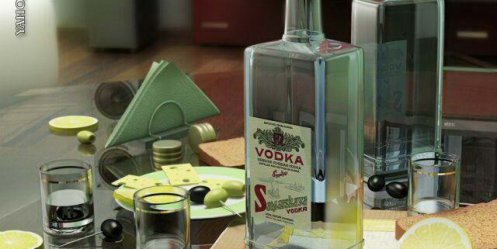 The consumer price index for the first three months was 102.1% in Primorye in December 2012 up from the same period last year (101.6%).
Since the beginning of the year, food prices rose an average of 103.3%.
The significant price increase was observed for fruit and vegetables, more whole grew cucumbers and cabbage fresh - 1.4 and 1.6 times, respectively. Potatoes became more expensive by 4.9%, beet - by 8.9%, carrot - by 11.4%, onion - by 16.9%, fresh tomatoes - 17%.
Meats, milk and dairy products, fish and seafood from the beginning of the year, on average rose 1.1%, 1.3% and 1.9%, respectively.
Prices rose rich products of flour, bread and bakery products from wheat flour 1 and 2 varieties, Doughnuts, bread of rye, rye-wheat bread and bakery products made from wheat flour, wheat flour for 16-9 %.
On 16-129% more expensive polished rice, wheat, peas and beans, oats and barley, oatmeal "Hercules", semolina.
Of the rest of the observed food 12-136% increase in the price of flour confectionery products, margarine, cheese, pasta and chicken eggs.
Of alcoholic beverages has risen more than just vodka (18.1%), non-alcoholic drinks - mineral water (3%).
The cost of the minimum food in the consumer basket (for men of working age), was at the end of March 387976 rubles and increased by 1.1% compared with the previous month, by 3.8% - from December 2012 according to Primorskstat.

19-05-2013, 13:30, eng news
Primorsk heating networks are moving to the second stage hydraulic testing of heat - from May 20 to June 3 will experience heating energy coming from the central steam-boiler. At this time, there...

27-04-2013, 16:50, eng news
Sausage, milk, fish and seafood from the beginning of the year, on average rose 1.1%, 1.3% and 1.9%, respectively......
21-06-2013, 17:30, eng news
They should have your dealer a large sum of money, and not to repay, they decided to kill him and burn with the car. "Procurers" saved from death only a chain of coincidences. Three drug addicts to...
19-06-2013, 14:00, eng news
The criminal case was heard by the court in a special order......
18-06-2013, 09:45, eng news
For the past day on the roads of Primorye affected eight people in two cases were traumatized children: boys 5 and 6 years, told RIA «VladNews» in the press-service of traffic police Primorye. In the...
1-04-2013, 05:20, eng news
First Vice-Governor of Primorye Alexander Kostenko signed a decree according to which the administration will establish a working group on a draft law "On the free provision of land for housing in...

1-08-2013, 19:30, eng news
Workers have already repaired the roof, replaced the old wooden windows with modern double-glazed windows. Now in full swing internal repairs. In the sports complex number 1 where their classes...

16-09-2013, 14:01, eng news
Vladivostok International Airport OJSC ("MAV") reports that since September 132013 domestic passengers are check in for 6 hours before departure. The exception is the airline "Vladivostok Avia",...
27-06-2013, 16:30, eng news
It is designed to receive messages about the fires and emergency situations. on June 26 at the regular meeting of the Legislative Assembly deputies discussed amendments to the laws "On protection of...
22-06-2013, 22:02, eng news
Депутаты Думы Владивостока большинством голосов назначили дату выборов мэра приморской столицы. Они пройдут, как и ожидалось, в единый день голосования — во второе воскресенье сентября, то есть 8-го...