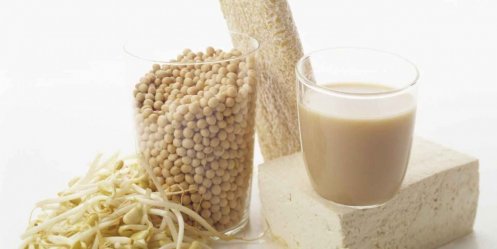 "Agro-Biotech" is planning to build a plant in St. Michael's on deep processing of soybean capacity of 250 thousand tons per year with an extension to 2018 to 1000000 tons. Home of the plant is scheduled for 2015.
The materials company said that in the years 2016-2017. II plans to build up complex to develop soy concentrate (SPC), bringing the annual processing capacity of 500 thousand tons.
In the 2016-2018 years. on the adjoining industrial site to be built up complex III - complex processing soybean soybean meal feed capacity of 500 thousand tons of soybeans a year.
In the 2017-2018 years. the third industrial site involves the construction IV launch complex in the production of "green chemistry" processing of surplus-products - molasses and soybean oil - into bioethanol and biodiesel.
In the Far East, it will be the first production of this level, only eight plants of Russia.
"We did a study, and are confident that coastal soy has a lot of potential in it the highest content of protein. Moreover, the establishment of production will be the basis of development and related clusters. We are engaged in the production of soy concentrate and waste can be used in several ways. Petals actively employed in the pharmaceutical industry, from cake produce feed for livestock and aquaculture " - Said during a meeting in the administration of Primorye chairman "Agro-Biotech" Victor Budilov.
According to Vice-Governor Sergei Sidorenko, now in the Maritime region produces about 165 tons of soybeans a year, whereas the need of the plant is estimated at 250 thousand tons.
"In Primorye, is a program of agricultural development, following that by 2018 we will achieve the required performance" - Added the vice-governor.