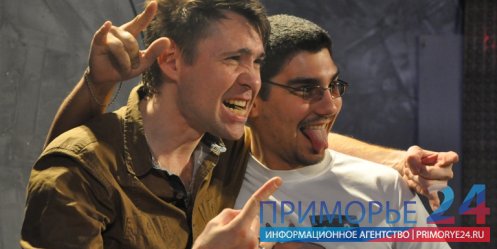 Photo: Natalia Tyutin

On Friday, the leader of the rock group "Torba-na-cooler" Max IVAN made a solo concert in Vladivostok. As in the case of"Torbay " Come fall in Primorye, a gathering place for the TAC was "Underground".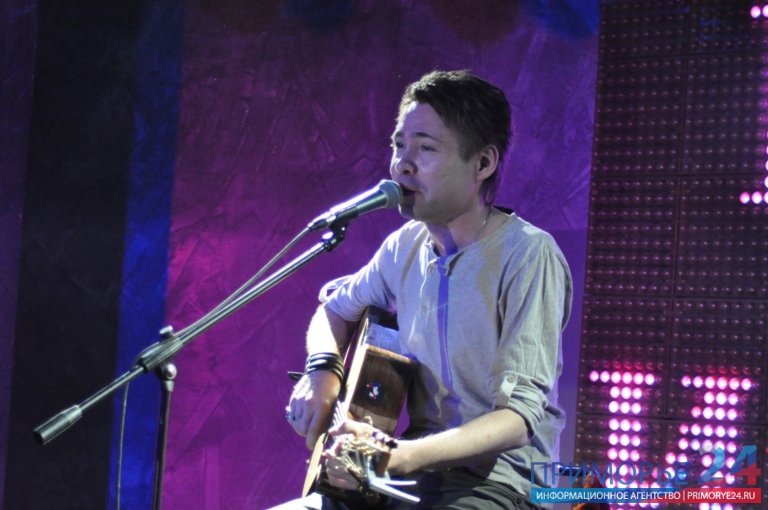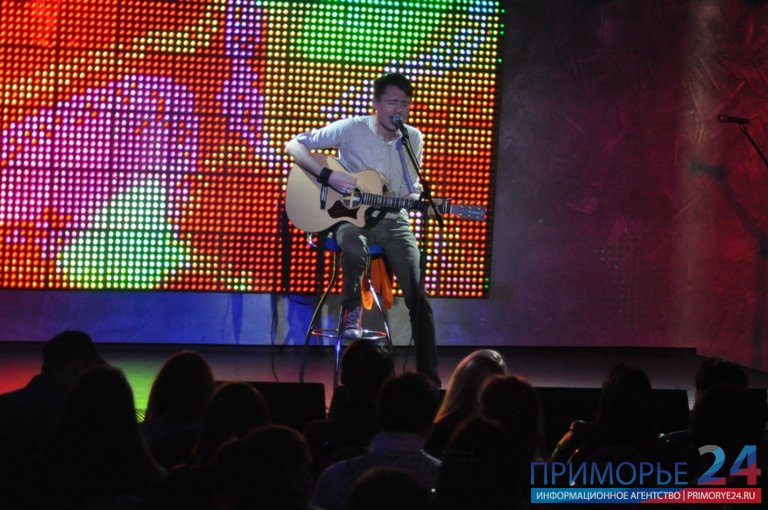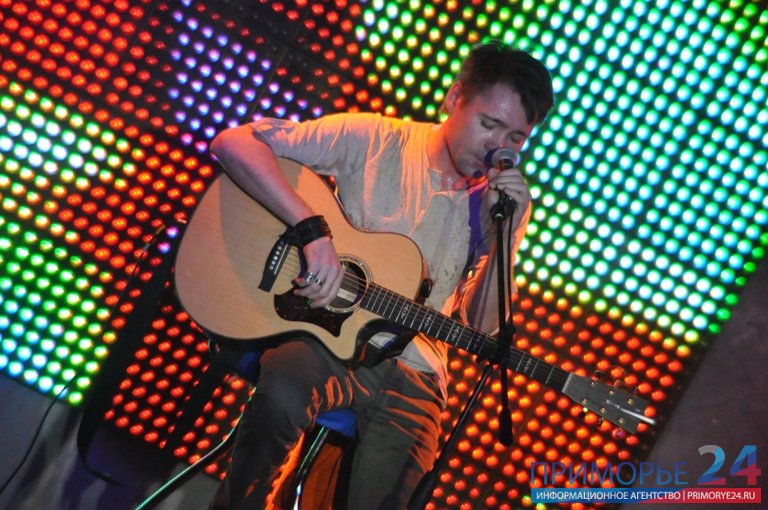 However, the concertarea was almost the only thing that united the two very different performances. This time it was different: in St. Petersburg and Moscow, Ivanov gives a "solo album" regularly, but to Vladivostok with such a program got the first time. Max introduced the local public as personal compositions and songs from the repertoire of the group, which sounded easy acoustic arrangements and sincerely.
Lasted until the concert to ask a song to leave a note orwish everyone could - the line between musician and audience is completely worn off, most of all that happened was like "kvartirnik" - in the best sense of the word. In the same informal atmosphere after the concert was held, and an autograph session at which the stroke of the pen to get memory failed everyone.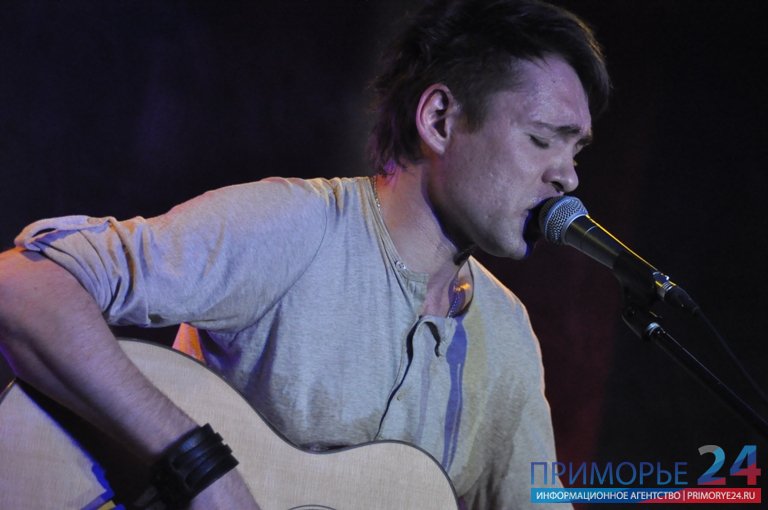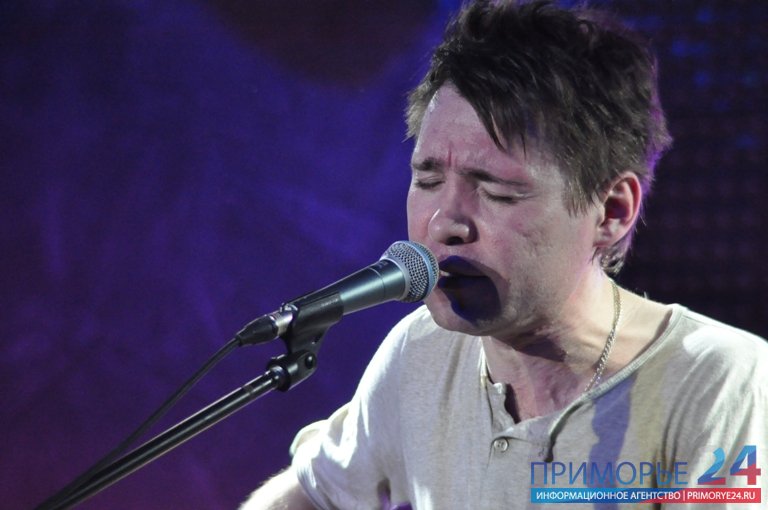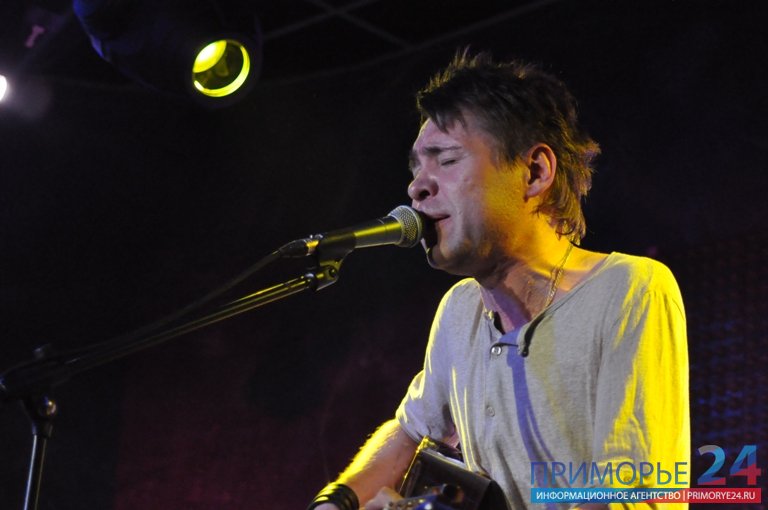 The correspondent of IA Primore24 musician asked a few questions:
- For solo work you went long and deliberately, or is it just a rush? In the shower accumulate something you could not express in "Torba-na-cooler"?
- II think it's a gust. Like most to write songs, and they were written. Just in time I began to write songs a lot more, in fact - in a team, but they are stylistically different. Already have stuff that we are doing together with the guys from "Torba", it is interesting to all of us as artists. And there is that written me, because I want it so. Today's concert showed that not only me, and it is very pleasing.
- Yetwas thought to perpetuate in the video one of his solo songs?
- Actually, no. I just do not see the point. While one fan made video for the amateur guitar version of "Bye, kisses, dream of you," but it's still not the same. The atmosphere is lost when a person performs a guitar on stage. Nobody shoots videos for the songs of Vysotsky.
- And what about the future of music video, which is removedon the song "The ideal companion"?
- Just want to say that the idea of the clip was completely uncut, which is rare! I do like it, I just breathed a sigh of relief, at last, we do not think through virtually anything. The entire storyboard he already had, we all gradually filmed a couple of days and will soon introduce the clip public.
- Since we were talking about the audience. You unlike many rockers kontaktiruesh actively with students - really does not lead to embarrassing episodes, because of inadequate lot of people in the audience?
- No, I've been lucky so far, direct aggression was not. If there is a blatant rudeness, I'm certainly not going to hold back, but the fight is not useful. I am against the war in principle. For me, the war - it's child's play, voynushka. At this level, it's time to stop fighting now. I believe that the world has too much evil, that still produce it on its own.
- So, you're wholly in favor of peaceful approach?
- Rather, for the creative.
- All your work is full of love for Peter, in many songs you can find at least a tiny bar that indicates the city. At the same time, your native Kirov is like a shadow. Why is that?
- I think this is due to the fact that most of the adult life, as I write songs, I spent in St. Petersburg. Much more than I have lived in Kirov. In Kirov is probably still held a youthful time when there was a full understanding of his life, there was a human and civil position. It was a kind of fairy tale, carelessness!
- It's no secret that Western rock artists have traditionally focused on the musical component, and our normally laid emphasis on the text. As you yourself assess your current work? It textual or musical - mostly?
- More probably, the emotional. Everywhere the emphasis is on different things. It depends on the tracks. Somewhere laid the ideological message of the words, somewhere - in music, and somewhere in the supply of concrete that combines both of these things. It is very difficult to divide it. But we, I believe, is actively refute all these clich'es about the fact that Russian musicians bother only on the text.
- I remember that in many interviews you've said that he's against the law to ban smoking. And what can you say about the recent law banning the mat in the media?
- I think that is a very thoughtful pressure on the minds of the majority of society, which is all easy to accept. Just give a reason - and will be a fight. I think it's a global distraction from the real issues. When adopted such laws, somewhere in the other side of someone actually pressed, but no one will think about it. Most will scream that someone out there is smoking in a public place or someone swearing. This frenzied activity, because of which it would seem that the company allegedly rebelled. I believe that normal people think about other things.
- Finally, there are any funny stories on the latest concerts "Torba-na-cooler"?
- Yes, by the way! Recently, when we were playing "wild goose", while losing to where I need to scream hysterically, I was running around the stage, it just fell and fell. Never been. But the most interesting thing is that while I lay there, I just had an idea. I realized that this song is not only about the accident manyachnymi man with manners. Yes it's a song about a very happy person! No, it is certainly a maniac. But he is happy because his dream has come true, but it is not something to strive for, and on this basis he Maniace. Still, I wish you all find this most impossible dream and strive for their implementation.