ЗНАКОМСТВА
КРАСОТА
ЗДОРОВЬЕ
ТУРИЗМ
АВТОНОВОСТИ
НОВОСТИ СПОРТА
On the big clean-Vladivostok Governor planted spruce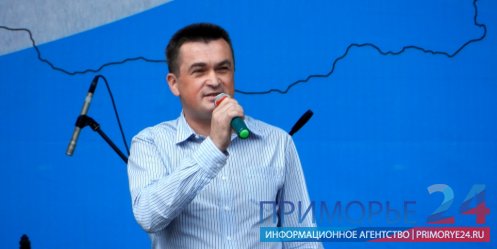 Photo: IA Primore24

Governor Vladimir Miklushevsky today took part in a big clean-up. Employees of the regional administration and the Legislative Assembly of the territory resulted in the order Pokrovsky park in Vladivostok.

A total of cleaning out the city park of about 600 people. Among them - the governor, all the vice-governors, members of all 34 governments.

Cleaning up lasted more than three hours. During this time, the participants did up the whole area, whitewashed trees and borders, shrubs and saplings planted spruce.

The head of the region noted that the holding Subbotniks - is a good tradition that unites all people.

"Since my childhood I used to take part in the spring clean-up. This is very true - tidy up the city after the winter. Indeed, any good housekeeper cleaned at home, residents should also bring purity in their backyards" , - Said Vladimir Miklushevsky.

According to the head of the region, it is today, "specialized in the planting of oil."
4-06-2013, 13:51, eng news
The court in the Kirov district of Primorye obliged to pay local debt 198000 rubles Seaside forestry for damages. However, the man does not extinguish the debt in a hurry. Debtor in the Primorye not...

19-03-2013, 03:53, eng news
Far Sberbank change rate policy from trading in currencies and precious metals......

12-09-2013, 01:42, eng news
This week, the oldest maternity hospital Primorye - № 4 which is the Aleutian, turns 55 years old. On this occasion, September 13 at 1430 in the Pushkin Theater will host the meeting. History...

17-05-2013, 13:40, eng news
The campaign communication with red-eared sliders, photo with the inhabitants of the aquarium and gifts......

2-04-2013, 03:10, eng news
Make a deposit or a savings certificate before May 302013 bank customers have the opportunity to win cash prizes......
23-05-2013, 09:20, eng news
The project will make use of human resources and capacity building, previously involved in the construction of bridges across the Golden Horn and the Bosphorus East in Primorye......
24-06-2013, 17:16, eng news
Flowers and wreaths to the Eternal flame of the memorial «Battle glory of the Pacific fleet and the Stela «City of military glory» laid representatives of the deputies, the Pacific fleet, the...
21-06-2013, 22:30, eng news
The applicant - a shop assistant told that two minutes ago in the trading room came a man in a mask of black color with slits for eyes and under the threat of gun stolen from a cash day proceeds....

20-05-2013, 11:20, eng news
The air forces of Japan were put on alert, despite the fact that the airspace was not violated......

21-07-2013, 00:32, eng news
6 divers left the submarine so-called "wet" method, the crew plans to launch a torpedo tube. Force Pacific Fleet submariners JI were raised on board the diving vessel. In securing mining episode of...