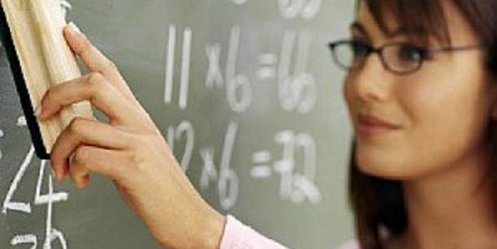 Governor Vladimir Miklushevsky April 26 met with the heads of educational institutions. The main topic of conversation was the increase of salaries to workers of this industry. Total for a meeting with the governor came up to 600 people.
"We are introducing a new, more comfortable for you the compensation system and the limitations you will be minimal. Now, you yourself will be staffing, set the salaries and incentive bonuses. Our main goal - to execute the decree of the president to raise the salaries of the education industry. And we we will help you with this. All the necessary means for this are provided in the provincial budget " - Said Vladimir Miklushevsky.
Head of Primorye also noted that the salary of directors will depend on the salaries of their employees. "The more your employees will receive, the greater will be your salary" - Said the governor.
Employment contracts managers will prescribe commitments to increase patches employees. Deputy regional prosecutor Vladimir Bogomolov also said that for unfair salaries managers face a fine, and after a disqualification.
According to the regional director of the Department of Education and Science Alexander Zubritsky the first quarter of the average salary in the area of general education was 22941rubl.
"However, in some municipalities, there is a pay cut, that is simply unacceptable. This is Big Stone Dal'negorsk, Nakhodka, Spassk-, Dalnerechensky, Kirov, Red, Lazo, Nadezhda, October, Olginsky, Khasan and Shkotovsky areas" - Said Alexander Zubritskiy.
In addition, the director of the regional Department reported that the lowest salaries for teachers and further education teachers remain in Dalnegorsk, Lesozavodsk, Dalnerechensk, Red, Lazo, Michael, Nadezhda, Olginskiy, Border and Hasankom areas.
"The situation we have a special control. Important thing is that the new wage system was transparent and understandable to people, or consider that you have failed" , - Said Vladimir Miklushevsky.