ЗНАКОМСТВА
КРАСОТА
ЗДОРОВЬЕ
ТУРИЗМ
АВТОНОВОСТИ
НОВОСТИ СПОРТА
Youth Forum invites members of Vladivostok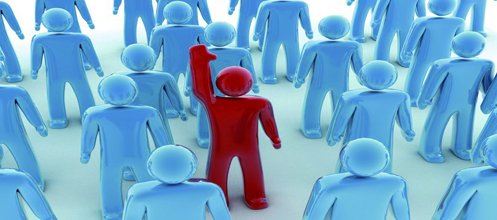 Photo: molodej.info

May 17-18 Vladivostok will become the territory of the future - Urban Youth Forum participants at eight sites will develop a communication entitled "Vladivostok City, which was made."




Forms of interaction chosen round tables, master klasss, panel discussions, workshops, business games and public lectures. For two days, the young people will be talking about Vladivostok in different angles: what should be the urban environment and infrastructure, about creativity and the search for meaning, for the younger generation, what leadership competencies you need to have, and how to start a business. The moderators sites perform community leaders, young entrepreneurs and intellectuals Vladivostok.




Natalia Maltsev, Deputy Head of the Administration of Vladivostok:




"For us it is a good practice when, in anticipation of the new municipal program" Youth of Vladivostok, "we are entering into a dialogue with the young people of the city. Because the policy document should be focused on them. We want to understand how the young see Vladivostok in the future, and whether they find their place here. The main objective of the forum - is to ensure dialogue and the power of youth to every heard of each other, and in this regard, things begin to change. Head of the city, for example, have already confirmed their participation. "




To participate in the Forum invited young people from 14 to 35 years, with an active lifestyle and their own opinions about how and what needs to change in Vladivostok.




Learn more about the event and the application form, please call the Office of Youth Vladivostok - 222-39-65226-07-56 or email molodforum@mail.ru . Forum will be held at the Design Factory "Dawn."
8-04-2013, 12:51, eng news
On Sunday at 11 am on the panel of fire was reported that, in light Dalnegorsk private home. An elderly man was killed in a fire in Primorye Firefighters arrived at the scene 10 minutes later. After...
1-04-2013, 06:20, eng news
At the plant "Star" in Bolshoi Kamen, from 2 to 4 April will interagency exercises for emergency response in the accident at radiation-hazardous facilities. Large-scale exercises held in Primorye...

10-07-2013, 21:18, eng news
According to investigators, state inspectors road safety inter-district traffic police department AMIA examination in March 2013 received from a citizen of 15000 rubles. For this amount the police...
15-05-2013, 11:30, eng news
At the police station of Vladivostok has already received 11 applications from citizens on the fact of damage to the wheels of private cars. Vladivostok unknown cut wheels Pests are operating in the...

26-04-2013, 10:30, eng news
The first Chinese ship that rank was converted Ukrainian aircraft carrying cruiser "Varyag", which Beijing has acquired in 1998......

1-08-2013, 14:00, eng news
In the province places small katkovremennye rain in the morning fog in places. Clear. Wind weak. Air temperature 18 31 ° C. In Vladivostok, cloudy, rain. The wind is weak, since the second half of...

18-09-2013, 17:55, eng news
In the city of Partizansk a criminal case against the two young men, one of them a minor. The hijackers were detained in Primorye in the night of September 16 of this year from the house on the...

22-07-2013, 11:45, eng news
Vladivostok over about two days raging powerful cyclone from China. As expected, he brought heavy rainfall and strong winds. Due to incessant rainfall in the reservoir Bogatinskom started dumping...

12-05-2013, 17:20, eng news
As a result, the operational-search activities attire of traffic police in the village of Sokolchi detained citizen born in 1979......

3-07-2013, 16:01, eng news
Участие в общегородском опросе по приоритетным проектам будущего принимает всё больше и больше горожан. Не желают оставаться в стороне ни спортсмены, ни предприниматели, ни творческая интеллигенция....