ЗНАКОМСТВА
КРАСОТА
ЗДОРОВЬЕ
ТУРИЗМ
АВТОНОВОСТИ
НОВОСТИ СПОРТА
Sberbank signed a cooperation agreement with the Export-Import Bank of Hungary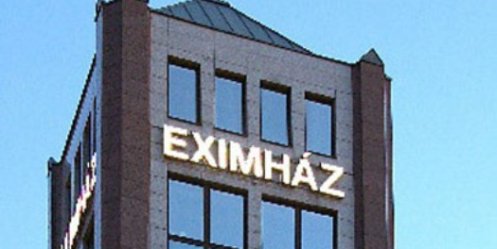 Photo: Savings

Sberbank of Russia and the Hungarian Export-Import Bank, a specialized banking institution for state support for exports, have entered into a cooperation agreement, the press service of the Far Eastern Bank OJSC "Sberbank of Russia". The document signed by the Deputy Chairman of the Management Board of Sberbank of Russia Sergey bitter and CEO of Eximbank Hungary Roland Natran.

The agreement provides a framework for mutual cooperation between the parties in the field of international trade. Formerly a subsidiary bank Sberbank in Hungary and the Hungarian Eximbank signed an agreement for a credit line, according to which the subsidiary bank Sberbank lends to exporters.

"At present, Hungary creates one of the most effective systems in Central and Eastern Europe to support the activities of exporters - said Sergey bitter. - Agreement between Sberbank and the Export-Import Bank of Hungary will give a serious impetus to the development of Russian-Hungarian trade relations."

1-08-2013, 19:30, eng news
The place of residence of suspects have been found in illegal hunting. In the course of a criminal investigation revealed that as a result of poaching of animals killed 6 Amur tiger, eagle...

17-03-2013, 07:17, eng news
Police officers check suspected involvement in the commission of the same crime in Lesozavodsk. The young man was taken into custody......

12-07-2013, 15:02, eng news
The unique steam locomotive "Lebedyanka" was released in the 40s of the last century. Prior to 1947 was known as the "Victory" (P 32), then renamed in honor of the famous Soviet engineer Lev...

22-09-2013, 18:25, eng news
From 26 to 29 September 2013 in the theater "Ussuri" will be competitive displays the world's biggest short film the show - the Manhattan Short Film Festival (New York, USA). Hundred of thousands of...

8-04-2013, 15:40, eng news
Polina Vasilyeva from Nakhodka participated in Far environmental conference. Award earned her work "The impact of human pressure on the forest near the village of New Power."......
28-05-2013, 13:40, eng news
Opening a window in the service of France visa center of Primorye Vladivostok rid of unnecessary costs......

5-04-2013, 02:30, eng news
On most of the region is projected glaze effects in the form of wet snow on wires and trees......

10-09-2013, 15:40, eng news
The Investigative Committee in the Primorsky Territory completed a criminal case against 62-year-old woman - General Director of "Maritime design office." For failure to pay wages - She is accused of...

4-04-2013, 07:20, eng news
Representatives of municipal governments, businessmen and leaders discussed the environmental problems in Vladivostok nakolpennym and exchanged experiences......

19-03-2013, 04:40, eng news
March 71992 in the village of Willow, a local house of culture man, born in 1967 during a quarrel beat resident of the village of Willow, who later died from the beatings. In Primorye, arrested in...