ЗНАКОМСТВА
КРАСОТА
ЗДОРОВЬЕ
ТУРИЗМ
АВТОНОВОСТИ
НОВОСТИ СПОРТА
On Wednesday, in Vladivostok, strong wind and rain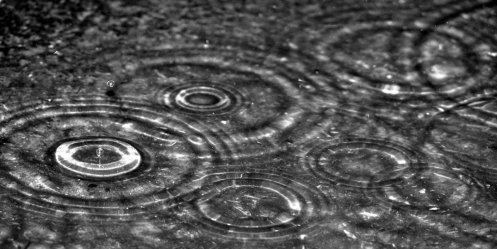 Today, April 24 weather conditions in the Maritime region determines the cyclone. The region with periodic rain. Wind South, South-West is strong. Temperatures of -5 +8 ° C, daytime +4 +15 ° C.
Vladivostok at night, partly cloudy, rain. Mostly cloudy, rain. Wind South, South-East silnyy.Temperatura night air +3 +5 ° C, day +7 +9 ° C. Radiation levels 11 mR /hr.
B Ussurijsk cloudy in the morning and afternoon light rain. Wind south umerennyy.Temperatura night air +4 +6 ° C, day +10 +12 ° C.
In Nakhodka cloudy, night, rain, rain in the afternoon, in the evening strong. Moderate southerly wind. Temperatures of +3 +5 ° C, day +8 +10 ° C.

24-08-2013, 16:47, eng news
Rosreestr will be fully and efficiently deliver public services to citizens in the Far East, the flood victims. The relevant order given service deputy economic development minister Pavel...

24-04-2013, 19:10, eng news
Qualify for this title and award him six thousand men can, so for this purpose in this year's budget provided for 114 million rubles......
12-07-2013, 21:30, eng news
Mutual courtesy and attentiveness will only help to reduce accidents on the roads of Primorye......
23-06-2013, 17:16, eng news
Yesterday, on June 22 bailiffs, Yakovlevsky district suspended the activity of roadside cafes. According to the press service UFSSP for the Primorsky Krai, the owners of the establishments given a...

26-04-2013, 09:30, eng news
The manufacturer claims that during the 12-week study subjects after drinking coffee Healthya lost an average of 1.5 pounds......
16-05-2013, 13:40, eng news
In addition to the seminar will be able to check your knowledge of the English language, having a free trial testing the IELTS......

3-09-2013, 16:32, eng news
SU QMS in the Primorsky Territory reports, in the city of Vladivostok has completed the investigation of a criminal case against a local resident, who sells a dangerous spawn salmon. The consequence...

25-08-2013, 15:45, eng news
Presidential envoy to the Far Eastern Federal District Viktor Ishayev on Friday made a working visit to the island of Sakhalin, where he met with members of the Far Eastern Youth Forum "Islands". The...
10-06-2013, 22:15, eng news
Investigators in Vladivostok completed investigation of the criminal case against a local resident, born in 1984. He is accused of copyright infringement. A resident of Vladivostok selling...
18-05-2013, 12:30, eng news
In the duty of the inter-municipal department of the Russian Interior Ministry "Arseniyevsky" I received a call a 52-year resident of the district Anuchinskogo. The man said that the bridge over the...