ЗНАКОМСТВА
КРАСОТА
ЗДОРОВЬЕ
ТУРИЗМ
АВТОНОВОСТИ
НОВОСТИ СПОРТА
Spring burns are not safe for the residents of Vladivostok - Emergency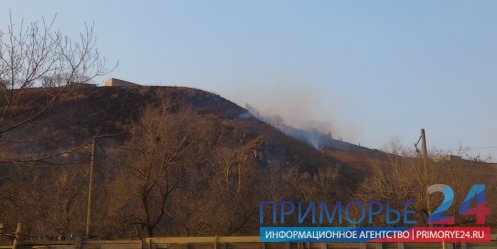 Settled in the last days of clear and dry weather pleases the citizens of all trades, but adds the hassle of employees of the MES. Increasingly, over the hills, get rid of the snow, "fur", you can see the band smoke: let vladivostoktsy burns without thinking about the consequences of .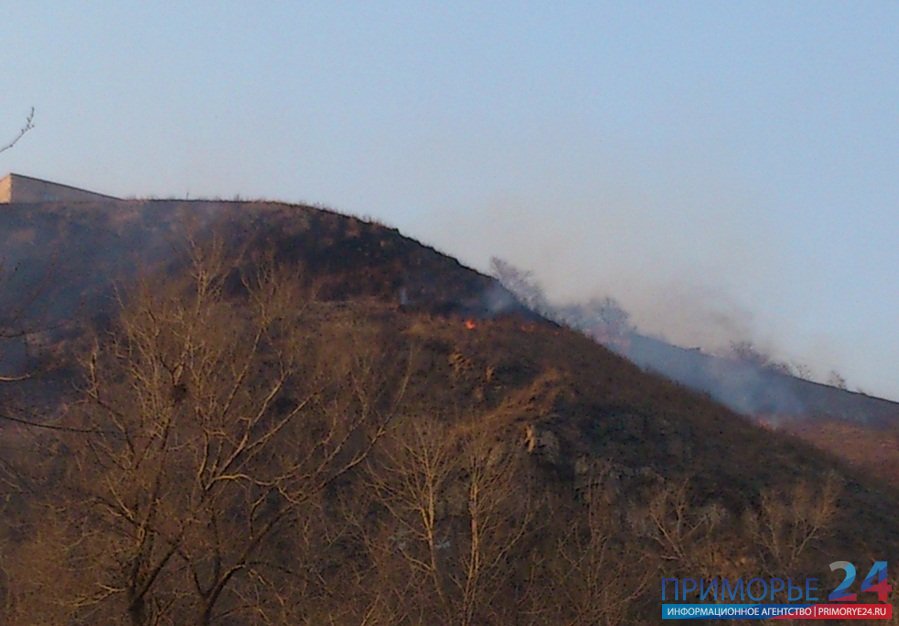 So, on Monday due to unknown arranged by well-wishers had fallen fire brigade was forced to go on the Eagle hill. At this time without spilling, but instantly flushed blaze has forced the local residents nervous.
In the MOE commented on the situation this way:
- Some residents of Vladivostok naively think that paladins are safe or even beneficial - they say, dead grass is burned, and in its place will go up rather new. This is totally wrong! In fact, the earth is dead after burns: the top fertile layer is destroyed, and at this point it will still be "show off" ugly bald spots. Moreover, the smoke from which has absorbed heavy metals grass - as well as from the dried leaves of autumn - is extremely harmful to the health and allergy sufferers can not tolerate it at all, people have had fits of asthma, they suffocate. Finally, in Vladivostok, and especially the suburbs there are cases when a vacant lot on the hill or let fall, and he immediately gets to the sheds, huts, huts, garages or parked in the open air cars - damage in the tens, if not hundreds of thousands of rubles, and well more if no one gets hurt people.
It remains to add that for violations of fire safety regulations Vladivostoktsy face fines, but as long as they remain miserable, rescuers have to rely only on the consciousness of fellow countrymen.

22-03-2013, 04:03, eng news
Igor Pushkarev was not the first time will be a guest studio television program "accents."......

18-05-2013, 00:20, eng news
On this day, from 17 to 23 hours will be stopped traffic on these road sections. (STREET)......

4-04-2013, 11:30, eng news
Unique flash mob in honor of the city is planning to organize the administration of Vladivostok with thousands of people at the Golden Bridge. It is planned that a flash mob can go on July 7. Day in...

15-07-2013, 14:50, eng news
Russian YUID rally was held in the "Ocean" from 1 to 14 July, this year, at seaside of young inspectors met 80 out of 20 regions of Russia. Within two weeks, the students participated in a variety of...

18-07-2013, 11:48, eng news
Died from injuries the following day. For more than 30 years, the MOI of Russia for the Primorye Territory spends Championship in shooting of military weapons in memory Saparbek Khamzina. Opening...

27-08-2013, 11:02, eng news
It is established that the visitor Norm became ill, he fell down and died. Arriving doctors pronounced him dead. According to preliminary reports, the death was the result of a massive heart attack....

18-04-2013, 13:00, eng news
Rated sales still keeps the credit "Trust." The loan portfolio of this product in the Far East Savings Bank exceeded 4.5 billion rubles......
20-03-2013, 12:44, eng news
First held in Vladivostok Open Championship Marine PF on mining biathlon "Trail Scout."......
16-08-2013, 22:36, eng news
Today, the cinema "Vladivostok" held a press conference of the festival "Noise", which was attended by the organizer of the "kinokursy" Tikhon Makarov, head of the Youth Authority Vladivostok Oksana...

1-04-2013, 09:20, eng news
Today, Russia launched the spring conscription campaign. Draft campaign started April 1 in Primorye first recruits began to pass a medical examination. In the Eastern Military District this year...