ЗНАКОМСТВА
КРАСОТА
ЗДОРОВЬЕ
ТУРИЗМ
АВТОНОВОСТИ
НОВОСТИ СПОРТА
Labor Day will leave Beijing without alcohol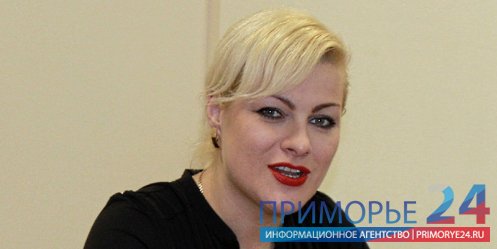 Photo: Anatoly Filatov

The sale of alcohol of any strength will be banned along the route of a parade. There will also be taken unprecedented security measures.

Along the perimeter of the bridge across the Golden Horn police units will be placed every 20 meters. The city center will also be heavily patrolled and protected. With a team of Ministry of Internal Affairs of the Primorsky relevant work has already been done.

It should be stressed that, according to weather forecasters, May 1 promises to be extremely warm - the temperature rises to 19 degrees. This undoubtedly will contribute to a good mood a lot more any alcohol, said the director of the Department of Culture of Primorye Anna Aleko (See photo).

17-04-2013, 09:00, eng news
The head of Vladivostok Igor Pushkarev, ordered the construction of a kindergarten in the fir from scratch......

16-09-2013, 17:30, eng news
According to the director of the Department of Agriculture and Food of Andrew Brontsa in Primorye enough potatoes and vegetables. "Already today from Siberia came first car with potatoes. 400 tons of...
26-06-2013, 21:31, eng news
Graduation noted graduates 511 classes from 34 cities and districts of the region. The main celebrations took place in Vladivostok, Ussuriisk, Spassk-distant, Fokino, educational institutions...
28-03-2013, 10:10, eng news
Police in Vladivostok declared wanted Lazarus Rubinstein, suspected of fraud. Fraudster wanted in Primorye from his actions affected hundreds of residents of the city - they paid for the production...

1-03-2013, 09:40, eng news
From China are not left out of the Primorsky Territory, more than 46 tons of vegetables. A large consignment of vegetables from China is not missing in Primorye Chinese cabbage, celery, garlic and...

16-09-2013, 17:30, eng news
Vice-Governor of the Primorsky Territory Irina Vasylkova today, 16 September, met with a delegation of young businessmen and representatives of political leaders from South Africa, China, India,...
10-06-2013, 22:16, eng news
Environmental Prosecutor's Primorye during a special inspection found that the protection of forests and fighting wildfires organized by the Department is not in full. The relevant information is...

16-03-2013, 10:17, eng news
All those who are sympathetic looks at Vladivostok and is friends with a camera, the organizers invite you to take part in the competition «Look at Vladivostok //Check to Vladivostok."......

14-05-2013, 14:30, eng news
119 athletes from Primorsky Territory became part of the Russian national teams in various sports. At the end of last year, our athletes won more than a thousand prizes at the Far Eastern, Russian...

1-08-2013, 19:31, eng news
Today in Vladivostok was opened Center for Contemporary Art "Dawn." According to the curator Catherine Krylova Center, all visitors center is plenty to do. - We now have in the center of an...