ЗНАКОМСТВА
КРАСОТА
ЗДОРОВЬЕ
ТУРИЗМ
АВТОНОВОСТИ
НОВОСТИ СПОРТА
Today starts the April campaign to receive readings of electricity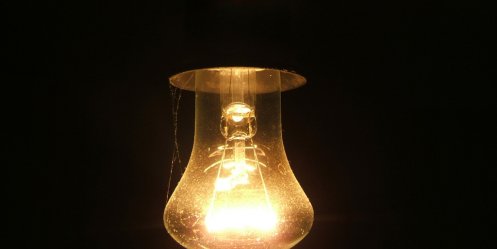 From 23 to 26 April in line with the government branch number 354 of "DEC" - "Dalenergosbyt" takes readings of individual meters individuals.
As in previous months, the power company is offering consumers 8 ways to communicate information about energy consumption.
In March, the largest number of consumers - 46000 - authorize the use of the right by the senior apartment building to shoot and report to "Dalenergosbyt" his testimony. At the end of last month, such a right is vested 793 House Committee.
Next in demand are calling on a specially dedicated lines maritime power company offices and personal contact with the consultants at the offices of Services to provide information on the monthly electricity consumption. Both methods used in March by 18500 consumers.
In addition, last month, more than 8400 residents of Primorye appreciated the convenience of transmitting readings using the form Online That does not require pre-registration. Even more 5700 customers have used e-mail indicated in the receipts, 5600 testimony sent via SMS to the number +7-924-234-4000 in the format account number, a space, the meter number, space, testimony.
Also in March, the testimony of its electricity 8000 subscribers operators reported a single information center of "DEC" on the phone 8-800-333-0-444. Service capabilities "My Account" at energy companies took advantage of another 3800 customers.
27-06-2013, 16:30, eng news
As the press-service of the Chief of the military investigation Department of the investigation Committee of Russia, the evidence gathered in the military investigative Department of the...

3-05-2013, 19:20, eng news
Information service of Radio "Lemma" - News in the full range!......
10-06-2013, 16:46, eng news
In the Primorye Department of the Federal bailiff service in June, the first regional stage of the all-Russia competition on a rank «Best, a bailiff of the Federal bailiff service of Russia», «Best,...

18-09-2013, 17:15, eng news
Employees of Federal Security Service detained in Primorsky Krai group that received a long time in China and later spread synthetic drugs. The channel of delivery of drugs is covered in Primorye...

1-03-2013, 09:03, eng news
Jewish cultural center. Now the future construction site outside ensign Komarov being topographical surveys......

16-09-2013, 17:30, eng news
Thirteen fire brigades eliminate fire on a nuclear submarine "Irkutsk", which is being repaired at a shipyard in Bolshoi Kamen. Heavy smoke arose during welding operations. Now fire shed space...

13-08-2013, 17:34, eng news
Today, August 13 as part of the Pacific Fleet large-scale exercises operational duty Connection water region patrol ships of forces in the north-east of Russia took over the radio signal "SOS" of...

23-04-2013, 16:10, eng news
Vladivostok GUM send dividend half of the annual net profit, amounting to 5750000 rubles......

29-04-2013, 12:00, eng news
A member of the party "United Russia" Christina Yatsenko, who has filed an application before the executive committee, decided to withdraw his candidacy in favor of a broader public representation......
15-05-2013, 19:40, eng news
Today in Harbin is the largest Orthodox community in China, but no Orthodox priests, believers themselves make worship at home......