ЗНАКОМСТВА
КРАСОТА
ЗДОРОВЬЕ
ТУРИЗМ
АВТОНОВОСТИ
НОВОСТИ СПОРТА
Drunk habarovchanin mutinied on board the aircraft, "the Beijing-Khabarovsk"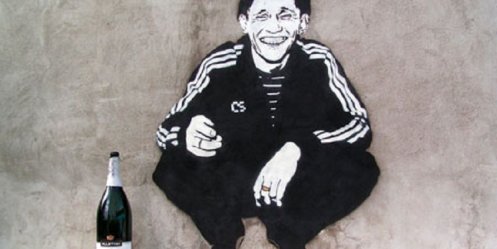 Flight passenger communication "Beijing-Khabarovsk" detained at the airport of Khabarovsk for disorderly conduct during the flight. The press-service of the transport on the Far Eastern Federal District of the Russian Federation Ministry of Internal Affairs.
"In the duty of the airport of Khabarovsk has applied flight attendant airline" Siberia. "On board the plane was a passenger in an aggressive state, violating public order and using foul language against members of the crew", - Told the agency.
In the management of the transport specified that the passenger resides in the Khabarovsk Territory.
The employees of the Interior Ministry of the Line of Khabarovsk Russia to transport men against the administrative report under Art. 20.1 of the Administrative Code.
23-06-2013, 17:17, eng news
In Vladivostok may receive its Hermitage. As the press-service of the Governor of Primorsky Krai, this was announced during the negotiations between the administration of Primorsky Krai and the...
28-06-2013, 16:45, eng news
Guests will be offered theatrical performances, performances of creative collectives of Tatar, Bashkir and other nationalities, the competitions - wrestling kuresh, tug of war, armwrestling, national...
19-06-2013, 13:32, eng news
18 June 2013 in the corridor of non-residential premises of the senior head of the industrial zone PKU IR -29 prison service of Russia for the Primorsky Krai found his body with signs of violent...

3-04-2013, 13:00, eng news
Lawmakers decided to go back to the problem of enforcing the law, but with the participation of transport inspection, inviting them to the next meeting of the committee......

22-03-2013, 08:29, eng news
March 21 at the meeting of the Committee of the Legislative Assembly on fiscal policy and financial resources of the deputies considered amendments to the law "On the regional budget for 2013 and the...

5-07-2013, 18:46, eng news
Investigators Transport Management has completed work on the criminal case against deputy Nowicki rural settlement in Primorsky Krai. The deputy accused of fraud Maritime He is accused of fraud...

1-05-2013, 00:00, eng news
The school number 33 after nearly a decade working again gym. Prior to that, students had to deal with on the street, and in winter in the offices. (PHOTOS)......

13-05-2013, 14:20, eng news
After the introduction of the new scheme of movement specialists for several days will be monitoring the traffic situation in the area, after which they will make the necessary adjustments modes of...

9-04-2013, 12:50, eng news
Construction and reconstruction of kindergartens is on assignment Mayor Igor Pushkarev. Over the last four years have all significantly reduced......

10-03-2013, 07:22, eng news
"To survive in spite of" - the name of the new program, which is presented to the public Arbenina Diana and the "Night Snipers". After a three year break, the group visited Vladivostok (PHOTO)......