ЗНАКОМСТВА
КРАСОТА
ЗДОРОВЬЕ
ТУРИЗМ
АВТОНОВОСТИ
НОВОСТИ СПОРТА
Drunk habarovchanin mutinied on board the aircraft, "the Beijing-Khabarovsk"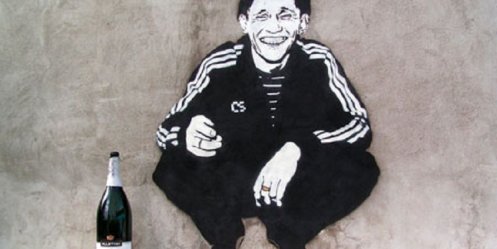 Flight passenger communication "Beijing-Khabarovsk" detained at the airport of Khabarovsk for disorderly conduct during the flight. The press-service of the transport on the Far Eastern Federal District of the Russian Federation Ministry of Internal Affairs.
"In the duty of the airport of Khabarovsk has applied flight attendant airline" Siberia. "On board the plane was a passenger in an aggressive state, violating public order and using foul language against members of the crew", - Told the agency.
In the management of the transport specified that the passenger resides in the Khabarovsk Territory.
The employees of the Interior Ministry of the Line of Khabarovsk Russia to transport men against the administrative report under Art. 20.1 of the Administrative Code.

8-05-2013, 12:20, eng news
"We are pleased that we have the honor over the years to serve these customers, and we appreciate their trust," - says the congratulations......
1-05-2013, 11:00, eng news
First column of demonstrators will go over a bridge across the Golden Horn. Expected to take part in the procession of 20000 people, and a column of cyclists at least two thousand people......

20-07-2013, 11:47, eng news
Recall between the company and the bank signed a general agreement on the framework for a line of credit in the amount of 200 million rubles. the investment project, including the reconstruction of...

20-08-2013, 23:31, eng news
seriously. The Ministry of Finance of the Russian Federation to think seriously about how to optimize the fiscal expenditure. Once the project is aimed at optimizing the Russian government for...

1-08-2013, 19:16, eng news
Primorsky Territory Governor Vladimir Miklushevsky today, August 1 held a joint meeting with the Director General of the Russian subsidiary of Metro Cash & Carry Peter Boone and the head of the...

10-09-2013, 15:40, eng news
The Investigative Committee in the Primorsky Territory completed a criminal case against 62-year-old woman - General Director of "Maritime design office." For failure to pay wages - She is accused of...
11-07-2013, 17:47, eng news
Dalnerechensk. Operational staff of drug control have brought to justice not only the ordinary traffickers, but also go out to the organizer and its henchmen. Organizer, and they turned out to be a...

3-09-2013, 01:15, eng news
September 7 at the waterfront in the capital of Primorye Tsarevich host international fireworks festival. Fireworks show will surprise residents of Vladivostok Participation in the event will be a...

29-07-2013, 18:15, eng news
Primorsky Territory Governor Vladimir Miklushevsky today, July 29 held a reception of citizens on personal matters. Primorye Governor held a reception on personal issues first turned to the head of...
25-06-2013, 12:15, eng news
June 27 OJSC «Sberbank of Russia» together with the innovative portal «Business environment» give the Vladivostok entrepreneurs with an online chat with outstanding political and public figure,...