ЗНАКОМСТВА
КРАСОТА
ЗДОРОВЬЕ
ТУРИЗМ
АВТОНОВОСТИ
НОВОСТИ СПОРТА
One of the last romantics Russian rock returns to Vladivostok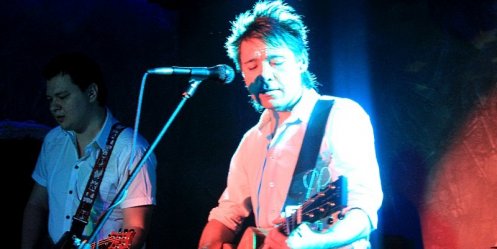 Photo: Anatoly Filatov

Six months later, after a successful concert "Torba-on-Tough" in full, its leader Max IVAN returns to Vladivostok with a solo acoustic concert.

Max and Ivan "Torba-on-Tough" - a phenomenon in domestic music unique. According to music critics, the main highlight of his group - a unique and surprisingly strong vocals of frontman Max Ivanov and chosen "Torbay" overall musical style.


Max's songs are particularly guitar melody and sincerity, and their music brings people of different age and outlook.

At the last concert in Vladivostok was not indifferent. Then, with a tour of "Vostok-1" group traveled from the Baltic Sea to the Sea of Japan, from St. Petersburg to Vladivostok.

April 26 a ballroom TAC "Underground"

The concert starts at 20:00

Tickets 500 rubles

Pre-sale is not made.

Information: Tel.: 296-99-88
27-05-2013, 10:20, eng news
Participation in the forum will be more than 250 delegates from 62 countries. The main thematic line forum ATEF is energy security in the Asia-Pacific region......

26-08-2013, 16:16, eng news
In the period from 2011 to 2012. in the department of bailiffs Yakovlev district was initiated 5 of enforcement proceedings in respect of the citizen K Twenty-five she owes the state more than 20...

16-03-2013, 09:07, eng news
A brief overview of the traditional performances on tour that we please all ages, talents and callings......
25-04-2013, 19:20, eng news
In the Tuesday, April 23 the Supreme Arbitration Court of the Russian Federation has put an end to the dispute over the unreasonably high prices for solid waste removal in Vladivostok in force in...

19-08-2013, 12:16, eng news
Updated information on the Far Eastern Center for Hydrometeorology and Environmental Monitoring, at p. Cupid is expected to achieve maximum levels of water in the city of Khabarovsk,...

17-07-2013, 13:32, eng news
Youth Chamber initiated a number of appeals to the authorities of the city, held meetings, bringing the issue was resolved. Soon in this corner of the rest of the townspeople will be multilevel...

5-09-2013, 18:01, eng news
On the track "Patroclus-Sedanka" of an accident involving two trucks. One driver in a serious condition to the hospital. Two trucks faced man in Vladivostok on Nissan Condor moved from the Bay of...
20-03-2013, 04:15, eng news
Traffic police offers to all residents of the region to participate in prevention activities "Warning - vacation," and by his example to teach students the alphabet road......

18-03-2013, 03:32, eng news
guests. Prosecutors Ussuriysk checking activities Pokrovsky home for the elderly and disabled, has found numerous violations. Head nursing home money appropriated guests found that the guests in the...
27-06-2013, 16:31, eng news
Then the Prosecutor of the city sent a requirement to provide information regarding spouses (spouse) and minor children of employees of police, who are obligated to provide the information on...