ЗНАКОМСТВА
КРАСОТА
ЗДОРОВЬЕ
ТУРИЗМ
АВТОНОВОСТИ
НОВОСТИ СПОРТА
Youth Vladivostok will clean the grave sites of veterans of the Great Patriotic War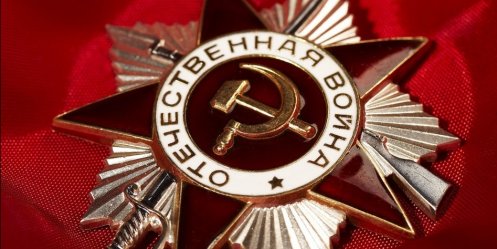 Photo: gigamir.ru

On the eve of 68th anniversary of Victory in the Great Patriotic War of 1941-1945 will be civil-patriotic action "Pride." Organized by the Office of Youth Affairs Administration of Vladivostok.

Main objective of the action - to preserve and enhance the traditions of his native city, region, Russia. On Friday, April 19 volunteers from the indifferent young people will put in order the grave sites of veterans of the Great Patriotic War, local wars and military conflicts, located at the Marine Cemetery. Starts at 11:00.

The action is "Pride" supported - "Youth Resource Center" in Vladivostok, pupils and students of educational institutions of the city.

18-07-2013, 23:00, eng news
Starting at 17:00. Place - CSF "Sparta" (street Ovchinnikov, 34). Price DER-shot (hitting with ultra-long-distance) - 2000 rubles, and so every week. If mad-shot will not be drawn, the prize will be...

17-03-2013, 09:45, eng news
Today, in the military districts most in demand professionals for staffing positions in the Army Signal Corps, submarine forces, as well as drivers of categories D, E......

24-03-2013, 03:47, eng news
NATO experts have made a document under which the members of the alliance should meet military strikes in the event of a serious cyber threats......
5-04-2013, 06:50, eng news
The most realistic way to solve the problems of solid waste disposal is a government funding in the long-term programs of the municipal territory and......
23-05-2013, 11:20, eng news
Yesterday Primorye heat network published a list of the return of hot water at 60 locations. But soon the residents of these homes began to complain that the water there was no, or not......

11-03-2013, 10:01, eng news
In 2013 scheduled to open in Primorye 7 multifunctional centers, based on which will run 95 "single window" for the provision of public and municipal services......
18-06-2013, 09:47, eng news
At the meeting with the head of city Igor Пушкаревым teachers approved projects proposed for voting residents of the regional capital, and have already voted for your suggestions. «Teachers have...
6-06-2013, 13:15, eng news
Every year in Vladivostok is becoming more and more comfortable courtyards. Work is carried out, first of all, on those streets, where the repair has been carried out for decades. This year in the...

9-04-2013, 09:50, eng news
Pilots of Air Command and the Eastern Military District successfully used cells of air combat in the stratosphere. (PHOTOS)......

22-04-2013, 16:10, eng news
Today, video conferencing a meeting with students of the first Vladivostok Film School will hold 23-year-old line producer Vazgen Khachatryan. Topic of the master class - the organization of the...