ЗНАКОМСТВА
КРАСОТА
ЗДОРОВЬЕ
ТУРИЗМ
АВТОНОВОСТИ
НОВОСТИ СПОРТА
On Thursday in Vladivostok chance of rain and snow, strong wind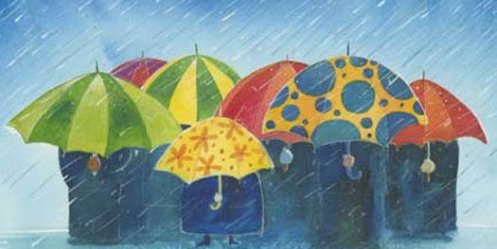 Photo: focus.ua

Today, April 18 weather conditions in Primorye determine: night field of high-pressure day-fronts. In the region at night, rain, rain in places in the afternoon (rain and snow). Wind northwest, west and moderate. Temperatures of +2 -11 ° C, the day +4 +9 ° C.

In Vladivostok, cloudy, night, rain, rain in the afternoon (rain and snow. Moderate westerly wind at night, daytime north moderate to strong. Night temperature 0 +2 ° C, daytime +5 +7 ° C. The level of radiation 11 mR /hr.

B Ussurijsk cloudy, rain. Wind northwest umerennyy.Temperatura night air -0 -2 ° C, 7 day . +9 ° C.

in Nakhodka, partly cloudy, rain at night, daytime precipitation (rain and snow). wind northwest, moderate wind. temperature of the air at -1 +1 ° C, daytime +5 +7 ° C.

12-09-2013, 16:20, eng news
DenizBank, which is part of the Group Savings Bank, has announced a strategic partnership with MoneyGram, a global leader in money transfer, - the press service of the Far Eastern Bank OJSC "Sberbank...

19-03-2013, 04:00, eng news
In March this year, police in the district of Primorye Anuchinskom opened a criminal case against former senior specialist. Woman accused of embezzlement or misappropriation of funds. The audit...

16-04-2013, 15:00, eng news
More than 5 grams of heroin seized by the Ussuri interdistrict department of the Office of Drug Control Service of Russia for the Primorye Territory in Korsakovka villager......

16-04-2013, 16:10, eng news
April 18 at Design Factory "Dawn in the capital of Primorye will open the first film school in the Far East. Film School starts in Vladivostok critic Yuri Stroikov conducting selection to participate...

13-05-2013, 17:20, eng news
From 1 to 14 May at Easter and memorial days in the regional capital of the organized movement of urban passenger transport to the sites of mass graves "Naval Cemetery" and the cemetery "Forest"...
25-06-2013, 12:16, eng news
Queue twice a month in the accounting of the enterprise almost everywhere leave in the past - today the overwhelming majority of workers involved in the Bank payroll projects and get their belongings...

13-04-2013, 12:00, eng news
From the beginning, in Primorye disbanded more than three thousand IP - pay 34000 a year for them was not under force......
26-06-2013, 21:30, eng news
Participation in the survey received and the theatre's artistic Director Efim Звеняцкий. He carefully examined all the projects presented at the choice of the citizens, and voted for three of them....

25-07-2013, 15:15, eng news
As reported by "Primore24" prosecutor Primorsky Krai, the indictment against a citizen of China, who is accused of bribing an official in a large scale for the commission obviously illegal actions...

9-08-2013, 17:00, eng news
Today in Primorye flew famous boxer Kostya Tsu. He will meet with the residents of the city of Ussuriysk and conduct exercises. Kostya Ju arrived in Primorye - Charging will take place in any case....