ЗНАКОМСТВА
КРАСОТА
ЗДОРОВЬЕ
ТУРИЗМ
АВТОНОВОСТИ
НОВОСТИ СПОРТА
28-year-old resident of Primorye mercilessly killed a 14-year-old girl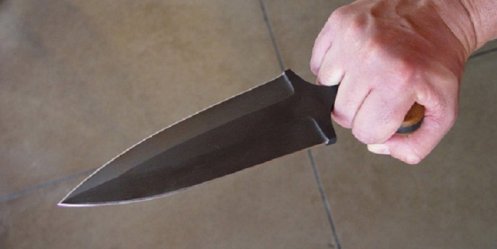 In partisan criminal case into the discovery of the bodies of 14-year-old girl with numerous traces of blows with a knife.
April 17 in the house on the street. Central body was found 14-year-old girl with multiple stab wounds to the chest.
Upon investigating authorities of the TFR in the Primorye Territory prosecuted for the crime under Part 1 of Art. 105 of the Criminal Code (murder). On suspicion of violence detained a 28-ments man - the owner of the apartment where the crime was committed.
Now in a criminal case the complex of the original investigation: inspected the crime scene, question the suspects, a forensic medical examination.

28-03-2013, 06:00, eng news
April 19 in the ballroom TAC "Underground" group "Black Obelisk" will play a big concert. While Beijing may be perhaps the last city where the song will be performed by Anatoly Krupnova "live"......

10-04-2013, 15:50, eng news
On April 8 the average price of gasoline was to Vladivostok - AI-92 - 3247 AI-95 - 3509 diesel fuel - 3480 rubles per liter......

6-05-2013, 13:30, eng news
Investigating authorities Maritime opened a criminal case against a man born in 1971. He is accused of raping a young girl. The man in the Primorye raped a little girl in April of this year, in an...
24-06-2013, 17:15, eng news
Today, 24 June, the duty of the city police Department of the city of Nakhodka turned 30-year-old resident. Applicant submits that in the area of the houses on the street Бокситогорская unknown...

15-07-2013, 14:49, eng news
"Complaints" campaign was not a success: the actions of bailiffs to be legitimate, and the arrest of the accounts was lifted only after the debt sisters to the lending institution has been repaid. A...

10-09-2013, 11:50, eng news
14 citizens of Uzbekistan, Tajikistan and China is waiting for expulsion from the territory of Russia. Police Main Department of Internal Affairs of Russia on DFO conducted promptly and preventive...
19-06-2013, 22:45, eng news
In the Sunday, June 16 Ussuriisk missing 6-year-old boy. His body was found a few days later Komarovka. Upon the death of the investigating authorities of the TFR in the Primorsky Territory is...

15-04-2013, 19:11, eng news
For shipping company "Roman" in the Primorye Territory in Bailiffs 40 execution proceedings. By decision of the Frunze district court of Vladivostok bailiffs must collect from the company 37 million...

17-09-2013, 14:15, eng news
Revealed a glaring fact, the investigating committee in Primorye. And it all started with an accident. September 152013 in the river in the village of Shkotovke Shkotovo found the body of a boy born...

28-05-2013, 10:20, eng news
As time goes by, the cost of food is changing, and because such studies will be conducted regularly. Stay tuned! (Prices)......