ЗНАКОМСТВА
КРАСОТА
ЗДОРОВЬЕ
ТУРИЗМ
АВТОНОВОСТИ
НОВОСТИ СПОРТА
28-year-old resident of Primorye mercilessly killed a 14-year-old girl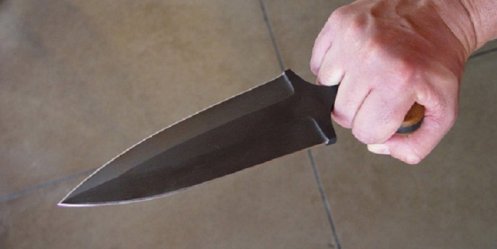 In partisan criminal case into the discovery of the bodies of 14-year-old girl with numerous traces of blows with a knife.
April 17 in the house on the street. Central body was found 14-year-old girl with multiple stab wounds to the chest.
Upon investigating authorities of the TFR in the Primorye Territory prosecuted for the crime under Part 1 of Art. 105 of the Criminal Code (murder). On suspicion of violence detained a 28-ments man - the owner of the apartment where the crime was committed.
Now in a criminal case the complex of the original investigation: inspected the crime scene, question the suspects, a forensic medical examination.

6-05-2013, 15:20, eng news
The first ecological event this year took place in late April......

7-08-2013, 13:00, eng news
"Luch-Energia" will meet at a party with one of the tournament favorites - Vladikavkaz "Alania", which occupies the fifth place in the standings. Kick-off at 18:00 local time (01-00 in the Primorye)....

6-08-2013, 20:45, eng news
On the night of Monday to Tuesday around 4:00 in the duty of the traffic police in Artem was reported accidents. Arrived at the scene of an accident outfit DPS investigative team and physicians. A...

22-07-2013, 12:16, eng news
Prosecutor's Office of the Primorsky Territory analyzed the work by the compliance of labor rights. As reported on the website of the department, the observance of labor rights are under special...

26-03-2013, 16:50, eng news
Laboratory studies and sour milk products, conducted last week, showed that in the cheese, produced in one of the farming district of Primorye Khorolskiy found staphylococcus. In the seaside cottage...

1-07-2013, 11:46, eng news
Obstetric Department of the institution resumed its work after the planned sanitary processing and ventilation. As has informed the head physician of the КГБУЗ Vladivostok clinical maternity hospital...

4-09-2013, 15:45, eng news
At the annual International Cup in street basketball, which will be held in Vladivostok on Saturday September 7 will come the best teams of Asia-Pacific, held fights the best basketball players....

29-03-2013, 05:10, eng news
Investigators in the Primorsky Territory initiated a criminal case against a 35-year resident of Vladivostok. He is suspected of using a life-threatening violence against a government representative....

24-05-2013, 14:20, eng news
A new exhibition shows the new time, and the photos to track how much the image of the port city. (PHOTOS)......

10-09-2013, 02:41, eng news
"All the city's 336 polling stations worked from 8 am to 20 pm. Violations during the vote is not fixed. The number of complaints was an order of magnitude smaller than in all previous elections, the...