ЗНАКОМСТВА
КРАСОТА
ЗДОРОВЬЕ
ТУРИЗМ
АВТОНОВОСТИ
НОВОСТИ СПОРТА
The suspicions were confirmed: the 22-year-old mother herself strangled the newborn in Primorye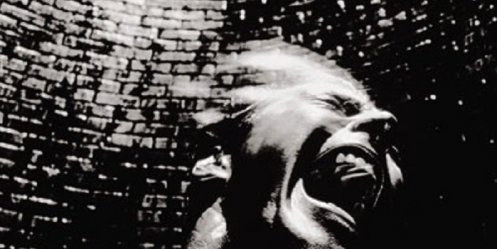 In Ussurijsk on the results of preliminary inquiries into the discovery of the body newborn prosecuted.
As previously reported IA Primore24 April 16 in an apartment on the street Arsenyev was found dead baby. Upon investigating authorities of the TFR in the Primorye Territory was organized investigation verification. As a result, found that the death of an infant was the result of mechanical asphyxia - in other words, the child was strangled.
When the scan decided to institute criminal proceedings under Art. 106 of the Criminal Code (murder of the mother of a newborn child).
In a criminal case under investigation steps: examine a witness, a forensic examination, the investigation continues. Recall that the mother - a 22 year old student teacher's college - had already left their first child my grandmother, who lives in Sakhalin. Second pregnancy she hid from the mother and doctors and consequently tried to mislead by claiming that the child is born dead.

16-05-2013, 16:20, eng news
The Fifth Appellate Court considered the appeal on May 13 of "MRTS" found no reason to cancel the decision of the court of first instance......

21-03-2013, 09:05, eng news
March 25 in the Primorsky Territory Administration will "round table" on the problems of donation......

2-03-2013, 07:53, eng news
Every month, Russians demonstrate greater economic confidence. People have become more pampered. This is indicated by recent research "Romir"......
5-06-2013, 10:00, eng news
ARIES will get a burst of energy and desire to act. You have new interests, almost always associated with wonderful directions in creativity. Will have the opportunity to implement long-standing...

21-09-2013, 10:47, eng news
Vladivostok "Admiral" has lost a third consecutive championship match of the Continental Hockey League (KHL). On Friday it 4-1 in Magnitogorsk defeated local "Metallurg", said club Urals. How to ...
21-06-2013, 13:02, eng news
Task set clear: to help the mayor Igor Пушкареву choose priority development projects of the city. The correspondent of «In» met with the guys and was surprised how seriously they mostly younger...
28-02-2013, 03:30, eng news
In the capital of Primorye works program "move people from emergency housing for 2013 - 2015 years." For three years in the new apartments will move more than 500 people. In the capital of Primorye...
24-05-2013, 11:31, eng news
Five hundred schools of Primorsky Krai order and security during the holiday of "Last Call" will provide about a thousand police officers. May 25 "The Last Call" The ceremony is traditionally held on...
21-06-2013, 17:47, eng news
In the city of Nakhodka on the materials of the Prosecutor's investigation, the criminal case against an officer of the service of judicial bailiffs. As has told to the correspondent of RIA...

5-07-2013, 13:16, eng news
В эти выходные жители и гости Владивостока смогут увидеть захватывающие гонки на «Драконах». С 6 по 7 июля на акватории водной станции ТОФ состоятся Всероссийские соревнования – 10-я Открытая регата...