ЗНАКОМСТВА
КРАСОТА
ЗДОРОВЬЕ
ТУРИЗМ
АВТОНОВОСТИ
НОВОСТИ СПОРТА
Residents of Primorye write congratulations on Victory Day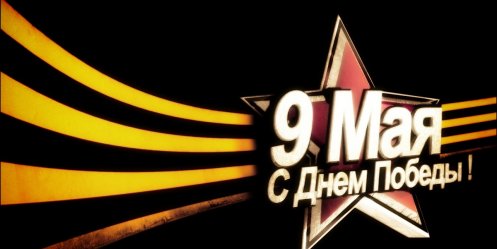 On the eve of the Victory Day Primorye residents collected the first thousand greeting cards for veterans of war and labor. In all the cities and regions of Primorye is undergoing collection of congratulations, organized by the Russian Post.
Vetaranam personal thanks for their heroic deeds can express any. To become a party to the action, it is enough to buy a postcard marked the holiday theme, write your greetings on the card veteran and lower it to a special mailbox or deliver to the operator.
Delivery holiday greetings organized in all cities and regions of Primorye: before May 9 postmen deliver letters all veterans together with the presidential letters.
In addition, in the course of the action "Charity subscription" Mail of Russia invites all who wish to subscribe to any periodical to the nursing homes, veterans homes and other socially important institutions.
Help IA Primore24
Russian action "Gratitude countrymen" held "Post of Russia" the second year in a row. In 2012 the event was attended by 25 branches, more than 2700 post offices and more than 500 schools, colleges, military schools and universities. Veterans across the country received more than 300000 greeting cards. In Primorye for veterans received 17890 letters
For participation in the action can be obtained by calling (423) 241-37-70.

15-03-2013, 06:40, eng news
Resident finds Eudoxia M. Lukhanin celebrated its 103 birthday. Primorye residents happy birthday congratulated Vladimir Putin Biography women eventful. During the Civil War, her father died, she...
15-06-2013, 16:32, eng news
During the ether discussed the issues of prevention of child road traffic injuries. During the summer vacation Госавтоиспекция States spike in the number of car crash involving children. In this...

12-07-2013, 20:45, eng news
Beautifully designed banners and flags, more than a hundred participants in the column - all employees of the single with a long history and good traditions and years of service to the citizens. MUPV...

6-03-2013, 02:17, eng news
Venezuelan President Hugo Chavez, died Tuesday, March 5. This was announced by Venezuelan Vice President Nicolas Maduro in a televised address to the nation. In December 2012 Chavez underwent a...

28-07-2013, 21:02, eng news
South Korean punk of No Brain - one of the most anticipated guests of the Festival V-ROX, which will be held in Vladivostok in late August. No Brain - one of the most famous rock bands of Korea. The...

2-03-2013, 05:10, eng news
Prepared for lovely ladies busy festive program - vocal, dance and theater rooms......
27-05-2013, 19:20, eng news
If "Luch-Energia" will win, and will not be able to overcome Transbaikalians doubles, "Siberia", our team will be the champion zone ahead of the "East."......

9-08-2013, 17:17, eng news
All clients of the Far Eastern Savings Bank, the participants Rewards "Thank you from the Savings Bank" when booking any hotel online through the site and pay by credit card, get to your bonus by: •...

22-08-2013, 18:02, eng news
One of the most renowned American dancer Joseph Phillips will work with the ballet company Seaside Theatre of Opera and Ballet. As the press service of the theater, he received an invitation in the...
17-07-2013, 13:30, eng news
For him remanded in custody. July 152013 the police received a complaint of Arsenyev 17-year-old local resident. The girl reported that in an apartment on Meadow Street a young woman was found dead...