ЗНАКОМСТВА
КРАСОТА
ЗДОРОВЬЕ
ТУРИЗМ
АВТОНОВОСТИ
НОВОСТИ СПОРТА
Two dedicated people waiting for a cat owner in Vladivostok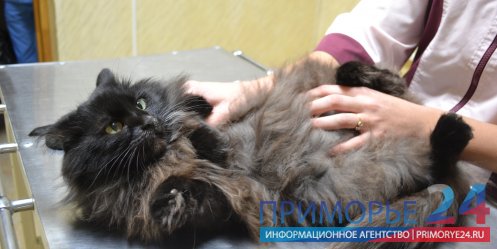 A few months ago, when in Vladivostok were unusual even for the local winter cold, the door vet clinic "The Gift" came a pregnant cat. Her before delivery open the door for the hosts - the future offspring she was simply not needed.
"How is it for us to come by - unknown. Apparently pushed maternal instinct. She was looking for protection, but not for myself - for kittens.'s And came to us. A few days later gave birth to" - Says the clinic Angelica Gryshchenko.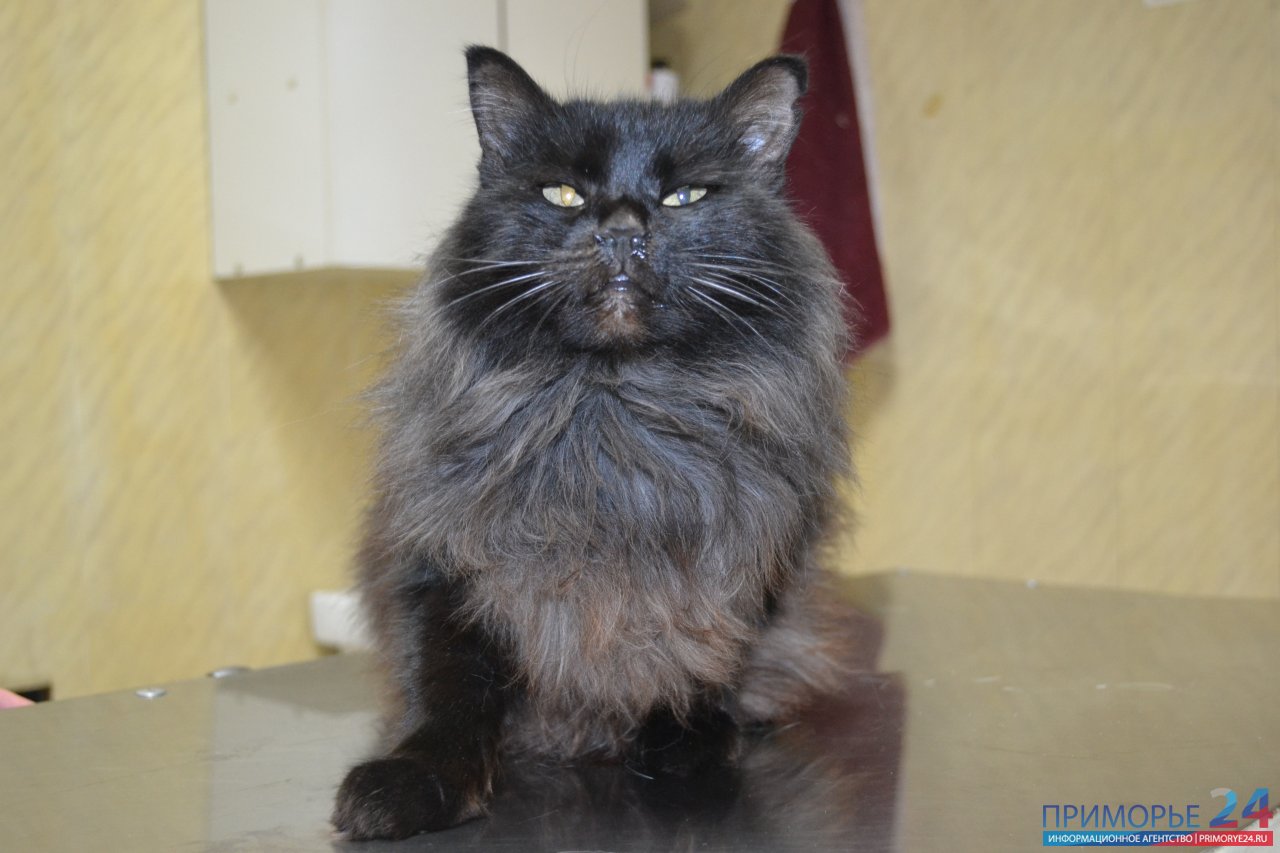 The kittens have grown up, and the staff gave them in good hands. Later taken away and very blackie. However, feline happiness was short-lived.
"Our guest was still milk. Woman came to us and said that he would take her to him. Her cats have kittens, but his mother could not feed them, and Nigella is just the thing for this" - Added the agency interlocutor.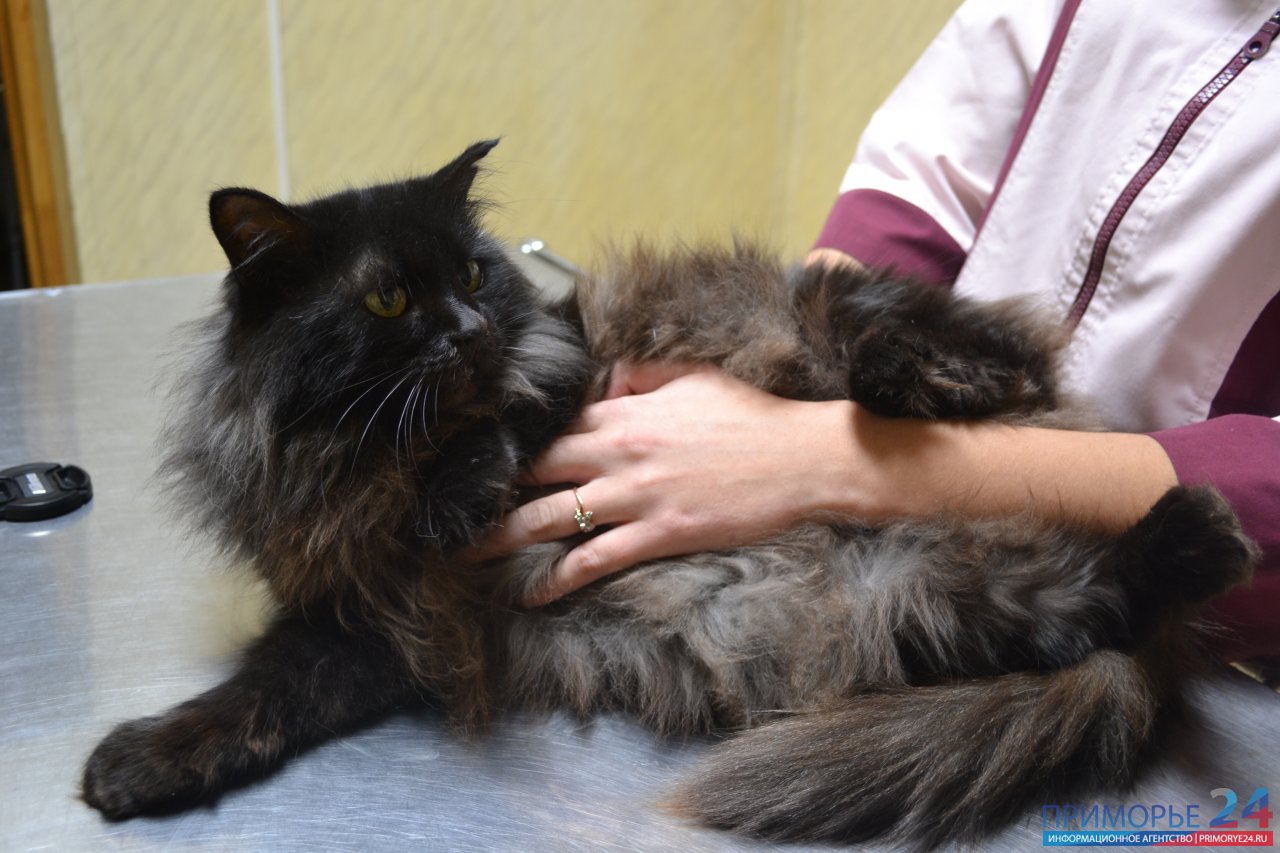 Nigella has become so second mom stranger kittens. But as soon as they got stronger, the cat again become useless. She used and tossed back into the door, "Dara". According to Angelica Gryshchenko was the end of winter, when doctors discovered it - freezing - on the doorstep.
Now Nigella lives in veterinary clinic - for several months. She is completely healthy, sterilized, accustomed to the tray. He eats everything, active, affectionate. Here she is forced to live alone in a cage - it is dangerous to walk among other hospital patients.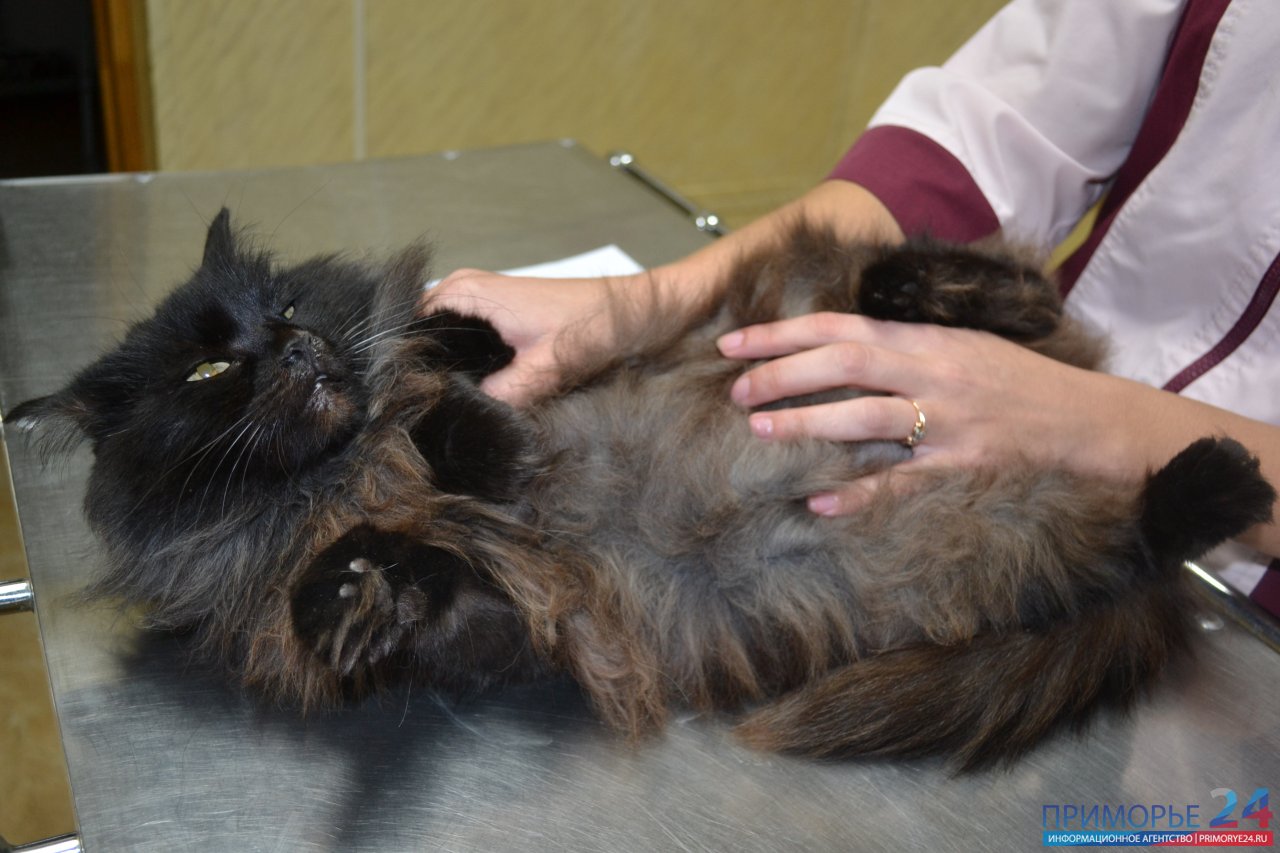 "Nigella awaits a loving owner. Instead, give kindness and love. It is still very young - she was only three years old. She has a wonderful character. It's real mother-heroine, and a good man will be a good friend," - Say the staff of the clinic.
To take in a cat at any time. She temporarily lives at Vsevolod Sibirtsev 16 - Veterinary Clinic "The Gift". Phone 220-51-58.

15-07-2013, 18:02, eng news
In the Soviet area of Vladivostok was planned raid on disadvantaged families. Commission staff Juvenile visited 11 families. Four year old living with his mother in a dilapidated structure, they pay...

6-08-2013, 15:00, eng news
Athlete of Vladivostok, Honored Master of Sports of Russia Vitaly Obotin triumphantly concluded his speech at the XXII Summer Deaflympics, held in Sofia (Bulgaria) from 24 July to 4 August....

24-08-2013, 16:46, eng news
Today, August 24 the head of Vladivostok Igor Pushkarev took part in the inauguration of the monument to the miners of the mine "Podgorodnenka[br> "Employment in the village. After the mayor...

16-07-2013, 22:18, eng news
He said that night in the apartment entered the unknown, stole appliances and jewelry. The damage caused to the applicant estimated 50000 rubles. According to the victim at the scene officers arrived...

8-04-2013, 16:40, eng news
Unification Minister countries Ryu Jae Kil told a parliamentary hearing on Monday that the North Korean nuclear test Pung-ri noted increased activity......
28-06-2013, 21:31, eng news
At the fair you can buy fresh vegetables and herbs, pickled products, honey and bee products, bakery and confectionery products, dairy, fish, meat products from producers from Vladivostok, Arseniev,...

29-04-2013, 10:00, eng news
The most "suburban" district of Primorye was chosen by vagrants and outcasts that bring a lot of trouble respectable citizens......

3-08-2013, 15:17, eng news
Trade fair of Indian goods opened Friday in the sports complex "Dynamo". The exhibition hall is not overcrowded, many residents and visitors came to see the products in the hot sun of India, as...
4-05-2013, 16:20, eng news
Participants motorcycle clubs and bikers single for a few hours have gathered in the center to see people and be seen. (PHOTOS)......

24-04-2013, 12:21, eng news
From 22 to 24 April in the capital of Primorye, a competition "Miss DVRTS Russian Ministry of Emergency Situations." Beauty contest of beauty among employees of MES It brings beauty, worked in the...