ЗНАКОМСТВА
КРАСОТА
ЗДОРОВЬЕ
ТУРИЗМ
АВТОНОВОСТИ
НОВОСТИ СПОРТА
Two dedicated people waiting for a cat owner in Vladivostok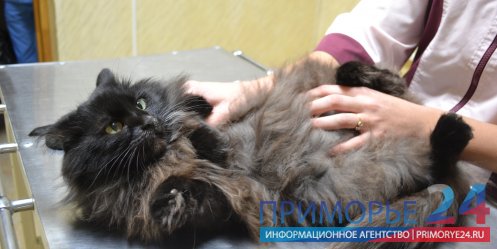 A few months ago, when in Vladivostok were unusual even for the local winter cold, the door vet clinic "The Gift" came a pregnant cat. Her before delivery open the door for the hosts - the future offspring she was simply not needed.
"How is it for us to come by - unknown. Apparently pushed maternal instinct. She was looking for protection, but not for myself - for kittens.'s And came to us. A few days later gave birth to" - Says the clinic Angelica Gryshchenko.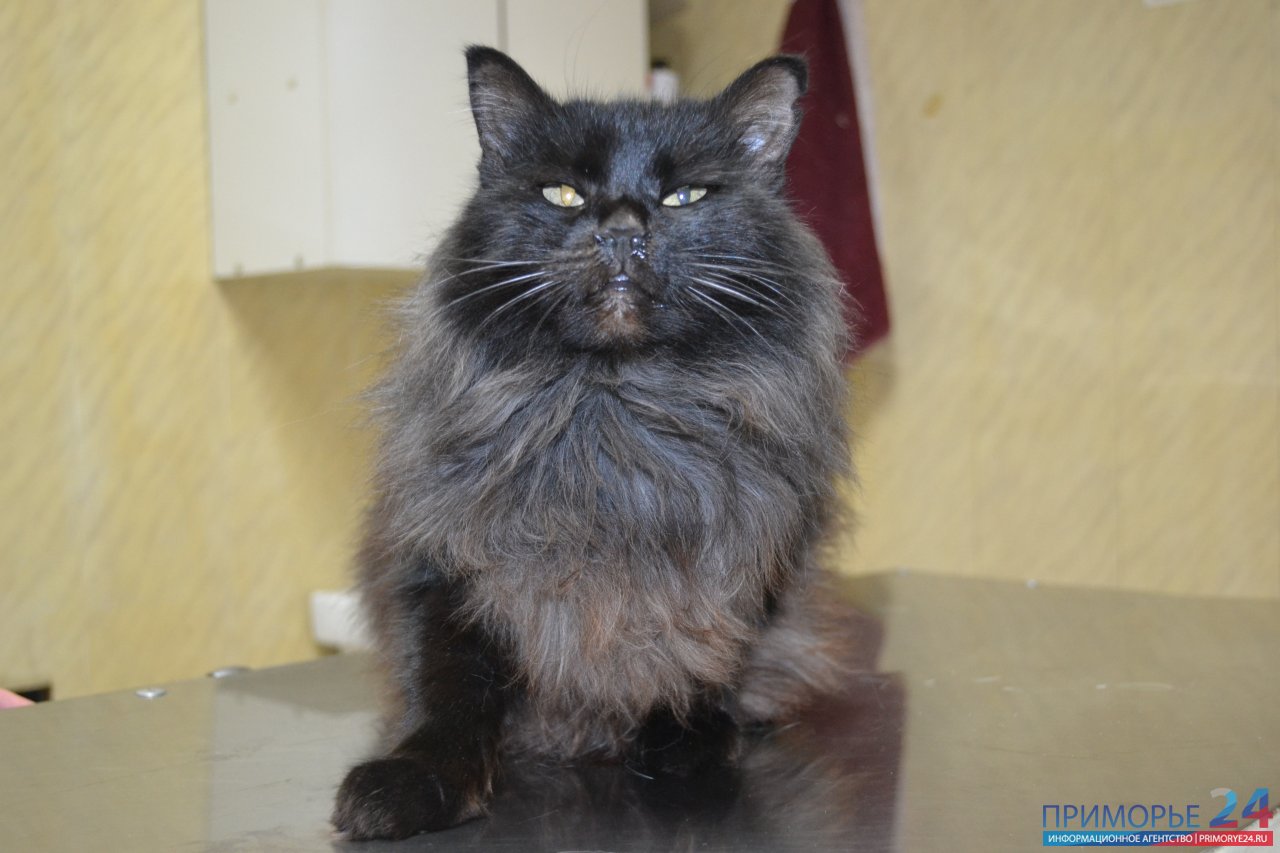 The kittens have grown up, and the staff gave them in good hands. Later taken away and very blackie. However, feline happiness was short-lived.
"Our guest was still milk. Woman came to us and said that he would take her to him. Her cats have kittens, but his mother could not feed them, and Nigella is just the thing for this" - Added the agency interlocutor.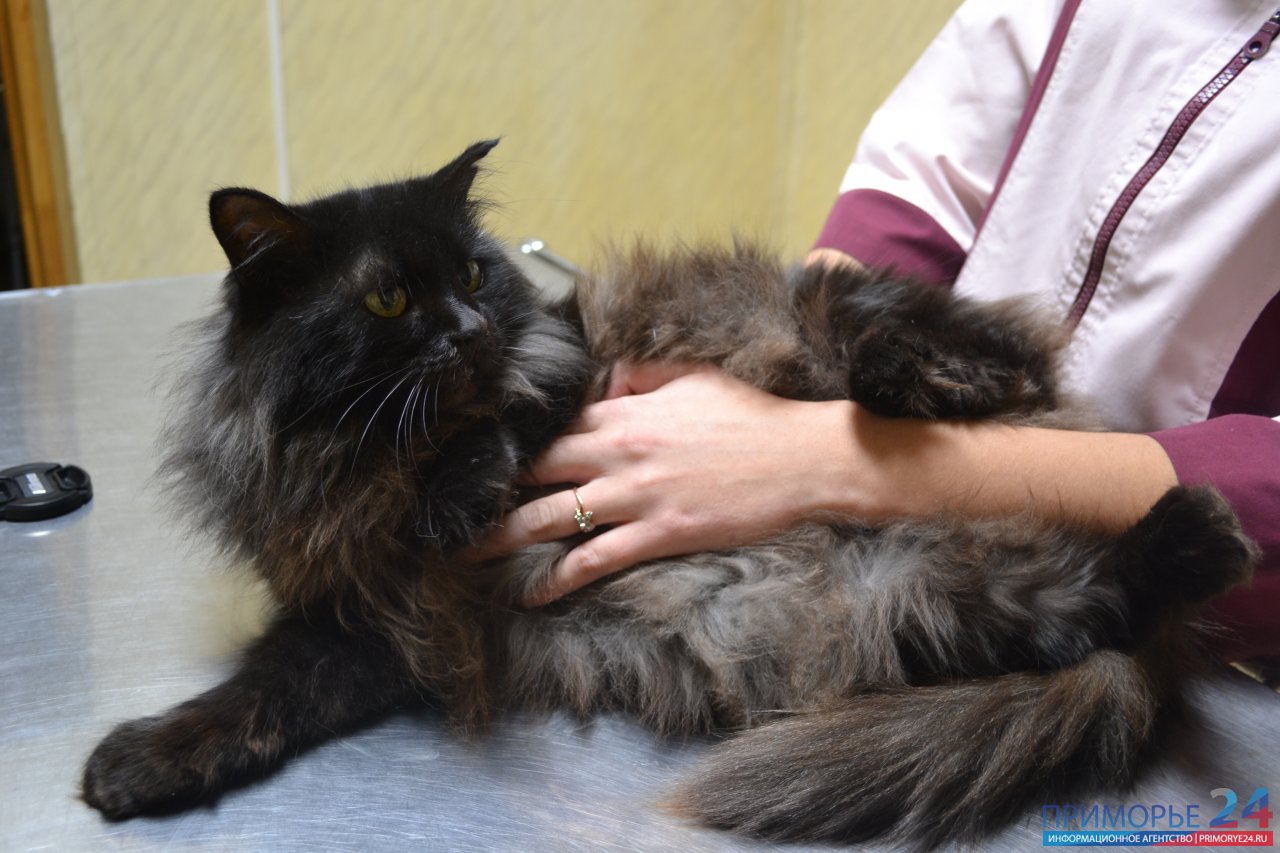 Nigella has become so second mom stranger kittens. But as soon as they got stronger, the cat again become useless. She used and tossed back into the door, "Dara". According to Angelica Gryshchenko was the end of winter, when doctors discovered it - freezing - on the doorstep.
Now Nigella lives in veterinary clinic - for several months. She is completely healthy, sterilized, accustomed to the tray. He eats everything, active, affectionate. Here she is forced to live alone in a cage - it is dangerous to walk among other hospital patients.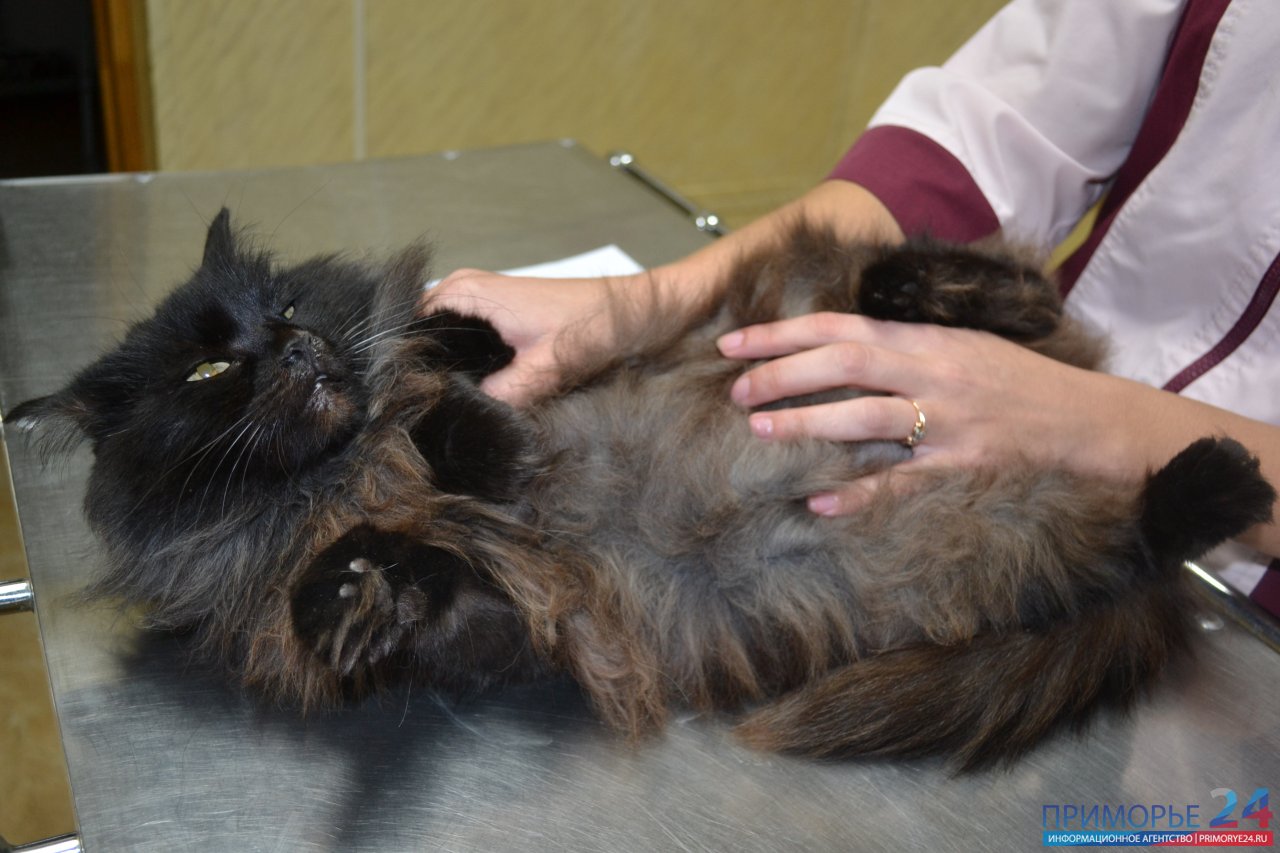 "Nigella awaits a loving owner. Instead, give kindness and love. It is still very young - she was only three years old. She has a wonderful character. It's real mother-heroine, and a good man will be a good friend," - Say the staff of the clinic.
To take in a cat at any time. She temporarily lives at Vsevolod Sibirtsev 16 - Veterinary Clinic "The Gift". Phone 220-51-58.
4-06-2013, 19:47, eng news
Loading on a network of JSC "Russian Railways" in may of 2013 was 1056 million tons, which is lower than the same period of the last year by 34%. Accordingly decreased compared with the same period...

18-07-2013, 17:17, eng news
The main accused of the incident is Igor Belikov. On 9th May, employees of a separate battalion traffic police MOI of Russia for the city of Vladivostok, located on route patrol in the streets...
22-06-2013, 22:00, eng news
Прокуратура в Приморье следит за тем, как соблюдается закон по организации и проведению азартных игр. Подпольный игорный клуб обнаружен во Владивостоке На минувшей неделе в Советском районе...

21-03-2013, 07:05, eng news
Just six projects proposed by non-profit organizations Artemovsky urban district, received financial support from the local budget for its implementation in the amount of one million two hundred...

27-05-2013, 18:20, eng news
More or less dangerous places where stray dogs can attack passers-by, our source did not call in his opinion, the whole town is equally dangerous......
22-06-2013, 22:02, eng news
В Кемеровской области начались выплаты материальной помощи пострадавшим от землетрясения. По 5 тысяч рублей получили уже более 300 человек.  Пострадавшие от землетрясения в Кемерово получают...

8-08-2013, 18:35, eng news
In the Days of Latin America in Vladivostok from 15 to 17 August at the Sports waterfront will dance workshops. To learn the basic movements of fiery passionate tango and samba will be able to...

12-07-2013, 15:00, eng news
Late at night on the street Soviet employees of the private security department of the Russian Interior Ministry, "Savior", while on patrol route, close to public transport noticed the child. The kid...

21-05-2013, 18:20, eng news
The guests expressed their intention to co-operation with colleagues from Vladivostok in the fields of electric power, energy and heat saving, sanitation, supply of power equipment and...

23-08-2013, 22:17, eng news
Every day, the level of the Amur River in the village of Pashkovo EAO growing. The village was on the waterlogged island. As of August 23 Amur added another 8 cm dangerous phenomenon is already...