ЗНАКОМСТВА
КРАСОТА
ЗДОРОВЬЕ
ТУРИЗМ
АВТОНОВОСТИ
НОВОСТИ СПОРТА
In Primorye, arrested a gang of drug traffickers who sold hashish in a military settlement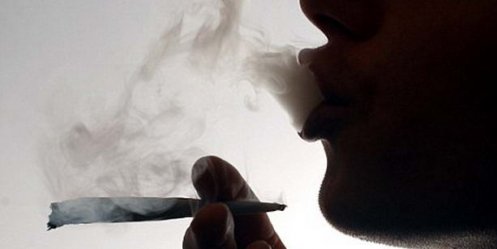 Drug control authorities and the Federal Security Service of Russia on the Pacific Fleet had a large-scale operation in the closed and the village Fokino Danube.
Large-scale operation to curb the activities of a criminal group that sold hashish and "Khimki", held by Russian FSB officials UFSKN Pacific Fleet and Russia's Primorsky Krai in the closed village Fokin and Danube.
Searches and seizures carried out simultaneously in 10 locations. Seized more than 350 grams of hashish and hashish oil, about a pound of marijuana, hashish oil mixture with tobacco and smooth-edged weapon, an electric, Order of the Patriotic War (presumably stolen), and more than 500 thousand.
During the operation, arrested eight suspects, some of them had already tried, including involvement in drug trafficking. According to witnesses, a number narkotochek where raided daily held up to 40 customers. Due to the fact that they operated in a closed administrative-territorial unit, verified information about the possible purchase of drugs by military personnel.
Number of criminal cases related to attempted sale, preparation for sale and illegal possession of drugs, which are planned to combine in one.

29-04-2013, 11:00, eng news
After the finish of rally participants waited for an outdoor kitchen, and a point where it was possible to adjust the bike for free......

17-05-2013, 15:31, eng news
May 17 at the main base of the Pacific Fleet in the central square of Vladivostok opening of the International Festival of brass bands, which will take place over three days. International festival...

4-04-2013, 06:20, eng news
April 25 auction will be held at the building of the old passenger terminal at the airport in Beijing and land under it......

1-03-2013, 02:40, eng news
herring. On the First of the freezer warehouse near Vladivostok Rosselkhoznadzor inspectors found about 70 tons of herring from the past 7 months ago by date. About 70 tons of herring found expired...

30-03-2013, 08:00, eng news
Her friends are still at large, police appealed for help to the residents of the region. (PHOTOS)......

17-05-2013, 15:20, eng news
In terms of the city administration and the contractor - to remove all 16 illegally installed in the courtyard garages. (PHOTOS)......

4-07-2013, 13:45, eng news
Last Wednesday evening, the rescuers reached the place of a hard landing for the helicopter Mi-8 in Yakutia. Managed to find four survivors - three crew members and a 12-year-old boy. In the crash of...

5-03-2013, 10:14, eng news
More than half a million pensioners in Primorye got a lump social benefit - 900 rubles. For these purposes, directed 495 million rubles from the regional budget......

10-07-2013, 14:15, eng news
Funds raised during the charity marathon "Soldiers of victory - with gratitude," re-directed to the needs of veterans of the Great Patriotic War, home front workers and widows of war. Blagotovritelny...
5-06-2013, 15:30, eng news
In the evening on June 4 at the remote attendant fire in Lesozavodsk was reported that the street lights Labor construction trailer. Construction trailer fire was burning in the Primorye guard...