ЗНАКОМСТВА
КРАСОТА
ЗДОРОВЬЕ
ТУРИЗМ
АВТОНОВОСТИ
НОВОСТИ СПОРТА
In Primorye, arrested a gang of drug traffickers who traded hashish in a military settlement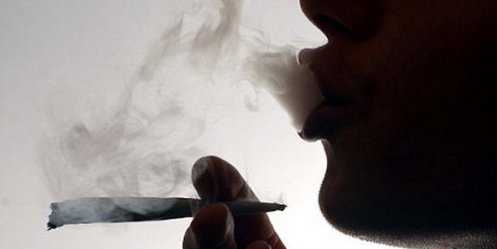 Drug control authorities and the Federal Security Service of Russia on the Pacific Fleet had a large-scale operation in the closed and the village Fokino Danube.
Large-scale operation to curb the activities of a criminal group that sold hashish and "Khimki", held by Russian FSB officials UFSKN Pacific Fleet and Russia's Primorsky Krai in the closed village Fokin and Danube.
Searches and seizures carried out simultaneously in 10 locations. Seized more than 350 grams of hashish and hashish oil, about a pound of marijuana, hashish oil mixture with tobacco and smooth-edged weapon, an electric, Order of the Patriotic War (presumably stolen), and more than 500 thousand.
During the operation, arrested eight suspects, some of them had already tried, including involvement in drug trafficking. According to witnesses, a number narkotochek where raided daily held up to 40 customers. Due to the fact that they operated in a closed administrative-territorial unit, verified information about the possible purchase of drugs by military personnel.
Number of criminal cases related to attempted sale, preparation for sale and illegal possession of drugs, which are planned to combine in one.

8-05-2013, 12:30, eng news
The capital of Primorye is preparing for the celebration of the Victory. The main event will be a parade in the city center, will be big concerts, guests can enjoy traditional soldier's porridge....
17-04-2013, 14:10, eng news
In the coastal food manufacturers found dangerous to health bacteria. Dangerous bacteria found in foods coastal manufacturers Laboratory data show held last week showed that several types of products...

11-07-2013, 18:15, eng news
On account of the criminal group of more than 20 burglaries in Ussuriysk, Border, Spassky-Far, Vladivostok, in the villages of Pokrovka and Mihailovka......
5-06-2013, 00:32, eng news
Flower inscription «Vladivostok, Prospekt 100-letiya Vladivostoka in the area of the public transport stop «Molodezhnaya» again pleases townspeople. Specialists MBU «Горзеленстрой» are planted here...

4-09-2013, 15:46, eng news
Office of Rosselkhoznadzor for Primorsky Krai and Sakhalin Oblast returned to China more than 22 tons of partially contaminated fruit and vegetable production. Edible products such as peppers,...

5-04-2013, 05:30, eng news
Twelve teams of six people each, will compete in the environmental erudition, be smart in finding answers to complex questions......

15-08-2013, 00:21, eng news
Missing 9 August 2013 Artem Gubarev, which burned car was found near the federal highway near the village of Surazhevka with burnt human remains, have the eldest son of Victor Gubarev, which used to...

2-07-2013, 20:45, eng news
The Arbitration Court of Primorye found more counterfeit goods 12000 units - parts for the manufacture of footwear. The total amount of the fine for two administrative cases instituted Khasanskaya...

10-07-2013, 21:17, eng news
Experts reported to the city, which in 2013 Pervorechenskij's overhaul of the roadway will be held at 35 sites, 24 of them - already in the works - is replacement of curbs, the training base and...

24-05-2013, 19:40, eng news
Under the bill, get free land for housing will be able to families with two children and young family......