ЗНАКОМСТВА
КРАСОТА
ЗДОРОВЬЕ
ТУРИЗМ
АВТОНОВОСТИ
НОВОСТИ СПОРТА
In Primorye, arrested a gang of drug traffickers who traded hashish in a military settlement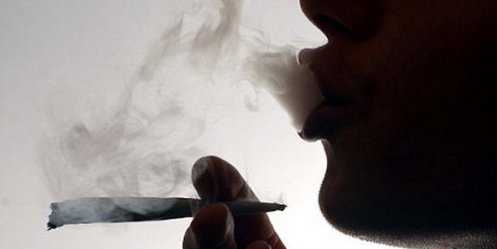 Drug control authorities and the Federal Security Service of Russia on the Pacific Fleet had a large-scale operation in the closed and the village Fokino Danube.
Large-scale operation to curb the activities of a criminal group that sold hashish and "Khimki", held by Russian FSB officials UFSKN Pacific Fleet and Russia's Primorsky Krai in the closed village Fokin and Danube.
Searches and seizures carried out simultaneously in 10 locations. Seized more than 350 grams of hashish and hashish oil, about a pound of marijuana, hashish oil mixture with tobacco and smooth-edged weapon, an electric, Order of the Patriotic War (presumably stolen), and more than 500 thousand.
During the operation, arrested eight suspects, some of them had already tried, including involvement in drug trafficking. According to witnesses, a number narkotochek where raided daily held up to 40 customers. Due to the fact that they operated in a closed administrative-territorial unit, verified information about the possible purchase of drugs by military personnel.
Number of criminal cases related to attempted sale, preparation for sale and illegal possession of drugs, which are planned to combine in one.
15-07-2013, 18:15, eng news
To participate in it must make payments through payment terminals and ATMs Savings Bank, collect checks, which can then be redeemed for gifts for the holidays. Duration of action - on September...

20-05-2013, 12:20, eng news
Bus routes with Pospelov, and the sockets (Fr. Russian) will go from Tuesday in the center of Vladivostok......
5-06-2013, 20:17, eng news
Tomorrow, on 6 June, the first municipal medium capacity buses Volkswagen Crafter will go on a revised scheme of a route №15 «Labor - TC Emerald - Labor». Thanks to this route residents of...

25-03-2013, 08:25, eng news
Today, Southern Far East is under the influence of the field of high pressure. Precipitation likely only in the north region. The air in the various regions of Primorye warm from -6 to +6 o C......

16-07-2013, 22:18, eng news
Lenin district court of Vladivostok sentenced a group of 5-locals for the commission of an offense under Part 2 of Art. 162 of the Criminal Code (robbery committed by a group of persons by prior...

19-07-2013, 19:30, eng news
The main task of Russian Railways in the coming years - to remove these infrastructure constraints......
1-04-2013, 06:20, eng news
At the plant "Star" in Bolshoi Kamen, from 2 to 4 April will interagency exercises for emergency response in the accident at radiation-hazardous facilities. Large-scale exercises held in Primorye...

6-09-2013, 11:15, eng news
In the next away match "Luch" beat Volgograd "Rotor" - 2:0. Now the "Luch" is a 10-spot in the standings. The account was opened on the 45-minute meeting. Goal "in the locker room" held Vyacheslav...

20-03-2013, 04:27, eng news
JSC "AAC" Progress "to them. Sazykina" produces combat attack helicopters Ka-50 ("Black Shark"), Ka-52 ("Alligator")......

24-07-2013, 13:58, eng news
Strong wind and rain forecast coastal weather forecasters on the next day. Due to difficult weather conditions the traffic police asks drivers not to travel in non-acute necessity. According to the...