ЗНАКОМСТВА
КРАСОТА
ЗДОРОВЬЕ
ТУРИЗМ
АВТОНОВОСТИ
НОВОСТИ СПОРТА
In Primorye, arrested a gang of drug traffickers who traded hashish in a military settlement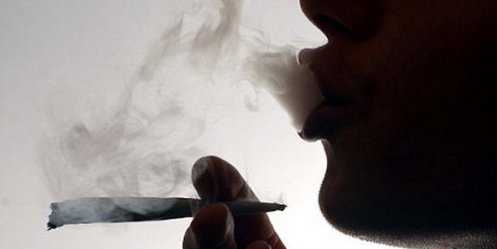 Drug control authorities and the Federal Security Service of Russia on the Pacific Fleet had a large-scale operation in the closed and the village Fokino Danube.
Large-scale operation to curb the activities of a criminal group that sold hashish and "Khimki", held by Russian FSB officials UFSKN Pacific Fleet and Russia's Primorsky Krai in the closed village Fokin and Danube.
Searches and seizures carried out simultaneously in 10 locations. Seized more than 350 grams of hashish and hashish oil, about a pound of marijuana, hashish oil mixture with tobacco and smooth-edged weapon, an electric, Order of the Patriotic War (presumably stolen), and more than 500 thousand.
During the operation, arrested eight suspects, some of them had already tried, including involvement in drug trafficking. According to witnesses, a number narkotochek where raided daily held up to 40 customers. Due to the fact that they operated in a closed administrative-territorial unit, verified information about the possible purchase of drugs by military personnel.
Number of criminal cases related to attempted sale, preparation for sale and illegal possession of drugs, which are planned to combine in one.

18-03-2013, 07:46, eng news
Against the background of the seasonal rise of the incidence of SARS and influenza in Vladivostok in late January recorded the spread of acute respiratory viral infections......

13-09-2013, 03:03, eng news
Russia ranked second in the world in the number of migrants living in its territory. This is evidenced by the report submitted by UN experts. The leader of the list - the U.S., there lived 45800000...
21-06-2013, 22:30, eng news
In the course of work the emergency services will be organized lane for the entrance of houses № 456 10 on the street Magnitogorsk, as well as to the houses № 145145а, 147149 Avenue 100-letiya...

29-03-2013, 12:20, eng news
Were put in order some tombstones, memorial service was held, with the laying white chrysanthemums mourning......

21-05-2013, 11:20, eng news
Address lists yards, where this year will be renovated, the head of Vladivostok Igor Pushkarev published in his personal blog at LiveJournal, on the official pages on Facebook, VKontakte and...

5-03-2013, 02:40, eng news
Holiday customs statistics: more roses, chrysanthemums and less pest risk......

24-07-2013, 22:05, eng news
Cover with a morning with Vladivostok another powerful cyclone has made adjustments to the movement of urban passenger transport. So, who retired from the 1st pier at 9 am on the island Popov...

12-04-2013, 19:00, eng news
The city is working on the area of Fair weekly on Fridays and Saturdays from 9 to 18 hours. It will last until May 5 followed by a break from preparations for the Victory Day parade. (PHOTOS)......
23-05-2013, 12:20, eng news
Sberbank was ahead in the ranking of such well-known brands, such as, Siemens, IKEA, Pepsi, BP, Yahoo!, JP Morgan......

29-03-2013, 13:00, eng news
The action was attended by almost every other drug control officer in Vladivostok. In total during the campaign outbound division GBUZ "KSPK" managed to collect 22 liters of blood......