ЗНАКОМСТВА
КРАСОТА
ЗДОРОВЬЕ
ТУРИЗМ
АВТОНОВОСТИ
НОВОСТИ СПОРТА
In Primorye, arrested a gang of drug traffickers who traded hashish in a military settlement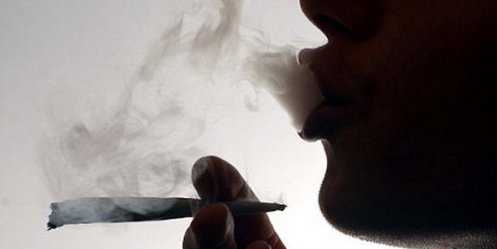 Drug control authorities and the Federal Security Service of Russia on the Pacific Fleet had a large-scale operation in the closed and the village Fokino Danube.
Large-scale operation to curb the activities of a criminal group that sold hashish and "Khimki", held by Russian FSB officials UFSKN Pacific Fleet and Russia's Primorsky Krai in the closed village Fokin and Danube.
Searches and seizures carried out simultaneously in 10 locations. Seized more than 350 grams of hashish and hashish oil, about a pound of marijuana, hashish oil mixture with tobacco and smooth-edged weapon, an electric, Order of the Patriotic War (presumably stolen), and more than 500 thousand.
During the operation, arrested eight suspects, some of them had already tried, including involvement in drug trafficking. According to witnesses, a number narkotochek where raided daily held up to 40 customers. Due to the fact that they operated in a closed administrative-territorial unit, verified information about the possible purchase of drugs by military personnel.
Number of criminal cases related to attempted sale, preparation for sale and illegal possession of drugs, which are planned to combine in one.
21-06-2013, 13:01, eng news
Today, June 21 police canine service notes 107 anniversary. Thanks to professionalism of employees of the dog training Center of the regional Department of the MIA and their four-legged pupils...

12-09-2013, 11:30, eng news
Novosibirsk game developer - the company Alawar - to help victims of the flooding in the Far East. This is the company announced on its Facebook page. "Buy the game" Farm Frenzy 3 "from 10 to 30...

16-05-2013, 13:20, eng news
FGUSP "West," the Defense Ministry has leased the land to De Friese, forgetting the Russian laws......
20-06-2013, 18:01, eng news
19 June in Vladivostok filming a video for the recorded recently by a group of «Glass» together with Leonid «ШЛеПом» Штительманом (gr. «Misty moan») the song «Murmansk - Cola». Director, cameraman...

19-03-2013, 07:20, eng news
More than a hundred rescuers donated blood for the residents of Primorye, in the event, organized EMERCOM Russia's Primorye Territory. Rescuers become donors' initiative to organize such an action...
27-02-2013, 03:00, eng news
Shall elect a detainee remand in custody......

24-04-2013, 12:10, eng news
Information service of Radio "Lemma" - News in the full range!......

10-09-2013, 15:51, eng news
The inhabitants of the Amur region, the Jewish Autonomous Oblast and Khabarovsk Krai - clients of Sberbank NPF on Private Pensions (NGOs) will receive benefits from the Fund. The Fund's investors...

8-08-2013, 23:45, eng news
Khankaisky District Prosecutor's Office audited the compliance KGBUZ "Khankaysky CRH" legislation on health care and sanitary-epidemiological welfare of the population, which resulted in the breach...
9-05-2013, 14:20, eng news
In Primorye police are checking into the death of a child in an accident......