ЗНАКОМСТВА
КРАСОТА
ЗДОРОВЬЕ
ТУРИЗМ
АВТОНОВОСТИ
НОВОСТИ СПОРТА
Director timber plant in Primorye suspended for the year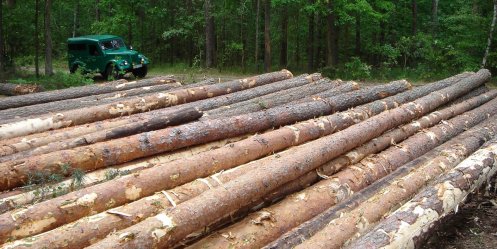 At the initiative of the Prosecutor for violations of wage disqualified director of "Maritime timber plant."
In the course of Dalnerechensky Interdistrict Prosecutor's Office checks Ltd. "Maritime timber plant" has been established that, contrary to the collective agreement wage workers combine in January and February were paid with delays.
Given that the previous director of the company is prosecuted for the same offense, inter-district prosecutor filed an administrative action under Part 2 of Art. 527 of the Administrative Code. On its consideration by the court director lesokombinat convicted, he was sentenced to a suspension for 1 year.
20-06-2013, 18:02, eng news
As practice shows, to weapons (legally, in a sense), in Vladivostok can get any man, even a mentally ill. And not easy to get there, and get it in the legitimate use. A fresh example: in the city of...
28-06-2013, 16:46, eng news
New ambulances - Oise class, equipped with all necessary equipment to provide emergency assistance, submitted today, June 28 in the use of the Central hospitals of the Khasan (two cars), Хорльского...
17-06-2013, 14:46, eng news
This Letov in the region will work 658 camps. Of them 35 summer camps, four of which are located outside the Russian Federation in the PRC, in the cities of Dalian and Qingdao. Although camps are...

20-05-2013, 09:20, eng news
Among a number of issues he highlighted some of the Chinese style of talking too loudly, ignoring the others, as well as the habit of spitting......

18-07-2013, 23:04, eng news
At a meeting with the employees' Spetszavoda number 1 "the mayor said last week met almost daily with the citizens, the public and the workforce, and discusses the development projects in...
11-05-2013, 16:20, eng news
Yorkshire terrier named Tim stole the girl, who lives next door, only to give an expensive dog to his mother......
6-06-2013, 17:46, eng news
From the beginning, in the Primorsky Territory served more than 705000 preferential recipes and more recipes by 2500 high-cost diseases. Provision of medicines beneficiaries - under the strict...

6-08-2013, 21:02, eng news
A very original story told the RIA «VladNews» the press service of the coastal bailiffs. This history can be a very eye-opening for those who, having accumulated debts in no hurry to give them. In...

6-03-2013, 04:41, eng news
An agreement on the construction of an LNG plant in Primorye was reached in May 2010......

2-08-2013, 10:32, eng news
To eliminate fires and fires involved 122 personnel and 40 vehicles. Accidents on the water basins Accidents on the water basins are not registered. Detection and destruction of explosives Explosives...