ЗНАКОМСТВА
КРАСОТА
ЗДОРОВЬЕ
ТУРИЗМ
АВТОНОВОСТИ
НОВОСТИ СПОРТА
Only one night in Primorye found 77 drunk drivers
Daily at Primorsky Krai traffic police detained dozens of drivers, allowing himself to drive while intoxicated.

Drunk drivers in Primorye detain daily
Only one night of 77 people were arrested, 10 - to Vladivostok - Said the press service VestiRegion.ru MOI of Russia for the Primorye Territory.
Shocking statistics: in the first quarter of this year caused by drunk drivers on the roads Primorye killed 9 people, 50 were treated in hospital with various injuries. Last year, the "drunk" car accident claimed the lives of five children, the youngest was a year and a half.
Due to the fact that the traffic police regularly carry out preventive measures, the number of such avtoavry decreased by 35%. But in Ussuriysk, Spassk-Far, and in Dalnerechensk, Michael, October and Khankaisky's situation has not improved.

toit recalled that a drunk driver may lose at least half a year. If arrested for drunk driving without the right - he could face administrative detention to 15 days.

26-04-2013, 09:30, eng news
The competition, organized by the Administration of Vladivostok and the Center for Children's Art, attended the guys who prepared the work in three categories......

15-04-2013, 21:00, eng news
With companies whose leaders turn a blind eye to hamyaschih or smoking at the wheel drivers talk at City Hall will be short......

21-09-2013, 12:33, eng news
Vladivostok "Admiral" lost in the next match Magnitogorsk "Metallurgist" - 1:4. Despite the fact that both teams have earned 20 minutes of penalty time for two, all the goals were scored in equal...

2-08-2013, 15:30, eng news
The investigating authorities in Primorye have completed the investigation of the criminal case against the previously convicted local resident born in 1993. Rasrkyto assassination of Vice-President...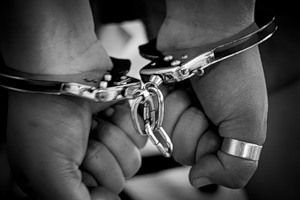 31-07-2013, 15:30, eng news
The investigating authorities in Primorye have opened a criminal investigation into the abduction of men. In Vladivostok, the kidnappers arrested a man investigators have information that on July 27...

24-04-2013, 19:10, eng news
After receiving applications for the primaries of the party "United Russia applications from NGOs continues to grow. Today, the number had risen to 84 nearly 27000 people......

16-04-2013, 14:00, eng news
Chapter seaside capital urged citizens to actively participate in the promotion of cleanliness and health - subbotnik. Mayor appointed his date of April 27......
14-05-2013, 15:20, eng news
The winners and prize-winners will receive medals, awards and prizes, and good humor will be provided to all participants of the marathon......

20-03-2013, 08:24, eng news
Today customs, established in 1987 is experiencing a rebirth......

13-04-2013, 14:00, eng news
Russian diplomats aware of the potential risk, to intensify efforts to resolve the conflict on the Korean peninsula......