ЗНАКОМСТВА
КРАСОТА
ЗДОРОВЬЕ
ТУРИЗМ
АВТОНОВОСТИ
НОВОСТИ СПОРТА
Announcements of the newspaper "Arguments and Facts-Primorye" on April 17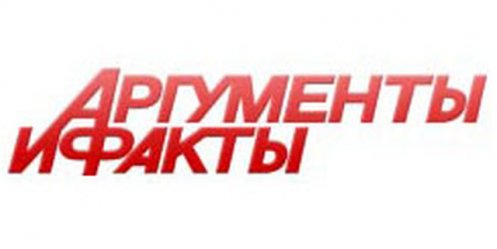 11-year-old schoolgirl from partisan Christina Tsygankov famous for the whole region and the remarkable little reckless act. Seeing as a criminal steals the purse out of the car, she did not hesitate, she rushed after him. Having caught up with the man, she clung to his jacket stranglehold and released only when the offender severely bitten by a girl. Luckily, at this time already arrived adults. What guided schoolgirl rushed in pursuit of a grown man, and that was then. Read the latest issue of the weekly newspaper "Arguments and Facts - Primorye".

Widow of a veteran of World War II to seek the truth from officials for two years. Alien it was not necessary, would give the allotted housing and all. After all, every year to chop and carry firewood to heat the rickety house becomes more difficult. Over the years, the search for truth is not one pensioner ottoptala threshold state institutions, tried to appeal to the reason of not one official. However, to help solve intractable problems could only prosecutors who made civil servants remember their duties. Details, see the latest issue of the weekly "Arguments and Facts - Primorye".
20-06-2013, 18:00, eng news
Agricultural fair on the square of the Fighters of the Revolution on Friday and Saturday, 21 and 22 June - will not work. 23 June there will be held the festival «Red Roсks» in support of Olympics...

5-09-2013, 18:15, eng news
Despite the fact that the authorities have promised to severely punish speculators for higher prices of food and essential goods, with locations reported: ordinary bucket of potatoes sold for $ 1000....

17-05-2013, 16:20, eng news
The armed contingent terrorists hijacked train car with a cross in it by passengers as hostages. (PHOTOS)......

5-03-2013, 04:40, eng news
rubles. About 15 million rubles were sent in 2012 from the local budget to the territorial department "village Vladivostok."......
17-06-2013, 11:15, eng news
Dear medical workers! I heartily congratulate you with your professional holiday! Save a life, restore health, to help the new person to be born For ordinary people it's a miracle! For you - doctors,...

2-04-2013, 10:21, eng news
The duty of the police finds a man reported that Frunze Street near his home of collector heard a baby crying. Six month old baby and his family lived in the reservoir going down into the sewer,...

9-04-2013, 13:50, eng news
Tracers, turnirkmeny, skateboarders and skaters show their skills as early as next Saturday......

17-09-2013, 14:53, eng news
More than 100 representatives from business, government and politicians discuss issues of partnership projects in the Russian Far East and the U.S. west coast. 17 and 18 September in Vladivostok held...
24-06-2013, 22:30, eng news
The main objective of the operation - the identification of outlets where they sell alcohol without a license or in violation of license terms......

23-07-2013, 16:03, eng news
The new medical office opened in Nakhodka city hospital. According to the press service of Nakhodka city district, first floor therapeutic building converted to provide care to patients with acute...