ЗНАКОМСТВА
КРАСОТА
ЗДОРОВЬЕ
ТУРИЗМ
АВТОНОВОСТИ
НОВОСТИ СПОРТА
Started online voting for the monument Katyusha Vladivostok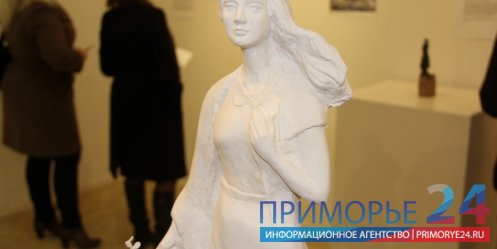 What will Vladivostok monument famous heroine of "Katyusha" - residents can choose.
The head of the Primorye capital Igor Pushkarev ordered to start voting for the best sketch of the sculpture "Katyusha" on the official website of the city administration . This is to ensure that everyone could participate in the selection. Suffice to link to and add your vote.
The voting results will be announced on April 19 and by 22 April will be announced, which Katusha "will be released on a steep bank" in Vladivostok. However, it is worth noting that its Katyusha vladivostoktsev started selecting on Friday, April 12. All eight sculptural character sketches world famous songs were displayed in the gallery, "Arch."
Their options offered unusual monument sculptors not only from Vladivostok, but in Moscow, St. Petersburg, Yuzhno-Sakhalinsk, Mytischi. City residents voted for their favorite image, leaf-dropping the ballot in the ballot box. So leave your vote for Katyusha can until April 19.
At the opening of the first city competition sculptural sketches head of Vladivostok Igor Pushkarev said that the sculpture Katyusha surely become another symbol of the city. Just as Katyusha by the poetic word has become a symbol of true love, loyalty, patriotism and service to the motherland. The mayor thanked the authors of the idea, veterans, supported it, sculptors, who proposed to the contest. In the final chapter of his speech invited all residents of Vladivostok to take part in the vote. Indeed, in this case the Katyusha can become truly national monument.
The main artist of Paul Shugurov said that sculpture that won the competition, will be constructed and installed at the observation platform near Morgorodka. A little square that appears immediately, can become public garden of love and expectations.
8-07-2013, 18:15, eng news
discloses the murder of a minor. In Primorye disclosed killing of 14-year-old girl whose body was found July 12013 in a water-filled pit in the village of Primorsky Territory Border. As previously...

11-03-2013, 03:20, eng news
Prosecutors Chuguevsky region of Primorsky Krai approved the indictment of the criminal case against a minor defendant in preparation for the sale of drugs on a large scale. Minor in Primorye wanted...

8-07-2013, 13:01, eng news
С приветственным словом к участникам обратился почетный гость смены, заместитель начальника Управления ГИБДД УМВД России по Приморскому краю Юрий Колесников. Он пожелал ребятам успехов и поблагодарил...

2-07-2013, 16:15, eng news
«Золотая сотня» волонтеров Приморского края работает на следующих объектах: Международный пресс-центр, Международный медиа-центр, КСК «Казань-Арена», Стадион «Рубин», Деревня Универсиады, Стадион...

11-05-2013, 18:30, eng news
On Friday, May 10 about 16 hours in the village of beautiful ancient city in the Maritime region of an accident. In an automobile collision Toyota Ist Toyota Ipsum and killed three people, two in...

21-03-2013, 03:37, eng news
In 2013 the event is scheduled to perform on public roads of regional or inter-municipal value......

19-04-2013, 12:00, eng news
Igor Gubkin, which some consider an uncompromising fighter for freedom, and the other - a terrorist and a murderer in captivity has written many books and even made a movie......

2-04-2013, 09:20, eng news
52 points leave free medicines additionally opened today in Primorye. Additional pharmaceutical items for beneficiaries working in Primorye regional health department staff noted that there has all...

16-04-2013, 19:00, eng news
Participants will walk a virtual reflection on the theme - "Yul Brynner - who is it for us?" Pupils will see the monument of famous actors, opened in Vladivostok last year......

19-09-2013, 18:22, eng news
So, on September 21 will work loved by the citizens' Library under the open sky. " At this time in the open air will host the "tiger - a symbol of Vladivostok", which will attend the 20 municipal...